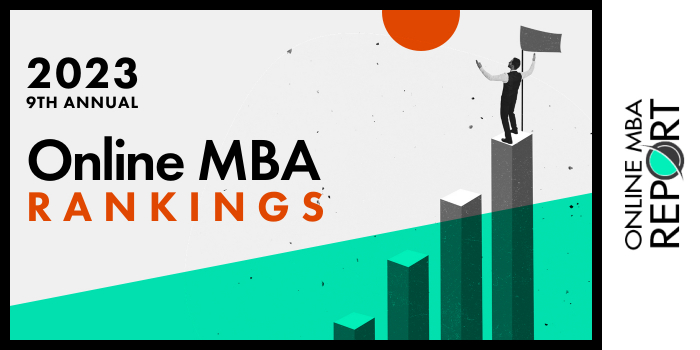 Our 2023 rankings of the Top Online MBA Program in Illinois. For an explanation of ranking criteria, click here.
Top Online MBA Program in Illinois - 2023 College Rankings

| Ranking | School | City |
| --- | --- | --- |
| 1 | University of Illinois at Urbana-Champaign | Champaign |
1. University of Illinois at Urbana-Champaign, Champaign, Illinois

University of Illinois at Urbana-Champaign (UIUC or Illinois) houses Gies College of Business (GCB or Gies). Founded in 1915, GCB serves more than 6,000, with half enrolled in graduate programs. Among the college's advanced degree programs is a fully Online MBA known as the iMBA. This AACSB-accredited program attracts more than 3,300 applicants each year, with an average 10 years of work experience.
Learning for the iMBA Program takes place through Coursera and University of Illinois at Urbana-Champaign. The part of the curriculum delivered through the Coursera platform is on demand, so students can complete it at their own pace. Other program features include hands-on faculty, interactive classes and projects, and weekly live class sessions. Because iMBA students live and work in more than 50 different countries, class sessions cover multiple time zones around the world.
All iMBA students will complete four Core Specializations: Strategic Leadership and Management; Value Chain Management; Managerial Economics and Business Analysis; and Financial Management. Students may then choose one focus area plus an elective path or two focus areas from five options. This includes Digital Marketing; Entrepreneurship and Strategic Innovation; Global Challenges in Business; Mergers and Acquisitions; and Business Analytics.
Three capstones (group-based projects) are required, including two specialization capstones and one program capstone, each culminating with a final case presentation.
The Gies iMBA can be completed in two years or up to five. The program has a 61% promotion or job offer rate, and an average 22% pay increase before graduation.
Graduates of the Gies iMBA at University of Illinois at Urbana-Champaign are routinely recruited by major corporations and organizations such as JP Morgan Chase and Co., Microsoft, Deloitte, Amazon, and Google. UIUC graduates have also been hired by Goldman Sachs, Ernst & Young, Pfizer, Dell, IBM Caterpillar, Tesla, Comcast, Wells Fargo, Lockheed Martin, Bank of America, USAA, Oracle, Johnson & Johnson, PepsiCo, Cisco Systems, Caterpillar, Walmart, Verizon, Humana, Intel, Liberty Mutual, and Kroger.
University of Illinois at Urbana-Champaign was established in 1867 as Illinois Industrial University. The second oldest public school in the state, UIUC serves 55,000 students from 50 U.S. states and 126 countries. More than 150 undergraduate programs and over 100 graduate and professional programs are offered across 16 colleges and instructional units. University of Illinois at Urbana-Champaign is accredited by the Higher Learning Commission (HLC).