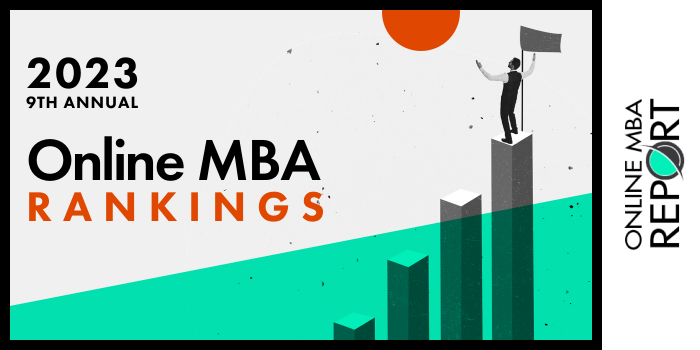 Our 2023 ranking of the Top Online MBA Program in Idaho. For an explanation of ranking criteria, click here.
Top Online MBA Program in Idaho - 2023 College Rankings

| Ranking | School | City |
| --- | --- | --- |
| 1 | Boise State University | Boise |
1. Boise State University, Boise, Idaho

Boise State University (Boise State) houses the College of Business and Economics (COBE), which is home to the only AACSB-accredited MBA programs in the Treasure Valley. Within the program is an Online MBA (OMBA) with seven Emphasis Areas. Options include Cyber Operations, Marketing Leadership, Business Analytics, Construction Management, Finance, Healthcare Leadership, and Management.
Consisting of 49 credit hours, the Boise State OMBA can be completed in as few as 12 months (full-time) or two years. To enter the program, students must have two years or more of management experience; a minimum score of 500 on the GMAT, 147/148 on the GRE, or qualify for a waiver; and a Bachelor's degree in any field from a regionally accredited institution.
GMAT/GRE waivers are available for students with a Master's or Doctoral degree and a 3.00 GPA; professionals with five years of significant management experience and a 2.75 GPA in their undergraduate career; or three years of significant management experience with a 3.00 GPA in the students undergraduate program.
Across specializations, students will take required courses such as People and Organizations; Global Economics: Policy and Trade; Legal Issues in Business; Operations and Supply Chain Management; Corporate Finance; Design Thinking and Strategic Management; and Marketing Strategy. Examples of specialization courses (electives) include Digital Marketing Management; Leadership in Architecture, Engineering and Construction; Cyber Digital and Signal Intelligence; Financial Analytics and Modeling; Leadership for Health Professionals; Information Technology and Business Alignment; and Strategic Product Management.
The Boise State University Online MBA Program culminates with the Integrated Capstone course worth four credits.
Graduates of the Online MBA Program at Boise State University are prepared for advancement opportunities with their current employer or leadership roles across industries. Potential roles include Director of Strategy and Business Development, Medical and Health Services Manager, Chief Operating Officer (COO), Director of Marketing, Contracts Manager, General Manager, Chief Marketing Officer, Senior Project Manager, Quality Assurance Director, Communications Director, and Business Owner.
Founded in 1932 by the Episcopal Church, Boise State University began as Boise Junior College. Today, Boise State is Idaho's largest graduate school, providing over 100 graduate programs and 14 doctoral programs—including the nation's only master's degree in Raptor Biology. More than 200 areas of study are available to approximately 26,270 students. Programs at Boise State are housed across nine colleges and schools. Boise State University is accredited by the Northwest Commission on Colleges and Universities (NWCCU).