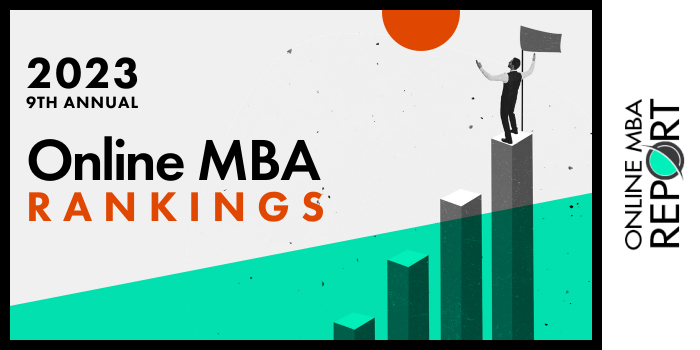 Our 2023 rankings of the Top Online MBA Program in Connecticut. For an explanation of ranking criteria, click here.
Top Online MBA Program in Connecticut - 2023 College Rankings

| Ranking | School | City |
| --- | --- | --- |
| 1 | Quinnipiac University | Hamden |
1. Quinnipiac University, Hamden, Connecticut

Quinnipiac University (QU) is home to an AACSB-accredited business school that serves approximately 1,855 students enrolled in 23 programs. The school also provides access to internship opportunities with major companies and organizations such as Deloitte, Goldman Sachs, KPMG, the New York Mets, Morgan Stanley, PwC, Grant Thornton, the Boston Bruins Foundation, First Realty Management, Pratt & Whitney, EY, and Yale New Haven Health.
The School of Business at Quinnipiac also provides study abroad opportunities to students in all learning formats. Students have the option to join their peers on short-term, faculty-led immersion programs during summer, spring, and winter break. Examples of activities include visits to places such as the Tokyo Stock Exchange and European Central Bank; and tours of facilities such as BMW in Spain, Fuso Trucks in Japan, Amorin Cork in Portugal, and Chiangmai Celadon in Thailand.
Other study abroad programs can last a semester, with travel to popular destinations such as Ireland, England, Italy, and Australia. Other destinations may include South Africa, Ecuador, Czech Republic, Vietnam, Poland, Southeast Asia, France, Argentina, and New Zealand.
For students seeking a flexible graduate business program, QU School of Business has an Online Professional MBA that allows students to create a focus area from electives. Students may also select courses from six available concentrations including Innovation and Market Disruption, Leadership, Business Analytics, Strategic Business Communication, Marketing, and Healthcare Management.
The Online Professional MBA requires 33 credit hours, including 18 credits of Core Professional MBA courses and 15 of Professional MBA electives. Electives are available in areas such as Entrepreneurship, Supply Chain Management, Finance, International Business, Organizational Leadership, Strategy, Business Analytics, Health Care Management, and Marketing. Course examples Technology and Innovation Management, New Product Marketing, Data Mining for Competitive Advantage, Logistics Management,  Cases in Corporate Finance, Health Care Industry Regulation, International Business Negotiation, Strategic Sourcing and Supply Management, and Managing Marketing Channels.
The QU Online Professional MBA has three start dates: Fall (late August), Spring (late January), and Summer (late May). The program can be completed in two years.
As part of the School of Business at Quinnipiac University, Online MBA graduates enjoy a 96% job placement rate. Program alumni work in leadership positions across all industries.
Founded in 1929 as the Connecticut College of Commerce, Quinnipiac University serves approximately 8,790 students. With three campuses, including Mount Carmel, York Hill, and North Haven, QU provides nearly 200 programs across eight professional schools and the College of Arts and Sciences. Quinnipiac University is accredited by the New England Commission of Higher Education (NECHE).