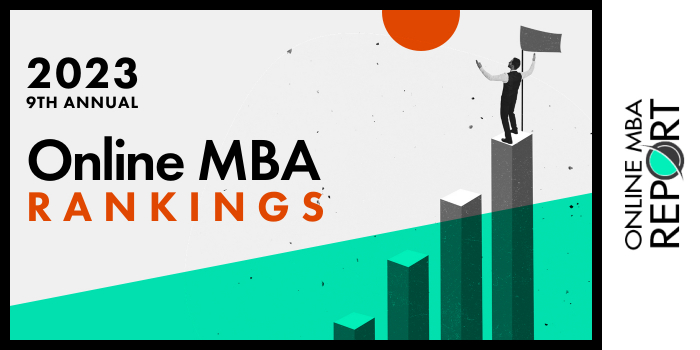 Our 2023 ranking of the Top Online MBA Program in Utah. For an explanation of ranking criteria, click here.
Top Online MBA Program in Utah - 2022 College Rankings

| Ranking | School | City |
| --- | --- | --- |
| 1 | University of Utah | Salt Lake City |
1. University of Utah, Salt Lake City, Utah

Founded in 1917, David Eccles School of Business at University of Utah (The U) provides access to 10 institutes, centers, and initiatives, more than 40 undergraduate, specialized master's, MBA, PhD, minor, and certificate programs, and a network of more than 42,000 alumni worldwide. Among the school's programs is an AACSB-accredited Online MBA that can be completed in 24-46 months.
Program features include 24/7 access to courses and lectures through a customized mobile-optimized platform; degree customization through 15 elective credits; access to corporate partners such as Goldman Sachs, Wells Fargo, Microsoft, L3 Technologies, Celtic Bank, Inflash, and University of Utah Health; GMAT/GRE waivers; and opportunities to interact with faculty and peers in a weekly live web-conferencing session. Students may also interact with others during one three-day on-campus residency. Online forums and multimedia are also part of the program as well as the option to select a mix of online and on-campus classes at any time.
Consisting of 48 credit hours, the Online MBA at University of Utah features elective courses across Operations and Information, Finance, Management and Strategy, Entrepreneurship, Operations and Information, Accounting, and Marketing. Elective examples include Cybersecurity Management, Lassonde Venture Programs, Cases in Corporate Financial Planning & Analysis, Brand Management, SQL Intensive, Competitive Advantage Through People, Digital Marketing and Analytics, Lean Six Sigma Green Belt, Python Programming, and Machine Learning for Business Applications.
Online MBA students may also choose the International Trip Elective that explores current issues in international business. Past destinations include Johannesburg, South Africa; Ho Chi Minh City, Vietnam; Shanghai, China; Seoul, South Korea; Beijing and Tianjin, China; and Buenos Aires, Argentina.
Eccles Online MBA students may specialize in several other areas by adding a graduate certificate. Options include Cybersecurity Management, Business Analytics, Operations & Supply Chain Management, and Information Systems. The option to complete a concurrent degree is also available. Options include MBA/Masters of Healthcare Administration/ MBA/Information Systems MS; and MBA/Finance MS.
More than 60% of Eccles Online MBA students report receiving a promotion while in the program (with an average 98% salary increase), 15% receive a salary increase before graduating, and graduates enjoy a near 88% employment rate within three months of graduating. While program alumni are prepared to pursue leadership positions in all industries, many graduates go on to work in Technology, Finance, Healthcare, Consulting, and Consumer Packed Goods.
Founded in 1850, The U is Utah's public flagship institution and a top-tier research university. University of Utah serves approximately 34,425 students, enrolled in more than 200 programs across 18 colleges and school, and nearly 100 departments. University of Utah has maintained its accreditation through the Northwest Commission on Colleges and Universities (NWCCU) continuously since 1933.