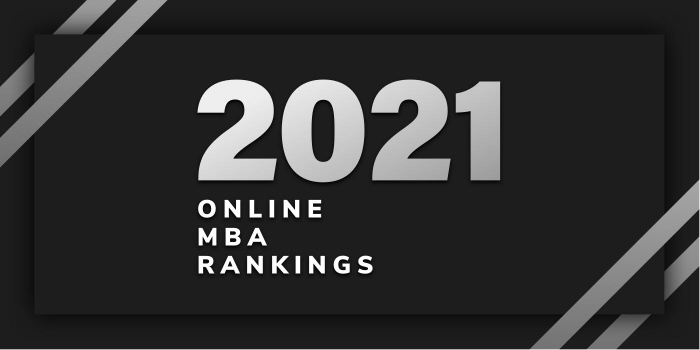 Our 2021 rankings of the Top Online MBA Programs in Massachusetts. For an explanation of ranking criteria, click here.
Top 5 Online MBA Programs in Massachusetts - 2021 Rankings

| Ranking | School | City |
| --- | --- | --- |
| 1 | University of Massachusetts at Amherst | Amherst |
| 2 | Northeastern University | Boston |
| 3 | Babson College | Wellesley |
| 4 | University of Massachusetts at Lowell | Lowell |
| 5 | Worcester Polytechnic Institute | Worcester |
1. University of Massachusetts at Amherst, Amherst, Massachusetts

Established in 1863 as a land-grant agricultural college, University of Massachusetts-Amherst (UMass-Amherst) offered its first classes in 1867 with four faculty members, four wooden buildings on 310 rural acres, 56 students and a curriculum combining modern farming, science, technical courses, and liberal arts. Today, UMass-Amherst sits on 1,463 acres, the school serves nearly 31,700 students, and it houses the tallest research library on any college campus in the country and the second tallest library in the world.
UMass-Amherst also houses Isenberg School of Management, which opened its doors in 1947 with just 10 faculty members and 15 students. Today, this business school has a faculty of 133 educators and 124 staff-members serving more than 5,300 students. The Isenberg Online MBA enrolls more than 1,400 professionals, many with more than 10 years' work experience.
The 45 credit hour program offers five focus areas including Business Analytics, Entrepreneurship, Finance, Healthcare Administration, and Marketing. Fully accredited by the AACSB, the Isenberg MBA also offers a unique opportunity for students to "try before you buy." Potential MBA students can take up to two classes before applying to learn why the program is a good fit.
Besides five in-demand focus areas and the opportunity to experience the program before committing, Isenberg Online MBA students have an additional delivery option available to them. The Blended Option Part-Time MBA allows students to take some classes online and others at a conveniently located satellite campus in Boston, Shrewsbury, or Springfield, Massachusetts.
2. Northeastern University, Boston, Massachusetts

Founded in 1898, Northeastern University serves 20,400 undergraduate students and 17,379 graduate students across 10 locations in Boston; the Massachusetts communities of Burlington and Nahant; Charlotte, North Carolina; London; San Francisco; Seattle; Silicon Valley; Toronto; and Vancouver. The school offers more than 250 programs in nine colleges and schools.
Serving around 5,500 students, Northeastern University's D'Amore-McKim School of Business offers an AACSB-accredited MBA degree program that can be completed 100% online in as few as two years. The program, which places emphasis on digital analytics and expertise, consists of 50 credit hours of study divided into two segments: 13 core courses and five electives. Eight in-demand specialization options are offered including Finance, Healthcare Management, High Technology Management, Innovation Entrepreneurship, International Management, Marketing, Supply Chain Management, and Sustainability.
D'Amore-McKim Online MBA students also have the option to earn a Dual Masters in Finance/MBA by taking "as few as four to seven additional finance electives," says the school. Both the single and dual online programs utilize interactive multimedia tools such as virtual class discussions, and discussion boards, as well as team projects and individual assignments for a well-rounded academic experience.
An optional residency is offered to online MBA students who have (or will have) completed at least three courses (nine credits). The campus-based residency is an intensive one-week course equivalent to a three-credit elective. An International Field Study Residency is offered to online MBA students in good standing who have (or will have) completed the first year core courses (26 credits) with a GPA of 3.0 prior to the start of the field study trip. Recent locations include China, Russia, Greece/Turkey, and Chile/Peru.
3. Babson College, Wellesley, Massachusetts

Established in 1919, Babson College is an independent, not-for-profit institution that opened with just 27 students. Today, the school serves more than 2,350 undergraduate and nearly 1,000 graduate students representing more than 80 countries.
The F.W. Olin Graduate School of Business at Babson grants highly ranked MBA and MS degrees, as well as Certificates. The school also offers an Executive Education program for professionals looking to grow in today's rapidly evolving business environment and Babson Global works with corporate, university, government, and foundation partners to advance entrepreneurship education and Entrepreneurial Thought and Action® worldwide.
Olin offers an MBA in Entrepreneurship that can be completed 100% online. Students in the program have the option to register for on-campus classes. Forty-five total credits, of which one-third are the required core and two-thirds are electives that the student chooses. Because the program has multiple start dates, "there's never a wait to dive in," says the school.
Highlights for this AACSB-accredited program include experiential learning "woven throughout," the opportunity to participate in student consulting projects across more than 80 partner organizations each year, and seven unique concentrations, including two STEM-designated options. Concentrations include Business Analytics, Business Analytics and Machine Learning (STEM), Entrepreneurship, Global Management, Finance, Quantitative Finance (STEM), and Marketing. Students may choose up to two concentrations.
Graduates of the Olin Online MBA Program enjoy an 81% employment rate within three months of completing the program. Program alumni are "succeeding as entrepreneurial leaders in organizations ranging from Fortune 500 companies to dynamic startups.​" Top industries for graduates include Technology, Consumer Products/Retail, Financial Services, Manufacturing, Life Sciences/Healthcare, and Consulting.
4. University of Massachusetts at Lowell, Lowell, Massachusetts

Founded in 1894, University of Massachusetts at Lowell (UMass Lowell) is a top 200 national public research university and one of the largest employers in the region. The school has 2,260 faculty and staff members who serve around 18,000 students enrolled in 190 undergraduate majors, graduate degrees and doctoral degrees. Programs are offered in six colleges and schools including the College of Education, Francis College of Engineering, the College of Fine Arts, Humanities and Social Sciences, Kennedy College of Sciences, Zuckerberg College of Health Sciences, the Honors College, and the Robert J. Manning School of Business.
The Manning Online MBA program has nine optional concentrations including Accounting, Business Analytics, Entrepreneurship, Finance, Healthcare, Information Technology, International Business, Managerial Leadership, and Marketing. A General MBA is available for students seeking a broader degree.
All students will complete 12 credit hours of prerequisites (six courses – two credits each – eight weeks), the required advanced core 21 credit hours (seven courses at three credit hours each), and nine credit hours of electives (three courses at three credit hours each) for a total of 42 credit hours. Course highlights include Accounting Information for Management Decisions, Analysis of Customers and Markets, Global Enterprise and Competition, Managing Organization Design and Change, and Strategy Formulation and Implementation.
Courses for this AACSB-accredited program are offered in the fall, spring, and summer semesters. A minimum of nine credits is considered a full-time course load. Full-time students usually complete their degree requirements in two years. Part-time students must complete their degree requirements within five years. An accelerated option allows students to earn their MBA in as little as 12 months.
5. Worcester Polytechnic Institute, Worcester, Massachusetts

Founded in 1865, Worcester Polytechnic Institute (WPI) is one of the nation's earliest technological universities. The Institute offers a "groundbreaking project-based curriculum" says the school, along with opportunities to work with faculty on "interdisciplinary research seeking solutions to important and socially relevant problems, both on campus and at more than 50 project centers throughout the Americas, Africa, Asia-Pacific, and Europe." Just a few graduate research programs include Cybersecurity, Learning Sciences and Technology, Materials Science, and Robotics.
Serving nearly 7,000 students, WPI offers dozens of programs in four schools and 17 departments and divisions. Foisie Business School at WPI offers a STEM-focused MBA that many be completed entirely online. Program highlights include an asynchronous schedule, a project-based curriculum with 20 specialization options, and in-demand and tech skills woven into every course.
Students may choose up to two specializations. Just a few options include Advanced Business Analytics Methods, Brands, Products, and Consumers, Digital Transformation, IT User Experience, Operational Excellence, Organizing and Managing Innovation, and System Design for UX. Students may also customize their own specialization.
Graduates of the AACSB-accredited Foisie WPI Online MBA Program have gone on to successful careers in business or acceptance into the PhD in Business Administration program at WPI.