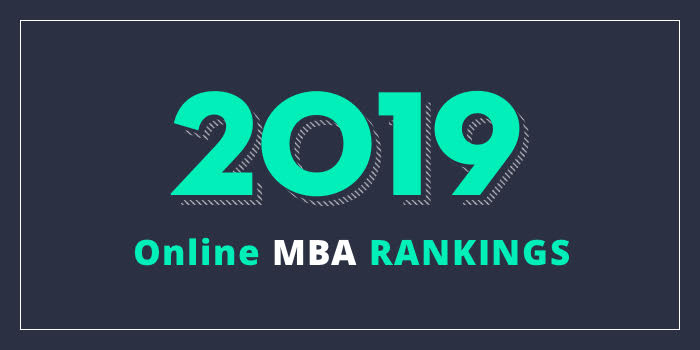 Top Online MBA Programs in Massachusetts - 2019 Rankings

| Ranking | School | City |
| --- | --- | --- |
| 1 | University of Massachusetts-Amherst | Amherst |
| 2 | Northeastern University | Boston |
| 3 | University of Massachusetts at Lowell | Lowell |
| 4 | Babson College | Wellesley |
Our 2019 rankings of the Top Online MBA Programs in Massachusetts. For an explanation of ranking criteria, click here.

1. University of Massachusetts-Amherst, Amherst, Massachusetts
The Isenberg School of Management at the University of Massachusetts-Amherst (UMass- Amherst) offers a 45 credit hour online MBA that offers six focus areas including Business Analytics, Entrepreneurship, Finance, Healthcare Administration, Marketing, and Sport Management. Fully accredited by the AACSB, the Isenberg MBA also offers a unique opportunity for students to "try before you buy." Potential MBA students can take up to two classes before applying to learn why the program is a good fit.
Besides several focus areas and the opportunity to experience the program before committing, students have an additional delivery option available to them. The Blended Option Part-Time MBA allows students to take some classes online and others at a conveniently located satellite campus in Boston, Shrewsbury, or Springfield, Massachusetts.

2. Northeastern University, Boston, Massachusetts
The D'Amore-McKim School of Business at Northeastern University offers an AACSB-accredited online MBA program that can be completed 100% online in as few as two years. Coursework for the 50 credit hour program is divided into 13 core courses and five electives. Eight in-demand specialization options are offered including Finance, Healthcare Management, High Technology Management, Innovation Entrepreneurship, International Management, Marketing, Supply Chain Management, and Sustainability.
D'Amore-McKim Online MBA students also have the option to earn a Dual Masters in Finance/MBA by taking "as few as four to seven additional finance electives," says the school. Both the single and dual online programs utilize interactive multimedia tools such as virtual class discussions, and discussion boards, as well as team projects and individual assignments for a well-rounded academic experience.
An optional residency is offered to online MBA students who have (or will have) completed at least three courses (nine credits). The campus-based residency is an intensive one-week course equivalent to a three-credit elective. An International Field Study Residency is offered to online MBA students in good standing who have (or will have) completed the first year core courses (26 credits) with a GPA of 3.0 prior to the start of the field study trip. Recent locations include China, Russia, Greece/Turkey, and Chile/Peru.

3. University of Massachusetts at Lowell, Lowell, Massachusetts
The Robert J. Manning School of Business at University of Massachusetts at Lowell (UMass Lowell) offers an online MBA with nine concentrations. Concentrations are optional and include Accounting Business Analytics, Entrepreneurship, Finance, Healthcare, Information Technology, International Business, Managerial Leadership, and Marketing. If a student does not select a concentration, they will earn the General MBA.
The Manning MBA program consists of 12 credit hours of prerequisites (six courses – two credits each – eight weeks), the required advanced core 21 credit hours (seven courses at three credit hours each), and nine credit hours of electives (three courses at three credit hours each) for a total of 42 credit hours. Course highlights include Accounting Information for Management Decisions, Analysis of Customers and Markets, Global Enterprise and Competition, Managing Organization Design and Change, and Strategy Formulation and Implementation.
Courses for this AACSB-accredited program are offered in the fall, spring, and summer semesters. A minimum full-time course load is considered to be nine credits. Full-time students usually complete their degree requirements in two years. Part-time students must complete their degree requirements within five years.

4. Babson College, Wellesley, Massachusetts
The F.W Olin Graduate School of Business at Babson College offers a blended learning MBA that combines online classes, face-to-face sessions at Babson's campus in either Wellesley, MA, Miami, San Francisco, or Dubai, and virtual collaboration with students from around the world.
Students in the program will develop the skills and knowledge needed to "understand how to take action, learn, and build in the ever-changing global business landscape," says the school.
Students will also learn how to apply "classroom knowledge to real-world business problems in leading organizations of all types and sizes," before they graduate.
The Olin Online MBA takes just 21 months to complete, full-time, and it is AACSB-accredited.