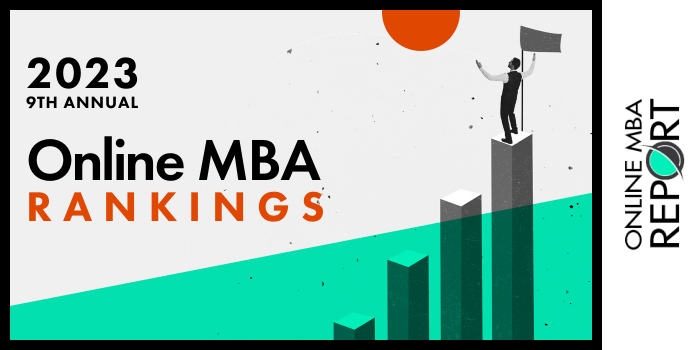 Our 2023 rankings of the Top Online MBA Programs in Massachusetts. For an explanation of ranking criteria, click here.
Top Online MBA Programs in Massachusetts - 2023 College Rankings

| Ranking | School | City |
| --- | --- | --- |
| 1 | University of Massachusetts Amherst | Amherst |
| 2 | Babson College | Wellesley |
| 3 | Northeastern University | Boston |
1. University of Massachusetts Amherst, Amherst, Massachusetts

University of Massachusetts-Amherst (UMass Amherst) is home to Isenberg School of Management.  Founded in 1947, the school opened with just 10 faculty members and 15 students. By 1953, Isenberg awarded its first MBA degrees. Today, this AACSB-accredited business school employs more than 250 educators and staff that serve approximately 5,300 students.
Within the UMass Isenberg School of Management is an MBA program that can be completed entirely online. Launched in 2001, the Isenberg Online MBA enrolls around 1,400 professionals with an average 12 years of work experience. While students can complete the program entirely online, those who prefer a hybrid format can enroll in the Online MBA with In-Person Option for face-to-face interaction with peers and professors. Formerly known as the Part-Time MBA, this program is available at UMass satellite locations in Boston and Shrewsberry.
Both the 100% online and hybrid MBA programs require 45 credit hours of study. Course examples include Strategic Information Management, Corporate Finance, Leadership and Organization Behavior, Operations Management, and Economic Analysis for Managers.
Six focus areas are available. Each requires an additional nine credit hours of study. Focus areas include Business Analytics, Entrepreneurship, Healthcare Administration, Marketing, Sport Management, and Finance. Across areas, course examples include Artificial Intelligence in Business, Value Investing, Corporate Real Estate, Healthcare Quality and Performance Improvement, and Web Analytics for Digital Marketing.
All focus areas allow students to substitute up to three credits of electives with a "flex" designated elective. Flex electives are applicable to all industries. Sample course titles include Project Management, Data Management for Business Leaders, Business Intelligence & Analytics, Survey Development and Analysis, and Negotiations Theory & Practice.
The UMass Amherst Online MBA does not require a thesis or capstone and GMAT/GRE waivers are available. Students can complete the program in as few as two years.
Isenberg School of Management graduates enjoy a 95% employment rate) within six months of graduation. Top employers include Goldman Sachs, Ernst & Young, Dell, Oracle, Deloitte, Fidelity Investments, Amazon, Citigroup, Grant Thornton, PwC, Raytheon, Marriot International, KPMG, Techtronic Industries, TJX Companies, Liberty Mutual, and Wayfair.
Founded in 1863 and serving 32,135 students, University of Massachusetts Amherst is the largest and oldest school in the University of Massachusetts System. Approximately 110 undergraduate majors are available and close to 130 graduate and doctoral program options are available across twelve colleges and schools. University of Massachusetts Amherst is accredited by the New England Commission of Higher Education (NECHE).
2. Babson College, Wellesley, Massachusetts

Babson University is home to the F.W. Olin Graduate School of Business, which has an MBA program that can be completed entirely online. Students also have the option to register for any on-campus classes. The program requires 45 total credits, with 27 devoted to electives. This allows students to tailor the degree to their personal goals. Elective examples include Corporate Finance: Evaluating Opportunities, Strategy and the CEO, Leading Innovation, Building Inclusive Organizations, Managing Portfolios, and Food Entrepreneurship.
For students seeking a formal concentration, the Online MBA at Babson has Entrepreneurship, Finance, and Marketing options. All concentrations provide hands-on experience working with organizations such as Blank Center for Entrepreneurship, the Frank & Eileen + Center for Women's Entrepreneurial Leadership, the Bertarelli Institute for Family Entrepreneurship (BIFE), the Institute for Social Innovation, and Babson College Fund.
Other Olin Online MBA features include the opportunity to participate in student consulting projects across more than 80 partner organizations each year; experiential learning opportunities; and AACSB accreditation.
Graduates of the Online MBA program at Babson College are prepared to pursue leadership positions across all industries. Program alumni hold positions such as Senior Manager of Creative Operations, Associate Manager of Digital Activation, Director of Business Development, Head of Innovation-Corporate Responsibility, Senior Product Manager, and Creative Manager. They work at companies such as Deloitte, New Balance, IBM, Bose Corporation, PwC, Athenahealth, IBM, Target, and Airbnb.
Established in 1919, Babson College is an independent, not-for-profit institution that opened with just 27 students. Today, the school serves approximately 4,085 students from more than 100 countries. With campuses in Wellesley, Boston, and Miami, Babson provides 50 degree programs, minors, and concentrations across dozens of academic divisions and departments. Babson College is accredited by the New England Commission of Higher Education (NECHE).
3. Northeastern University, Boston, Massachusetts

Northeastern University is home to AACSB-accredited D'Amore-McKim School of Business, which serves close to 6,200 students. This includes more than 1,400 graduate students. Approximately 330 of these students are enrolled in the Online MBA. Program features include access to 15 in-demand concentrations; opportunities to participate in projects that present real-world business challenges; an optional International Field Study Residency in places such as Greece, China, or Chile; and the opportunity to participate in a corporate residency.
The D'Amore-McKim Online MBA allows students to choose up to two concentrations. examples include Analytics, Brand Management, Sustainability and Management, Corporate Innovation, Mutual Fund Management, Entrepreneurship, Marketing Analytics, Corporate Renewal, and International Business.
Online MBA students at Northeastern University will complete 12 core courses and nine electives. Courses are immersive, seven weeks, and asynchronous with optional live sessions. The program utilizes interactive multimedia tools such as virtual class discussions, and discussion boards, as well as team projects and individual assignments. Students can complete the D'Amore-McKim Online MBA in two to seven years, part-time. However, most students complete the program in three years.
Around 91% of D'Amore-McKim Online MBA graduates accept a job offer within four months of graduation. Program alumni go on to work in industries such as Financial Services, Consulting, Manufacturing, Pharma/Biotech/Healthcare Products, Technology, and Manufacturing. Some of the top hiring companies AstraZeneca Pharmaceuticals, IBM, Procter & Gamble, Hasbro, PwC, Raytheon Technologies, The Federal Reserve Bank of Boston, Novartis, Seventh Generation, Aramark, Cigna, Accenture, Lego, Walmart, American Express, Dunkin Brands, Biogen, and Thermo Fisher Scientific.
Northeastern University began as the Evening Institute of the Boston Young Men's Christian Association (YMCA) in 1898. The school serves approximately 36,630 students enrolled in more than 500 programs across nine colleges and schools. Northeastern has campuses in Boston, Massachusetts; Charlotte, North Carolina; Seattle, Washington; Silicon Valley; San Francisco, California; Toronto, Ontario Canada; Vancouver, BC Canada; London, UK; Portland, Maine, and the Massachusetts communities of Nahant and Burlington. Northeastern University is accredited by the New England Commission of Higher Education (NECHE).