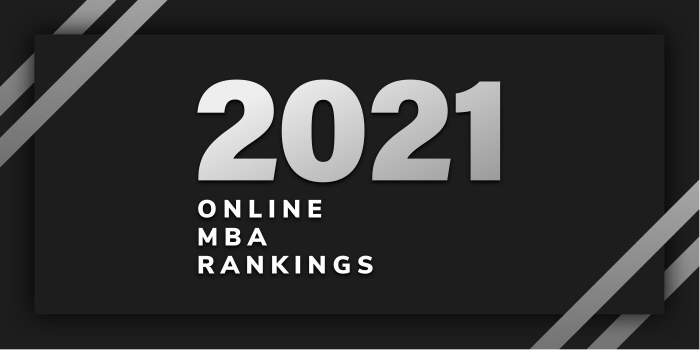 Our 2021 rankings of the Top Online MBA Programs in Pennsylvania. For an explanation of ranking criteria, click here.
Top 5 Online MBA Programs in Pennsylvania - 2021 Rankings

| Ranking | School | City |
| --- | --- | --- |
| 1 | Pennsylvania State University | State College |
| 2 | Temple University | Philadelphia |
| 3 | University of Pittsburgh | Pittsburgh |
| 4 | Villanova University | Villanova |
| 5 | Lehigh University | Bethlehem |
1. Pennsylvania State University – World Campus, State College, Pennsylvania

Pennsylvania State University (Penn State or PSU) serves 100,000 students and 17,000 faculty and staff across 24 campuses and in 20 colleges and schools. As Pennsylvania's only land-grant university, Penn State has a broad mission of teaching, research, and public service. The school houses the Smeal College of Business, which offers 1300+ internship and co-op opportunities annually, 300+ career fairs and corporate recruiting events each year, and a 94% placement rate for MBAs within three months of graduation.
The online MBA program is led by the Smeal College of Business, in partnership with Black School of Business, Penn State Behrend; Penn State Great Valley School of Graduate Professional Studies; and Penn State Harrisburg School of Business Administration. This AACSB-accredited program consists of 48 credit hours, which includes 39 General Management credits and nine credits of concentration work.
Core coursework prepares students to become "more effective business professionals," says the school, "by exposing them to the principles and practices essential to modern management," including accounting, communications, data analysis, digital transformation, economics, ethics, finance, human resources, innovation, leadership, marketing, strategy, and supply chain.
An impressive 24 concentration options are available. Just a few include Business Analytics, Business Architecture, Business Sustainable Strategy, Corporate Innovation and Entrepreneurship, Cybersecurity Intelligence Leadership, Engineering Leadership and Innovation Management, Health Care Business, Homeland Security, Negotiation and Influence, Strategic Leadership, and Taxation.
The MBA program runs on the Penn State semester system, so in addition to a declaring a concentration, students can take advantage of other Penn State online graduate degree and certificate courses and programs.
At the start of the Penn State Online MBA Program, students must attend a five-day Orientation Residency held at University Park, Pennsylvania. The residency provides the opportunity for students to meet program faculty and fellow students while immersing in the first core course in the program, Team Performance. Students will also attend other "highly engaging sessions during the residency that focus on professional development and using online technology."
The residency is required to start the program, and is currently offered virtually, but an on-campus option will return beginning in summer 2022.
2. Temple University, Philadelphia, Pennsylvania

Founded by Russell H. Conwell in 1884, Temple University (Temple) is a public, four-year research university in Philadelphia that serves 37,365 students enrolled in more than 200 programs in 17 colleges and schools. The Fox School of Business at Temple houses the online MBA program known as the "Fox OMBA."
Students in this 48 credit hour program will use a combination of "leading-edge virtual technology," including web conferencing technology and HD, mobile-friendly, and on-demand lecture videos. While coursework for the program is available entirely online, students must attend one weeklong residency, which is held at the school's main campus.
Students must also "attend" live weekly classes held through WebEx. This gives students the opportunity to meet classmates and faculty in an environment that allows them to "speak with and see one another."
The Fox OMBA offers more than a dozen concentration options. Just a few include Business Analytics, Corporate Compliance, Governance and Regulatory Policy, Entrepreneurship, Innovation Management, International Management, Sport Business, Strategic Management, and Travel & Tourism. Concentrations require nine of students' 12 elective credits. Students in pursuit of a General MBA degree may choose nine credits worth of any elective course.
Dual degree programs are also available and include MBA/MS in Business Analytics, MBA/MA in Human Resources Management, and the MBA/MS in Innovation Management and Entrepreneurship.
Even with a concentration, many FOX OMBA students complete this AACSB-accredited program in as few as 20 months. Others take up to six years, utilizing the schools flexible "hop-on, hop-off curriculum carousel." Each student can expect to spend approximately 10-20 hours each week on coursework. The program culminates in an Enterprise Consulting Practicum (Capstone), worth three credits.
3. University of Pittsburgh, Pittsburgh, Pennsylvania

Founded in 1787 as Pittsburgh Academy, the University of Pittsburgh (Pitt) is one of the oldest institutions of higher education in the United States. This state-related research university is one of the 17 founding members of the AACSB. The school is also home to one of the first federally funded centers for international business and research.
University of Pittsburgh serves 33,320 students enrolled in more than 300 programs at the Pittsburgh campus as well as Pitt's regional campuses in Bradford, Greensburg, Johnstown and Titusville. Pitt houses the Joseph M. Katz Graduate School of Business, which offers a part-time, flexible MBA designed for "working professionals seeking business acumen and individualized career growth," says the school. "The elements of the part-time Katz MBA are delivered in several convenient formats including either online or on-campus core courses." Students set the pace that works for them.
The program requires campus visits two to three weekends a semester. Like the full-time Katz MBA, the online program offers "an integrated core curriculum with a solid foundation in business principles; countless networking, leadership, and career-building opportunities; and an expert faculty made up of innovative thought leaders."
A unique component of the online program is the Katz Credential. MBA students may choose to complete a Credential "in order to highlight expertise and hands-on experience in a particular business area." Credentials include a "bundle of specialized coursework that build the students capabilities, knowledge, and experience in a meaningful way." Options include Business Analytics, Finance, Marketing Operations, and Technology Management.
Another innovative component of the program is the Business Disruption Series. "Through this innovative series, students learn what business disruption is and how to become a catalyst for change." Students can select "game changer" courses that "highlight faculty expertise on relevant and current business issues and trends." For example, the student may take a course "exploring augmented reality (AR) marketing or learning how the global pandemic has influenced private equity investing."
Students typically complete the part-time Katz Online MBA Program in three years.
4. Villanova University, Villanova, Pennsylvania

Villanova University was founded by the Order of Saint Augustine in 1842. The school serves 11,000 undergraduate, graduate and law students in the University's six colleges—the College of Liberal Arts and Sciences, the Villanova School of Business (VSB), the College of Engineering, the M. Louise Fitzpatrick College of Nursing, the College of Professional Studies and the Villanova University Charles Widger School of Law. More than 100 programs are available.
Villanova School of Business offers an MBA program that can be completed entirely online. The program is the "very same" program as the on-campus Villanova MBA, says the school. The curriculum includes courses that will expand students' "essential business knowledge with a focus on innovative and applied concepts, real-world immersion experiences and peer-to-peer learning." Program highlights include small classes (approximately 20 students per online section), live weekly sessions, and two residency opportunities, which foster "a strong learning community among faculty and students." Students may also participate in an optional international immersion into an emerging economy.
Students in the VSB Online MBA can begin the 48 credit hour (21 course) program in the fall, spring or summer semester. The curriculum is comprised of core, elective, fundamental, and capstone classes and students may choose up to two specializations from five areas including Analytics, Finance, International Business, Marketing, and Strategic Management.
Semesters for this AACSB-accredited program are divided into two sessions, each of which is eight weeks in the fall and spring and seven weeks in the summer. Students in the program progress through the curriculum, typically taking one or two courses per session. The VSB Online MBA can completed in just two years (Fast Track) and graduates of the program enjoy a 25% average salary raise.
5. Lehigh University, Bethlehem, Pennsylvania
Lehigh University is a small, private research university that serves more than 7,000 students. Founded in 1865 by industrial pioneer, entrepreneur, and philanthropist Asa Packer, Lehigh University offers more than 100 majors, minors and programs across four colleges.
The College of Business and Economics at Lehigh University offers a 100% online Flex MBA. This 36 credit hour program highlights global business concepts and analysis, cultural intelligence, organizational leadership, sustainability, crisis management resolutions, social consciousness issues, ethical decision-making, and optional business consulting projects. While the program does not offer any concentrations, students may earn a Professional Certificate in Corporate Entrepreneurship in addition to the MBA. The certificate is offered through VENTURESeries, which the school describes as a "one-of-a-kind executive certificate program that focuses squarely on new venture creation."
Another option, the 45 credit hour MBA & Engineering (MBA & E) program, is offered through the College of Business and Economics and the P.C. Rossin College of Engineering and Applied Sciences. This unique program is designed for students with an undergraduate degree in engineering. Classes for the program can be taken both on campus and online. MBA & E concentrations include Chemical Engineering, Manufacturing Systems Engineering, and Mechanical Engineering. Upon completion of the MBA & E Program, students receive an MBA degree with a concentration in their chosen area. Both programs are AACSB-accredited.
Despite a global pandemic, three out of four Lehigh MBA students were able to secure employment within three months of graduation. With an average starting salary of $109,000, MBA graduates have been hired by companies such as Anheuser-Busch, ADP, AstraZeneca, BP- China, HubSpot, Motorola, QVC, TESLA, The Hershey Company, and the United Nations.