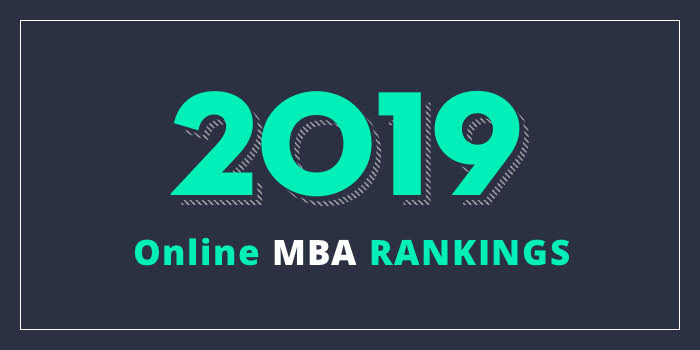 Top 10 Online MBA Programs in Pennsylvania - 2019 Rankings

| Ranking | School | City |
| --- | --- | --- |
| 1 | Temple University | Philadelphia |
| 2 | Pennsylvania State University | State College |
| 3 | Lehigh University | Bethlehem |
| 4 | Drexel University | Philadelphia |
| 5 | Villanova University | Villanova |
| 6 | Robert Morris University | Pittsburgh |
| 7 | West Chester University of Pennsylvania | West Chester |
| 8 | University of Scranton | Scranton |
| 9 | Saint Joseph's University | Philadelphia |
| 10 | DeSales University | Center Valley |
Our 2019 rankings of the Top 10 Online MBA Programs in Pennsylvania. For an explanation of ranking criteria, click here.

1. Temple University, Philadelphia, Pennsylvania
The Fox School of Business at Temple University offers a 48 credit hour online MBA program known as the "Fox OMBA." Students in the program use a combination of "leading-edge virtual technology," says the school, as well as "HD video presentations, and web conferencing technology to engage in course activities in any environment and at their own pace." While coursework for the program is available entirely online, students must attend one weeklong residency, which is held at the school's main campus. Students must also "attend" live weekly classes held through WebEx. This gives students the opportunity to meet classmates and faculty in an environment that allows them to "speak with and see one another."
Online concentration options for the Fox OMBA include Business Management, Corporate Compliance, Governance and Regulatory Policy, Entrepreneurship, Financial Management, Human Resource Management, Innovation Management, Marketing Management, Sport Business, Strategic Management, Supply Chain Management, and Travel & Tourism. These online concentrations require nine of students' 12 elective credits. Students in pursuit of a general MBA degree may choose nine credits of any elective course.
Even with a concentration, many FOX OMBA students complete this AACSB-accredited program in as few as 20 months or up to six years, utilizing the schools flexible "hop-on, hop-off curriculum carousel." Each student can expect to spend approximately 10-20 hours each week on coursework. The program culminates in an Enterprise Consulting Practicum (Capstone), worth three credits.

2. Pennsylvania State University – World Campus, State College, Pennsylvania
The Pennsylvania State University (Penn State or PSU) Online MBA is led by the Smeal College of Business, in partnership with Black School of Business, Penn State Behrend; Penn State Great Valley School of Graduate Professional Studies; and Penn State Harrisburg School of Business Administration. This AACSB-accredited program consists of 48 credit hours, which includes 39 General Management credits and nine credits of concentration work.
Core coursework prepares students to become "more effective business professionals," says the school, "by exposing them to the principles and practices essential to modern management," including accounting, economics, data analysis, ethics, communications, human resources, finance, marketing, leadership, supply chain, strategy, innovation, and digital transformation.
Concentration options include Accounting Foundations, Advanced Accounting, Business Analytics, Corporate Innovation and Entrepreneurship, Finance, General Management, Human Resource Management, Marketing Analytics, Project Management, and Supply Chain Management. The MBA program runs on the Penn State semester System, so in addition to a declaring a concentration, students can take advantage of other Penn State online graduate degree and certificate courses and programs.
At the start of the Penn State Online MBA Program, students must attend a five-day Orientation Residency held at University Park, Pennsylvania. The orientation is designed to "acquaint" students "with aspects of the program in a face-to-face environment."  Students will meet their instructors and student peers, "immerse" in a team performance class while earning credit, and attend workshops covering student advising services, career management, stress management, alumni relations and networking, time management, and online technology.
Other Orientation Residency highlights include Keynote Speakers and the opportunity to "connect with the Penn State community through campus tours end events."
3. Lehigh University, Bethlehem, Pennsylvania
The College of Business and Economics at Lehigh University offers two MBA programs—the 100% online Flex MBA and the MBA & E (Engineering). The 36 credit hour Flex MBA program highlights global business concepts and analysis, cultural intelligence, organizational leadership, sustainability, crisis management resolutions, social consciousness issues, ethical decision-making, and optional business consulting projects. While the program does not offer any concentrations, students may earn a Professional Certificate in Corporate Entrepreneurship in addition to the MBA. The certificate is offered through VENTURESeries, which the school describes as a "one-of-a-kind executive certificate program that focuses squarely on new venture creation."
Offered through the College of Business and Economics and the P.C. Rossin College of Engineering and Applied Sciences, the 45 credit hour MBA & E program is designed for students with an undergraduate degree in engineering. Classes for the program can be taken both on campus and online. MBA & E concentrations include Chemical Engineering, Manufacturing Systems Engineering, and Mechanical Engineering. Upon completion of the MBA & E Program, students receive an MBA degree with a concentration in their chosen area. Both programs are AACSB-accredited.

4. Drexel University, Philadelphia, Pennsylvania
The LeBow College of Business at Drexel University offers an Online MBA that the school says is a "highly customizable degree designed to equip you with problem-solving and leadership skills that can be applied across a variety of different industries." The 49 credit hour AACSB-accredited program "is organized into four 10-week quarters per year (as opposed to the traditional two semester system) which means you can take more courses in a shorter time period." Sample courses include Managing and Leading the Total Enterprise, Leading Dynamic Environments, Corporate Financial Management, Legal Options in Decision Making, and Business Problem Solving.
LeBow Online MBA students may customize their learning experience to their interests and career goals through concentrations, graduate minors, and dual degree programs. All students may take advantage of multiple networking opportunities and residency options, as well as portfolio projects and case simulations.
The Drexel LeBow Online MBA may be completed in few as 18 months or up to five years.
5.

, Villanova, Pennsylvania
Villanova School of Business (VSB) offers an online MBA that it says is the "very same" program as the on-campus Villanova MBA. The curriculum includes courses that will expand students' "essential business knowledge with a focus on innovative and applied concepts, real-world immersion experiences and peer-to-peer learning." Program highlights include small classes, live weekly sessions, and two residency opportunities, which foster "a strong learning community among faculty and students."
Students in the VSB Online MBA can begin the 48 credit hour (21 course) program in the fall, spring or summer semester. The curriculum is comprised of fundamental, core, pillar, elective and capstone classes, and students may choose up to two specializations from four areas including Analytics, Finance, Marketing and Strategic Management.
Semesters for this AACSB-accredited program are divided into two sessions, each of which is eight weeks in the fall and spring and seven weeks in the summer. Students progress through the curriculum, typically taking one or two courses per session. The VSB Online MBA can completed in just two years.

6. Robert Morris University, Pittsburgh, Pennsylvania
The School of Business at Robert Morris University (SBUS at RMU) offers a fully online MBA program designed for professionals seeking a flexible MBA option. Known as the RMU MBA, the 30 credit hour program consists of 10 three-credit courses taught in an eight-week accelerated format. Per the school, "eight-week terms helps students focus on fewer classes at one time and "accelerate" degree completion."
RMU MBA online courses are taught by the same quality faculty who teach in the on-ground program. Course highlights include Analytical Methods for Decision Making, Creating Customer Value in a Digital World, Examining the Channel Management and Logistics Interface, Global Operations & Supply Chain Management, Leading the Business Enterprise, and Strategic Knowledge Integration.
Other program highlights include specialized certificates in Business Analytics, Project Management, and Supply Chain and Logistics Management that can be earned as part of the MBA, team-taught courses with a real world focus, small classes for enhanced interaction, and courses that can be accessed 24 hours a day, seven days a week.
The RMU Online MBA is AACSB-accredited.

7. West Chester University of Pennsylvania, West Chester, Pennsylvania
The College of Business and Public Management at West Chester University of Pennsylvania offers an AACSB-accredited MBA program that may be completed 100% online. Per the school, courses for the program are asynchronous, "which means that there are weekly deadlines and examination windows, but generally no other set time that you need to log into the course." This allows students to complete the program on their own schedule. Team projects may require that students meet with other team members at a certain time.
West Chester University's Master of Business Administration Program is a 10-course, 30 credit program. All courses are required, and all requirements for the MBA must be completed within three years. However, students attending part-time, taking one course at time may complete the program in less than two years. All students will complete a comprehensive exam in their final semester.
Sample courses for the program include Business, Society & Environment, Components of Effective Leadership, Entrepreneurship and New Venture Creation, Financial Analysis and Valuation, Global Operations and Supply Chain Management, Strategic Cost Management, and Strategic Management and Planning.
Graduates of the West Chester University's Online MBA Program go on to earn a higher degree and earnings. Around 39% of recent graduates surveyed have incomes over $100,000. Those graduates report an average increase in salary of 11% after they earn their degree. Around 82% earn over $60,000 annually and those graduates report an increase in salary of 15%. Almost 10% go on to obtain doctoral or professional degrees after their West Chester MBA.

8. University of Scranton, Scranton, Pennsylvania
The Kania School of Management (KSOM) at the University of Scranton offers a 36 credit hour Online MBA Program with optional specializations in Accounting, Enterprise Resource Planning (ERP), Finance, Healthcare Management, Human Resources, International Business, and Operations Management. A General Management MBA is available for students seeking a broader degree and Online Certificates in Supply Chain Management, Health Administration, Health Informatics and ERP are available.
This AACSB-accredited program features one-on-one interaction with professors and classmates via email, online discussion, and virtual meetings. There are no required residencies, so the program and all of its components may be completed 100% online. Students can expect to complete the Online MBA Program in just two years "at a comfortable pace of one course per term." Students also have the option to complete the program sooner by taking more than one course per term, with advisor approval.
The KSOM Online MBA Program requires just three years of professional or supervisory work experience for acceptance and does not require any entrance exams like the Graduate Record Examination (GRE) or the Graduate Management Admission Test (GMAT).

9. Saint Joseph's University, Philadelphia, Pennsylvania
The Erivan K. Haub School of Business at Saint Joseph's University (SJU) offers a 33 credit hour MBA that allows students to complete foundation, gateway, core, and elective courses entirely online. There are no residency requirements and students can complete the program at their own pace. The Haub Online MBA may be completed over eight or 15-week semesters, with each semester broken into halves.
Students may choose from majors such as Marketing, International Business, Finance, Health and Medical Services, or The Data Intelligent MBA. Sample courses for this AACSB-accredited program include Global Revolutions in Business, Sustainability: A Business Perspective, Excellence in Organizations, Health Care: A Global Perspective, Business Analytics, Ethical Practices in Business, Marketing Strategy, and Shareholder Value Management.
Depending on the undergraduate degree, students may be able to finish the Online Haub MBA in as little as one year.

10. DeSales University, Center Valley, Pennsylvania
DeSales University offers a part-time MBA Program that may be completed entirely online. Offered through the Division of Business, the program has an open enrollment policy that allows students to start the program at any point throughout the year. The program consists of three 12-week sessions, one 6-week summer session, and two 8-week and one 6-week mid-sessions. Around 50 courses are offered per 12-week session, which allows students to finish the degree at their own pace.
A degree in business is not required for admission as foundation courses are offered for students who need a basic understanding of business principles.
The second largest MBA in Pennsylvania, the DeSales MBA offers 11 concentrations and the opportunity to "self-design" a concentration area. Options include Accounting, Data Analytics, Finance, Financial Planning, Healthcare Management, Human Resources Management, Information Systems, Management, Marketing, Project Management, and Supply Chain Management.
A Dual Nurse Executive MSN/MBA, which may be completed online or in hybrid format, is also available and four Graduate Certificates are available. Certificates include Data Analytics, Financial Planning (CFP), Project Management, and Supply Chain Management.
The Business Programs at DeSales University are accredited by the Accreditation Council for Business Schools and Programs (ACBSP).