We recently spoke with Rene Leo E. Ordonez, PhD, the Professor and Graduate Programs in Business Coordinator at Southern Oregon University about their online MBA program and it's unique "Carousel" structure that allows flexibility of start dates and course progression.
What type of student typically enrolls in your online MBA program? 
Most of the students who are participating in our online program are working professionals. They come from various professions and levels in various industries. Many have accounting undergraduate degrees and are pursuing an MBA degree in part to meet the 225 credits requirement to sit for a CPA exam.  Many others hold degrees in the liberal arts, natural sciences, and social sciences wishing to broaden their academic background and training to be more effective in their workplace.
Yet for some who are already well-established in their careers, but are looking to advance to higher positions, they see our degree as the missing link.  For example, Richard Bodager already had more than a decade of CEO experience when he was ready to move to a larger company. But instead of landing job interviews, he was met with a rude awakening. Said he, "I was talking to HR departments, and a lot of what was happening is people don't look at the resumes anymore. They have companies that go through and filter out resumes. Even if the job says 'master's degree preferred,' if they get 10 resumes of people who have master's degrees, they just drop everybody else. What I was finding was I wasn't making it through the filter." 
Shortly after Richard completed our MBA Program, those once-elusive job interviews came within his reach. Richard says, "I probably interviewed for five or six major opportunities after graduation. The MBA got me through the filter, which allowed me to really drive from there. It was a very difficult but very rewarding experience for me."  Bodager landed the CEO position at Desert Radiology in Las Vegas in 2016. Desert Radiology is one of the largest private radiology and imaging services companies in the US. It was the step up that Bodager was looking for in his career.
Please describe how SOU students work together: in a cohort or group projects? 
Students accepted into the Online MBA Program typically start as a cohort. With five starts of 7-week terms, students take two classes per term.  Most courses are typically individual based. However, three core courses – MBA 519: Graduate Research, MBA 514: Strategic Operations Management, and MBA 590: Capstone – will have significant group activity.  In MBA 519, students in groups of three develop a research proposal, do statistical analysis on a set of survey data, write a report based on the statistical analysis, and record an oral presentation of the report. In MBA 514, student work on operations management cases and problems as a group. They also do a recorded presentation at the conclusion of the course.
In the capstone course MBA 590, students compete in a simulated business game called BSG Online Simulation. In this online simulation game, the class members are divided into teams that are assigned the task of running an athletic footwear company, in head-to-head competition against companies managed by other class members. Company operations parallel those of actual athletic footwear companies. Just as in the real-world, companies compete in a global market arena, selling branded and private-label athletic footwear in four geographic regions — Europe-Africa, North America, Asia-Pacific, and Latin America - participants compete locally (companies within the class) and their performance in the game is compared against students across the US and the world.
Through the BSG game, students apply the theories and concepts they learned in their core MBA courses (accounting, economics, marketing, finance, etc.) and demonstrate their decision-making and group dynamic skills.  Students make decisions relating to plant operations, distribution and warehouse operations, work force compensation, online sales at the company's web site, sales and marketing, and finance. All aspects of The Business Strategy Game parallel the functioning of the real-world athletic footwear market, thus allowing students to (1) think rationally and logically in deciding what to do and (2) get valuable practice in making a variety of different business decisions under circumstances that mirror real-world competitive conditions
How do students in the online MBA program interact with faculty? 
Students in the program interact virtually with the faculty on a regular basis via discussion threads in their respective Moodle classes. Each course has a lead professor a coach. Both the coach and the instructor actively interact with the students via discussion threads, and in some instances, online meetings or consultations via Zoom. Our communication policy ensures that emails to instructors and coaches, or questions posted in Moodle, be responded to within 24 hours, any time during the week, including weekends. Marks to graded activities are also posted within 72 hours.
With four MBAs (General, Concentration in Accounting, Business Analytics or Marketing) which tracks are most popular?
Launched only in Spring 2018, the program has close to 100 MBA candidates as of Fall 2018.  The most popular concentrations, at this early stage of the program, are the Business Analytics and Accounting concentrations. We have plans to add Finance and Healthcare Administration concentrations in the near future.
Given SOU's flexibility (multiple start times, 100% online) do you draw students from all over Oregon?
Our program attracts students mainly from Oregon and Washington. Regional students (those who live in Southern Oregon) comprise about a third of the current MBA population.  Fifty-five percent come from northern Oregon and southern Washington state.  We also attract students from California. The program is attractive to non-Oregon residents because they pay the same fees as the in-state students.
What is unique about the structure of Southern Oregon University's online MBA program? 
Flexibility. What is unique about our program is the carousel format that allows students with busy work schedules and family obligations to start the program at any time during our five starts annually (fall, winter, spring, summer 1, and summer 2). Students have the option to complete the program in as little as 16 months, as part of a cohort, by taking two courses each term. The carousel system also allows students to stop for a term or two whenever work schedule or personal circumstances interfere and resume the program again with ease.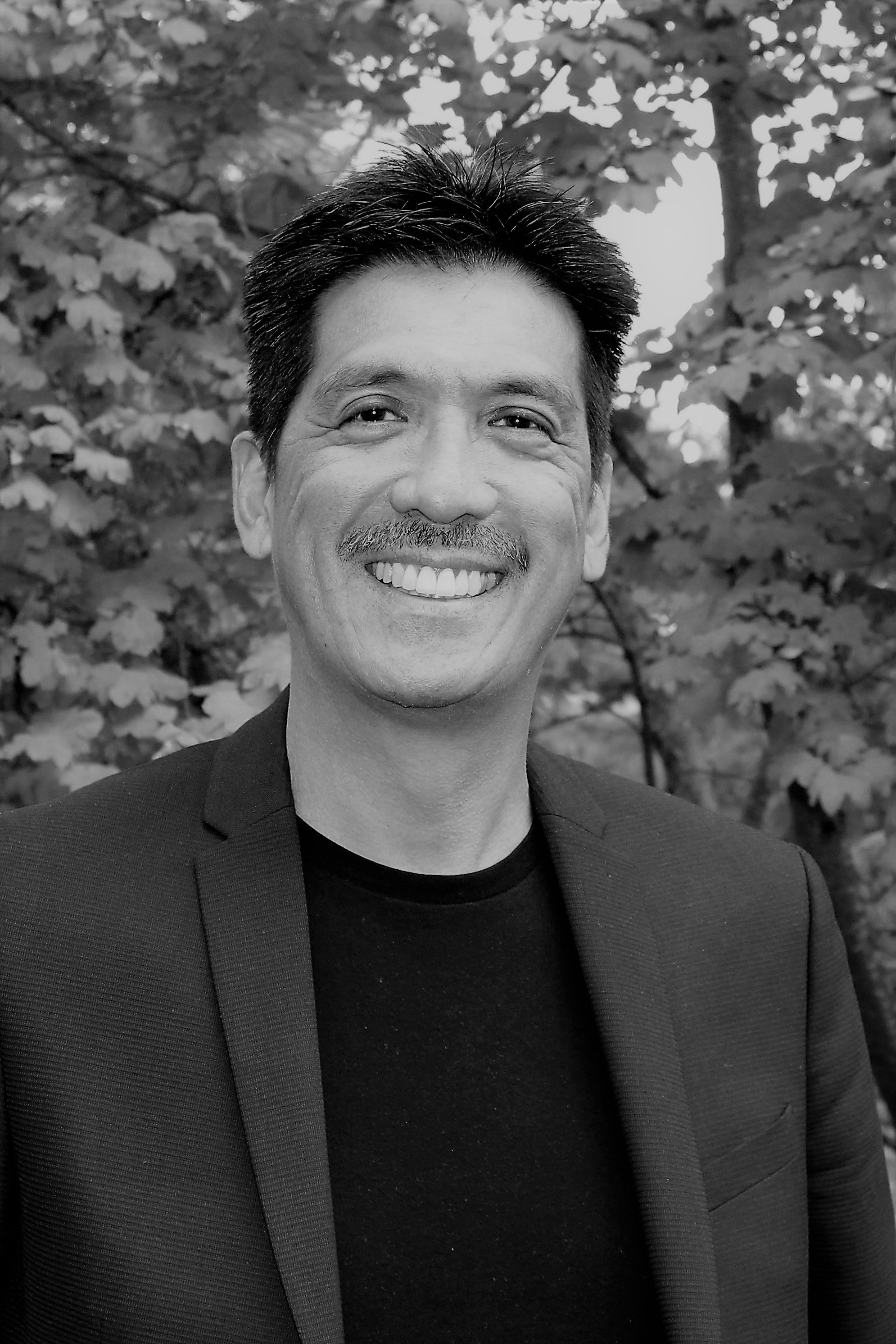 Can you share a short example or highlight of faculty achievement in the program?
The group of faculty teaching in the Online MBA Program is the same group who teach in our face-to-face Evening MBA Program. As such, the Online MBA program offers the same caliber of instruction to online students. All  faculty members in our MBA program are professorially and/or professionally qualified and, collectively, have over a hundred years of teaching experience. 
The instructors in the accounting courses not only hold active CPA licenses but have also worked professionally in the field of accounting. For example, Dennis Slattery who teaches MBA 516 has 20-years of experience as a career as a hotel executive, and has served and held high level leadership positions on numerous boards and local government office.
Patricia Styer holds a PhD in Statistics from the University of Chicago. Trish worked as a consultant and analyst in the healthcare field for over 20 years before joining the faculty at SOU. She teaches BA 597: Advanced MIS: Business Analytics and BA 584: Business Information Systems: Analysis and Design.
Rattaphon Wuthisatian, who teaches Economic Analysis holds PhD, Economics and MBA in Corporate Finance, and undergraduate degree in Civil Engineering. He has published numerous peer-reviewed journal articles.  With teaching responsibilities in both the School of Business and the Economics Program, Rattaphon teaches various courses in economics and finance. His research and teaching interests include macroeconomics, financial economics, behavioral finance/economics, business economics, and applied econometrics. His recent research has appeared in Review of Behavioral Finance, Journal of Behavioral Economics for Policy, Management Research Review, Review of Market Integration, among others. Rattaphon has received several awards for his research from national and international academic conferences (e.g., Midwest Academy of Management, Academy of Behavioral Finance and Economics).
Our adjunct faculty are highly qualified no less. Peter Angstadt who teaches Legal and Ethical Issues in Business and the MBA capstone course holds a PhD and MBA degrees. Peter served as president of Rogue Community College for twelve years.
Joan McBee, PhD and MBA has been a long time administrator and creator of special business programs catering to the needs of adult learners, sold mutual funds and real estate investments, financed non-conventional and commercial loans, and worked as a title officer for an escrow company prior to her move to the academe.
The list of our faculty with distinguished backgrounds and accomplishments is long. Their profiles are available at https://online.sou.edu/faculty/
What advice would you give a prospective candidate for your online MBA program? 
Candidates to the online MBA program should consider their work and personal schedules during their decision-making process. The program allows candidates to study on a schedule and timeline that works with their busy lives. The Online MBA at SOU should be viewed as an equivalent alternative to the face-to-face format.  At SOU, the content of the online MBA courses remains consistent with the face-to-face MBA program, preserving the quality and integrity of the educational experience. New students are encouraged brush up on refresher courses in statistics, accounting, economics, and Excel prior to taking specific core courses.
An advice I give students so that they can successfully navigate through the demands of the program is for them to (1) always keep the end goal in mind, (2) exercise good time management, (3) keep realistic workload, and (4) hard work is key. Dr. Joan McBee adds, "Set aside time from your weekly schedule to work on your classes in an uninterrupted environment. Make sure you have support from your family and friends so you can devote the time needed to reaching your goal."
Why should a prospective MBA candidate choose Southern Oregon University?
SOU offers affordable online programs with exceptional value. The Accreditation Council for Business Schools and Programs (ACBSP) and the Northwest Commission on Colleges and Universities (NWCCU) accredited SOU MBA curricula give students a reputable MBA degree at par with face-to-face programs. The program's carousel schedule format allows participants to work at their own pace. Accessibility to professors and program administration via virtual means provides the students the same sense of social community experienced by face-to-face students.
Thanks to Rene Leo E. Ordonez for participating. For more interviews, check out our Online MBA Report Interview Series