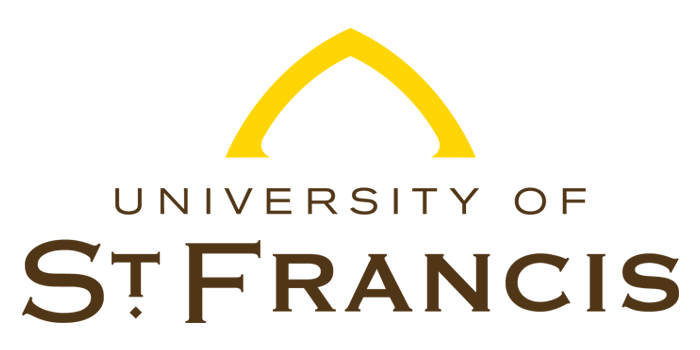 We recently spoke with Dr. Bonnie J. Covelli, Assistant Professor, Chair for Graduate and Degree Completion programs at the University of St. Francis, Joliet about their online MBA program.
What type of student typically enrolls in University of St. Francis' online MBA program? 
The University of St. Francis's online MBA program is flexible and available for students from diverse disciplines. Many of our students are working full time. We also have some students who enter the program right after they complete their undergraduate studies. In addition, we attract international students to our MBA program, some of whom are living on our campus. Our online instructors are experts in their respective fields and contribute to a dynamic, diverse online classroom environment.
Do students work as a cohort or in another way?
Students are not tied to a cohort, which affords them the opportunity to choose their own course of study that is unique to their interests and career goals.
The program was recently updated to include coursework in global and competitive challenges, the value chain of business, analytical thinking, & leadership and decision making.  How have students responded to these changes?
The University of St. Francis' online MBA program is continually being updated to present the most relevant information to our students. The program also offers students choice in their concentration and competency areas to ensure they are learning in the areas in which they may have gaps and while receiving information that is applicable to their industry or prospective industry. As mentioned, this allows students to customize their MBA program to fit their interests and career goals.
How do students in the online MBA program interact with faculty? 
Our faculty are experts in their fields and are active in the online classroom. Some ways the faculty members interact with students include: online discussion or chat boards, e-mail, conference calls, online meetings and more. Each faculty member delivers his/her content in a way the best fits the content of the course.
What is unique about the structure of your online MBA program? 
Our MBA program is nationally ranked and has several unique features. Students choose one of the following concentrations: accounting, data analytics, finance, health administration, human resource management, supply chain, training and development, or self-design management. In total, students are able to choose eight of their twelve courses. In addition, students can choose to begin in a Graduate Certificate program (a four-course program). All of the credits from the certificate apply to students' degrees. Also, our MBA can be completed in one year if students choose that pace, or they may take one course at a time and complete the program in six semesters. Class sizes are small and offer the opportunity for students to engage with one another and with their faculty members.
Tell us about the career services and professional resources that are offered to online MBA degree candidates?
The University of St. Francis has an active Career Success Center that is available to all our MBA degree candidates. In addition, the Career Success Center offers alumni career guidance and assistance for life. We also encourage students to develop professional relationships with their faculty members to stay connected via online networking forums.
Can you share a short example or highlight of faculty achievement in the program?
Our faculty are known for their achievements in business and industry and for bringing real-world experiences and examples into the classroom. For example, Dr. Carol Lindee joined the University of St. Francis after a successful, 25-year career in supply chain management. Dr. Richard Vaughan's students benefit from his 22-plus years of business experience where he earned numerous awards in marketing and operations while working for a Fortune 500 company. Dr. Stephen Morrissette spent 25-years in various roles in the finance and banking industry and has extensive scholarship and entrepreneurial experience within private and public firms. Dr. Shannon Brown enjoyed a progressive career in professional services leadership prior to joining the USF faculty.
What advice would you give a prospective candidate for your online MBA program? 
If you are considering an MBA program, take the plunge and do it. We offer six start times, so there's a good chance you can get started very soon. I am happy to help! E-mail me at [email protected].
Why should a prospective MBA candidate choose University of St. Francis?
The University of St. Francis' MBA program is ACBSP accredited and offers flexibility, choice, and personal connection to faculty members. Our faculty have industry experience, actively publish and consult in business, non-profits, and healthcare organizations, and seek to build connections with our students and alumni. Students may start in a concentration of their choosing and have the opportunity to customize the majority of their coursework.
Thanks to Dr. Bonnie J. Covelli for participating. For more interviews, check out our Online MBA Report Interview Series.