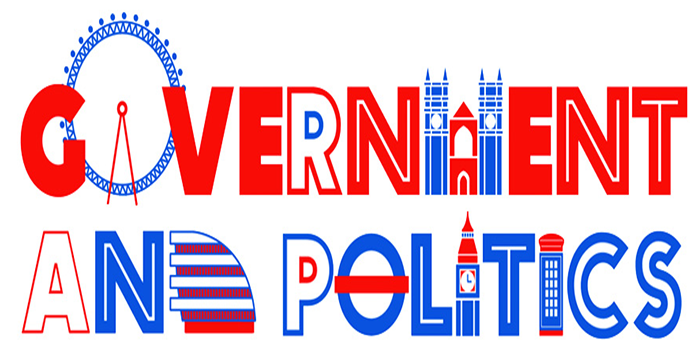 What do Mitt Romney, Michael Bloomberg, and George W. Bush have in common? Each of these famous figures holds an MBA from Harvard and all have held high public office. Mitt Romney went on to become the 70th governor of Massachusetts, Michael Bloomberg became New York's 108th mayor, and we all know where George W. Bush ended up. All three figures are also wildly successful businessmen, with net worth's estimated at $53.6 billion (Bloomberg), $250 million (Romney), and $35 million (GW).
In 2012, Bloomberg Businessweek reported that three top business schools alone had produced 21 representatives, seven senators, and the governors of Delaware, Maine, Michigan, New Hampshire, and West Virginia. And yes—most of these individuals also had their own businesses or held high positions at major corporations and firms. William Hague, Hank Paulson and Donald Evans, are just a few other examples of MBAs in government and the population has continued to increase in both the U.S. and overseas. In India and Europe, for example, you will find so many MBA on the political scene you'll lose count.
Some news sources say that the need for professionalism in government has created an increased demand for MBAs politicians, while others say politicians need a better understanding of business. Still, some sources say that its today's business leaders that need a better understanding of politics in a business world that has become increasingly complex.
INSEAD MBA program literature sums it up the need by stating:
"As every issue of the Financial Times illustrates, politics is a major force in shaping businesses worldwide. As you progress in your business career towards higher-level management, your ability to assess and handle the political environment will become an increasingly significant skill."
Thanks to the demand across all sectors, finding an MBA program that combines business and politics is easy. This is especially true if you have your eye on a leading business school. Good examples:
Carey Business School and Zanvyl Krieger School of Arts and Sciences at Johns Hopkins University (JHU) offer an MBA/MA in Government.
Haas School of Business at UC Berkeley offers an MBA in Business & Public Policy.
McDonough School of Business at Georgetown University offers a Master of Public Policy (MPP)/MBA (MPP/MBA) and an MPP/International Organizations MBA.
The Graduate School of Management at Marquette University offers an MBA/MA in Political      Science.
The Business School at the University of Colorado Denver offers an MBA/MA in Political Science.
Some business schools even allow students to personalize their curriculum. Stanford GSB, for instance, allows students to customize their curriculum through electives such as political economics, through courses at other Stanford schools in areas such as politics and public policy, or through joint or dual degrees and seminars.
Students who are accepted into a program such as Johns Hopkins' MBA/MA in Government can expect a comprehensive curriculum consisting of several required government courses, a number of government electives, and required MBA courses. The following is a sample curriculum from JHU Carey, but please note that curriculums vary by school and program.
Required Government Courses
Proseminar: Essentials of Public and Private Management
Government and Politics in the U.S.
Government Electives
Congressional Policy Making
Executive Politics and Policymaking
Government and the Global Economy
Introduction to Quantitative Research Methods
Law of Public Institutions
Negotiating as Leadership Skill
Public Entrepreneurship
Research and Thesis I, II and III
State Politics and Policymaking
The Budgetary Process
Required MBA Courses
Accounting & Financial Reporting
Business Communication
Business Law
Business Leadership and Human Value
Corporate Finance
Decision Models
Economics for Decision Making
Information Systems
Investments
Leadership in Organizations
Marketing Management
Negotiations
Operations Management
Statistical Analysis
The Firm & the Macroeconomy
MBA students can also expect to complete at least one internship and global experiences are often required. For example, Stanford GSB has a Global Experience Requirement, which includes Global Study and Social Innovation Trips. Trips are typically eight to 10 days and have included travel to places such as the UK, Greece, Switzerland, Hong Kong, Singapore, Macau, and Ghana and Togo.
Graduates of top MBA programs and others can expect ample employment opportunities and competitive salaries. Though individual salaries vary by everything from office or position to geographic location, mid- to high-level offices typically pay a minimum of six-figures, while other organizations and companies typically pay no less than $100K to start.
To give you an idea what an MBA in Politics and Government is (or similar area) is worth the Bureau of Labor Statistics (BLS) reports that the average median pay for political scientists is $114,290. Political scientists working in the professional, scientific, and technical arena average $120,610 annually, while those in federal government average $119,800. High performers average more than $160,290 annually.
If business and politics sounds like a career you would interested in pursuing, start searching for an MBA program here.
Sources
"Master Programmes - MBA." INSEAD - The Business School for the World. INSEAD Institut Privé D'enseignement Supérieur, 24 Mar. 2016. Web. 02 Sept. 2017.
"MBA/MA in Government." Johns Hopkins Carey Business School. Johns Hopkins University, 2017. Web. 02 Sept. 2017.
"MBAs in Government." Bloomberg.com. Bloomberg L.P., 24 Dec. 2012. Web. 02 Sept. 2017.
"Political Scientists." Occupational Outlook Handbook, 2016-17 Edition. U.S. Department of Labor, U.S. Bureau of Labor Statistics, 17 Dec. 2015. Web. 02 Sept. 2017.
"Stanford MBA Personalized Curriculum." Stanford Graduate School of Business. Stanford Graduate School of Business, 2017. Web. 02 Sept. 2017.