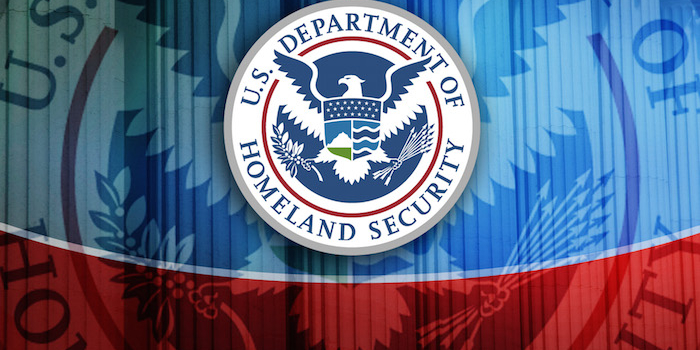 The U.S. federal workforce has grown significantly during the last two administrations, from 1.8 million federal civilian employees during the Clinton administration to 2.1 million as of 2016. This is an increase of nearly 17 percent. One of the largest departments of the federal government is the Department of Homeland Security (DHS). The Department employs more than 240,000 employees working in jobs that range from aviation border security and emergency response to cybersecurity and chemical inspections.
Though DHS is already one of the largest departments of the federal government, the Department's workforce is expected to increase even more in the coming years. Between 2013 and 2017 alone, the Department hired more than 71,650 new employees. This is a near 10 percent increase in employment in just four years. Salaries seem to be surging as well. In 2013, according to the Office of Personnel Management (OPM), the average annual federal salary was just over $79,000. In 2014, it was $84,153 (approximately 50 percent more than the average private sector employee), and in 2015 the average salary was $86,365.
Federal workers' wages or salaries are based on their job classification, grade level, geographic location, and length of employment. For example, according to the Bureau of Labor Statistics (BLS), "a GS-7 job pays nearly $3,000 more in Boston, Massachusetts, than it does in Decatur, Alabama." In addition to excellent salaries, federal employees receive benefits such as subsidized health insurance, life insurance, retirement plans, student loan repayment, tuition reimbursement, paid federal holidays, flexible work schedules, employee assistance programs, health and wellness programs, transportation subsidies, training and development, and telework.
In addition, workers are eligible for "step increases" every one to three years. Management and executive positions fall on the higher end of the pay scale, and typically hover around $100,000 or more annually as you move up the ladder. In the step system, the highest salary listed with the OPM for 2017 is $134,776 annually.
So, what does all of this mean for business students who may be interested in a career in homeland security? Stability, growth, and a six-figure salary. And that's not all. Most people working in homeland security enter the field because they want to play a part in helping keep America safe. For them, the considerable pay and benefits are just a bonus.
Thanks to growth in the homeland security sector and the demand for qualified employees, colleges and universities have taken notice. Today's graduate students have more degree options than ever before. There's the Master of Professional Studies in Homeland Security (offered at Penn State), a Master in Emergency Management & Homeland Security (offered at Arizona State University), and an MBA in Homeland Security (offered at Northcentral University).
These and many other master's degree programs are now offered at number of schools across the U.S. Though the MS is the most popular option today, those seeking leadership positions should consider the MBA or even a dual MS/MBA.  
According to Northcentral University (Scottsdale, Arizona), an MBA with a Specialization in Homeland Security "prepares senior leaders of public administration, law enforcement, public safety, and emergency medical care and disaster preparedness agencies for executive leadership positions in the field of homeland security." Students may choose from courses that cover terrorism, strategy, intelligence, emergency management, and critical infrastructure security issues. Sample courses include Homeland Security Transportation, International Crime and Terrorism, Homeland Security Risk Management, and Maritime Terrorism.
When searching for programs, target schools that offer both MBA and MS programs. If the school does not yet have a formal homeland security specialization, you have options. Most schools will offer the opportunity to customize your focus area by choosing electives that suit your goals. Below are some top schools that offer an MS in Homeland Security (or related program) and MBA programs.
American Public University, Charles Town, West Virginia
Angelo State University, San Angelo, Texas
Arizona State University, Glendale, Arizona
Bellevue University, Bellevue, Nebraska
Colorado Technical University, Colorado Springs
Drexel University, Philadelphia, Pennsylvania
East Carolina University, Greenville, North Carolina
Eastern Kentucky University, Richmond, Kentucky
Long Island University, Riverhead, New York
Mississippi College, Clinton, Mississippi
National University, San Diego, California
Monmouth University, West Long Branch, New Jersey
Northeastern University, Boston, Massachusetts
Pace University, New York, New York
Penn State University, State College, Pennsylvania
Saint Joseph's University, Philadelphia, Pennsylvania
Southern New Hampshire University, Hooksett, New Hampshire
Thomas Edison State University, Trenton, New Jersey
Tiffin University, Tiffin, Ohio
Towson University, Towson, Maryland
Tulane University, New Orleans, Louisiana
UMass Lowell, Lowell, Massachusetts
University of Maryland, Adelphi, Maryland
Virginia Commonwealth University, Richmond, Virginia
Wilmington University, New Castle, Delaware
The DHS is eager to recruit recent grads, so graduates can expect plenty of job opportunities. The official website contains the following call for graduates.
Just completed college, graduate school or military service and looking for a great career? The Department of Homeland Security is hiring! DHS offers talented new professionals, flexible work schedules, student loan repayment and tuition reimbursement programs, and more in a generous benefits package.
Visit the DHS website for job postings.
Sources 
"Business Administration, Homeland Security Specialization, MBA." School of Business and Technology Management. Northcentral University, 2017. Web. 22 Apr. 2017. 
DHS.gov. U.S. Department of Homeland Security (DHS), 2017. Web. 22 Apr. 2017. 
"Federal Employees Earn 50% More Than The Private Workforce." The Huffington Post. TheHuffingtonPost.com, 21 Dec. 2015. Web. 22 Apr. 2017.
"Has the US Federal Workforce Really 'dramatically Increased'?" BBC News. BBC, 24 Jan. 2017. Web. 22 Apr. 2017.
"Pay & Leave, Salaries & Wages." OPM.gov. United States Office of Personnel Management, 2017. Web. 22 Apr. 2017.
Vilorio, Dennis. "Working for the Federal Government: Part 1 : Career Outlook." U.S. Bureau of Labor Statistics. U.S. Bureau of Labor Statistics, Sept. 2014. Web. 22 Apr. 2017.