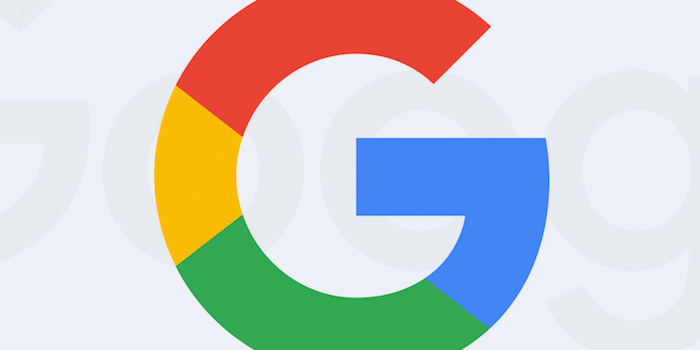 Can you imagine landing an internship at Google?
How about a paid internship at the Happiest Company in the World?
This is exactly what Google is offering—if you can get your foot in the door. Google receives thousands of applications for its internship program each year, with more than 40,000 for its summer 2013 program alone. At the time, the search giant had just 1,500 coveted slots available for the term. Google also receives a whopping 2 million job applications each year. Some estimates say 3 million, yet the company only hires somewhere between 5,000 and 8,000 people each year. Fortunately, Google does hire what many consider a respectable number of its interns. This means that as an intern, you're already in and you have proven that you have what it takes to work at Google. In the end, you won't be competing with millions of applicants who are willing to do anything to get their foot in the door. 
That said, the path to becoming a Google intern is beyond difficult—but it's not impossible. If you are willing to be a bit more flexible, among other things, you just might be able to increase your chances of securing a spot. First, Google doesn't hire summer interns. Students may apply for fall, winter or spring as well. Availability during these times may strengthen your application. Next, while opportunities for computer science and engineering students dominate, Google does hire interns in plenty of other areas. Just a few include finance, sales, marketing. Highlighting your desire to work in any of these areas is another big step in the right direction. 
Besides flexibility, Google looks for applicants with an entrepreneurial spirit. This quality could greatly increase your chances of standing out among thousands of applicants. Google prefers self-starters who can demonstrate that they are very active in pursuing their passions. Have you taken on a leadership role in a current or past position(s)? Have you attempted to get (or help get) a start-up off the ground? Do you have innovative ideas? Are you at ease working with people from the entry-level to executive? Are you working on any side projects right now? Are you a go-getter rather than just a student doing well in school? All of these attributes are important to Google because MBA interns are not hired to fetch coffee. They are expected to actively contribute to the company and make an impact. 
Finally, Google rewards persistence and positive developments, so if you applied and got turned down, dust yourself off and try again. Just make sure your resume includes any significant changes since your last attempt. Have you completed any new projects? Are you a member of a new organization? Has your GPA improved? Have you received any additional awards or other recognitions? Google will be looking for positive changes on your resume, so be sure to highlight them. And remember—don't give up. 
Continue reading to learn more about what Google looks for in an MBA intern. 
Google MBA Internship: Qualifications and Pay 
According to 25 Top MBA Summer Internships by Business Because, an MBA intern can expect to earn in the range of $500 to $2,000 a week working for a large corporation or bank. Companies like Google are reportedly generous and pay around $8,000 per month for an MBA intern—and it gets better. Once you're in, you will learn about business careers in the technology industry, you will enhance your skill set, and impact the world, says Google.
In addition to day-to-day work, students in this 11-12 week paid opportunity will participate in a "high-touch program focused on exposing them to many facets of Google's business, providing connection opportunities with Googlers and interns alike, and investing in their personal and professional learning and development." 
The following are minimum and preferred qualifications. Please note that this information was obtained directly from the Google Careers site. 
Minimum Qualifications (2016) 
Must be pursuing a full-time Master of Business Administration (MBA) program with an expected graduation date between December 2016 and June 2017.
Have authorization to work in the United States and/or Canada.
Be able to complete an 11-12 week program beginning in May or June 2016. 
Preferred Qualifications 
Strong interest in the Internet and Google's technology and business.
Demonstrate critical thinking skills and independent motivation.
Excellent project management, interpersonal and organizational skills, with the ability to drive and implement ideas in a changing environment.
Analytical skills and the ability to tackle highly strategic and difficult business problems.
Just a few summer 2016 MBA internship locations included Ann Arbor, MI; New York, NY; San Francisco, CA; San Bruno, CA; Mountain View, CA, and Sydney, Australia. Google MBA internships are available in many other U.S. locations and overseas as well. 
Applications for 2016 internships are now closed, so please check back with Google in October 2016 for the 2017 internship application. And good luck!
Sources 
Bort, Julie. "Google's Hiring May Have Slowed, but It's Still Adding Thousands of New Employees." Business Insider. Business Insider, Inc., 17 July 2015. Web. 09 Sept. 2016. 
Bort, Julie. "This Is What Google Looks for When Selecting Interns." Business Insider. Business Insider, Inc., 19 Apr. 2015. Web. 09 Sept. 2016.
Champagne, Christine. "How To Actually Land An Internship At Google And Turn It Into A Job." Co.Create. Fast Company & Inc., Mansueto Ventures, LLC., 07 June 2013. Web. 09 Sept. 2016. 
Google Careers. Google Inc., n.d. Web. 09 Sept. 2016.
Vella, Matt. "Inside Google's Recruiting Machine." Fortune. Time Inc., 23 Feb. 2012. Web. 09 Sept. 2016.