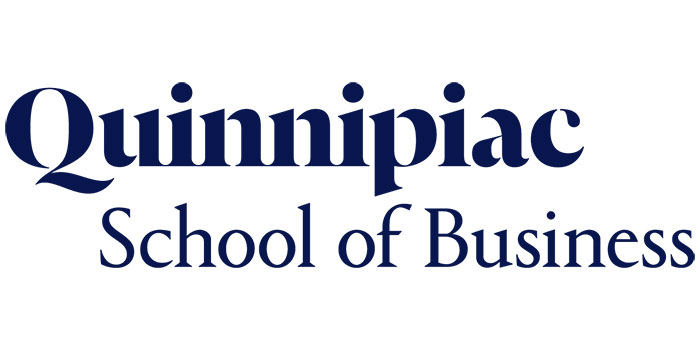 We recently spoke with Matthew L. O'Connor, PhD, Dean and Professor of Finance about the Quinnipiac University Online MBA Programs.  With a high ranking of #18 in 2019 ranking, Quinnipiac offers a rigorous program and well-vetted faculty to prospective MBA students.
Quinnipiac ranks #18 for private schools in our Online MBA Report 2018 rankings.  Congratulations!  In your opinion, what are the key reasons why Quinnipiac is so highly ranked?
There are many complementary reasons why our program receives the recognition that it does.  First, is the quality and commitment of our faculty. Approximately 98% of graduate business faculty hold doctoral or terminal degrees in business or a related field.  All of the faculty have real word industry experience so they expertly guide their students through the practical application of the lessons they are learning in the classroom.
We don't outsource any piece of the student's educational experience; our faculty, administrative staff and technology support are all part of the Quinnipiac community and are fully committed to student success. 97% of our graduate business faculty are employed full-time at Quinnipiac University and the same highly qualified faculty that teach on-campus teach online.
This commitment to excellence is validated with our AACSB Accreditation. The Association to Advance Collegiate Schools of Business International accredits approximately 30% of domestic business schools and 6% of international schools. Accreditation requires the business school to meet rigorous quality standards for teaching, faculty, student support, facilities and curriculum through detailed peer review.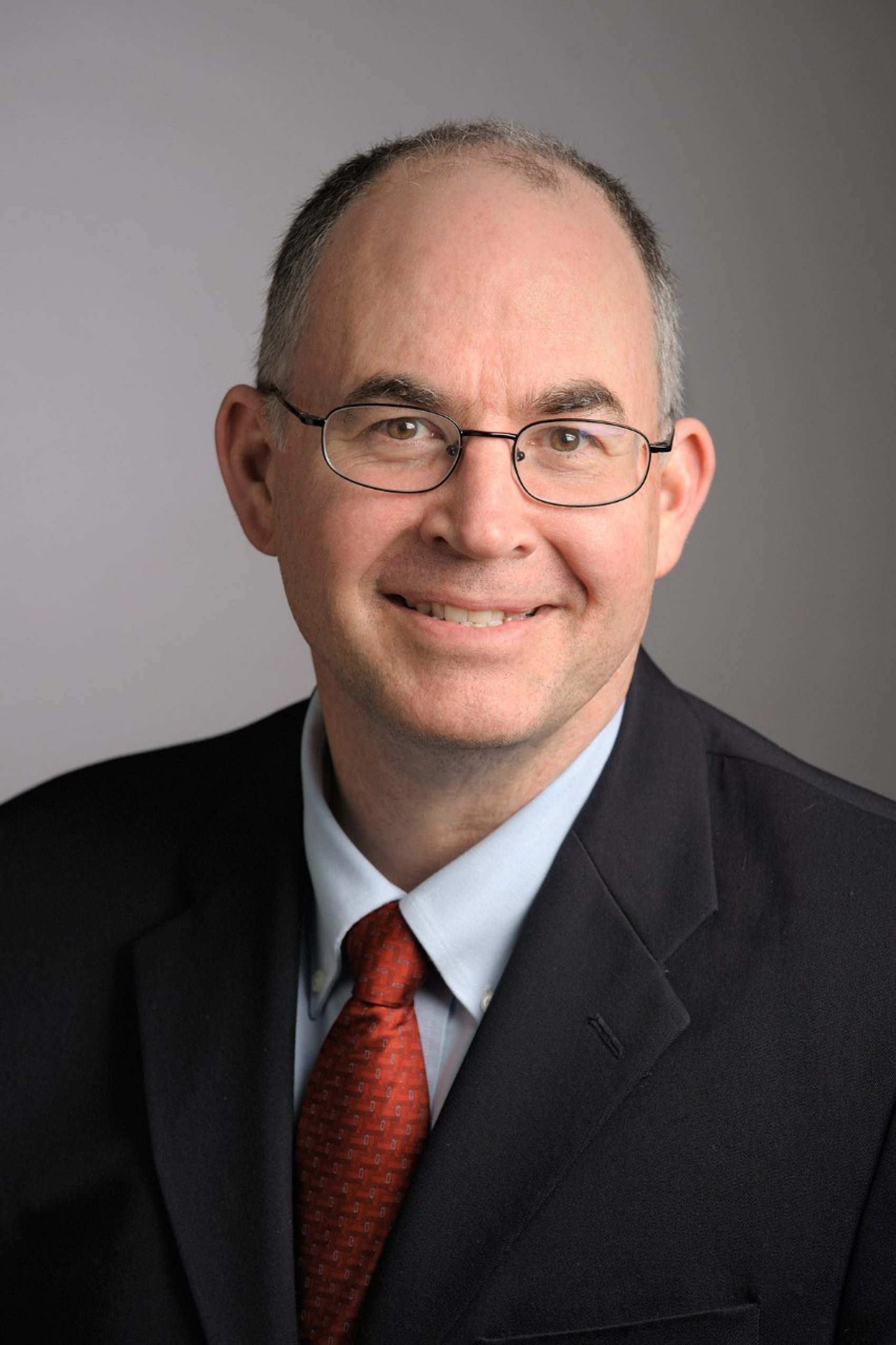 What type of student typically enrolls in your online MBA program? 
Our typical student is a highly motivated working professional, who possesses over five years of professional working experience.  These students sought a program that combines the flexibility of online learning with practical, real world application, delivered by world-class experts.   They remain QU students because they quickly find that they can take the knowledge gained in the classroom and immediately apply it into their particular business, helping them achieve both personal and organizational aspirations.
Tell us about your Study abroad program at University of Dublin and your international internships and business immersion opportunities.
Students can explore the global nature of business that is becoming both the norm and the future for next gen business leadership.  Students can experience this in a myriad of ways.  They may explore these opportunities virtually with relationships we have developed in India or China. 
Students may also participate in the travel study abroad program with the locations changing to areas that provide the best opportunity for immersion and learning.  Countries may include France, China, Germany, Hungary, or Turkey.  Students visit universities, participate in lectures, learn about international businesses and see interaction in the global workplace.
Do students work as a cohort or in another way?
Students have the opportunity to match their studies to their professional interests and design a flexible program that meets their professional aspirations with their schedule and work and personal commitments. Throughout their educational journey students work closely with other working professionals from a variety of industries and fields, which will provide a diverse perspective and practice working with cross-disciplinary teams.  This is a skill that is essential to success in today's global business environment.  With an emphasis on collaboration, decision making and teamwork, the Quinnipiac University School of Business MBA program helps prepare students to meet the demand for inspirational leaders and strategic decision makers by delivering an actionable business-skill set which is applicable and authentic.
How do students in the online MBA program interact with faculty? 
Students interact with faculty in a myriad of ways, leveraging the latest and most impactful technology.  Utilizing communication solutions like Zoom, Camtasia, and Articulate 360 along with internal video production capabilities gives our professors the ability to meet the student's needs in synchronous and asynchronous fashions.
With 4 tracks available (Traditional MBA, Health Care Management, Supply Chain Management and Finance)—which is most popular and why? 
Our Traditional MBA remains the most popular choice with 56% of our students electing to pursue a path that blends decision-making models, financial analysis and organizational behavior with techniques for successfully leading, influencing and managing others.  Students choose this option because our flexible curriculum allows them to tailor their MBA to meet professional goals. Students have the opportunity to choose from focused electives in CIS, finance, entrepreneurship, health administration, international business, management, marketing and strategy. 
Building upon the unique synergies between Quinnipiac University's expertise in healthcare and that sector, 27% of our students choose an MBA – Health Care Management Track.  This track combines the business and leadership skills of the MBA with advanced course work in health care policy, financial management, information systems and decision-making. This skillset prepares our graduates for jobs as practice managers and health care consultants, while opening the door to future leadership roles as a medical facility director, department administrator or hospital CFO.
Tell us about the career services and professional resources that are offered to online MBA degree candidates?
The same career service options available to the traditional on ground students are available to our online students.  Quinnipiac as an institution is committed to developing world-class professionals and supports that through a variety of events and workshops throughout the year.
3 annual career fairs 
Career boot camp
Backpack 2 Briefcase Series
Etiquette dinners
Target Leadership Symposium
Resume Review Blitz
Corporate information sessions
Daily on-campus recruiting
Alumni and professional "Lunch & Learns"
Mentor Program
Employer workplace visits
In-class speakers
Mock-interview days
Networking career days in New York City and beyond
Business alumni and industry leader networking days, where students learn about career paths and participate in panel discussions
The School of Business has made an additional commitment to the success of its graduates by committing resources for two full time career development professionals.  This allows each student the opportunity for one on one career development discussions.
Can you share a short example or highlight of faculty achievement in the program?
Professor Angela Mattie is a full time faculty member in the Department of Healthcare Management and Organizational Leadership, teaching primarily in the MBA Health Care Management Track.  Professor Mattie has a  J.D. from the University of Connecticut and MPH from Yale University.   She worked on Health Care Policy issues in Washington D.C., was a Robert Wood Johnson Health Policy Fellow, and has extensive executive level healthcare industry experience at the Connecticut Hospital Association, Anthem, and the Sisters of Providence Health System.  She currently serves on the Board of Directors of Saint Mary's Hospital in Waterbury, CT.
What companies typically recruit MBA's from your program?
We continue to maintain excellent relationships with companies that span the spectrum from Fortune 50 to technological startups.  This is due to the quality of student that we produce and the positive impact that they immediately have on their groups.  Some examples are:
Amphenol Corporation
Atlas Air Worldwide Holdings
Chemtura
CPS Financial Services
Deloitte
Design Development NYC
EY
The Hanover Group
HB Communications Inc.
KPMG
Merrill Lynch
Oppenheimer & Co.
PwC
Aflac
BGC Partners
Castlewood Select Funds
City of New Haven
Credit Suisse
Fidelity Investments
Foresters Financial Services
LifeCare
Middle Atlantic Products
MLB Advanced Media
Morgan Stanley
Northwestern Mutual
Pratt & Whitney
Prudential Financial
PVH Corp
Skybridge Capital
State Street Global Advisors
The Hartford
Travelers
Waddell and Reed
Computer Information Systems
21st Century Fox
Cantor Fitzgerald
Deloitte
Fidelity Investments
Kronos Inc.
NASA
Entrepreneurship
Blu Midnight Event Productions
Checkmate Creations
Cigna
Enterprise
Live Nation Entertainment
Pan Capital Holdings
International Business
Citigroup Inc
DraftKings
Lodestar Securities Corp.
Mindray DS North America
Phoenix Insurance
PwC
Management
Asics
Cross River Network
Monmouth Athletics Marketing
Nationwide Planning Associates
Sims Trading
Terex Corporation
Marketing/Biomedical
Astoria Active
Boston Red Sox
Carousel Industries
Fenway Sports Management
Indeed
Kidtivity
Millennium Integrated Marketing
New Britain Rock Cats Baseball
New Hampshire Fisher Cats 
Noble Property
PwC
Target
Unilever
What advice would you give a prospective candidate for your online MBA program? 
Be prepared to challenge yourself and create a new paradigm for excellence and raising the bar to what you can achieve.  You should be prepared to commit to an academically rigorous and challenging program that will have a long lasting positive impact upon your career.
Why should a prospective MBA candidate choose Quinnipiac?
As an online student, you are a member of Quinnipiac's uniquely supportive educational community, and have access to the same dedicated, full-time faculty who teach in the on-campus program.  You are a Quinnipiac student in all aspects of the program and how we work with and view you.  Your success is as important to us as any other student's, regardless of instructional delivery mode – we are committed to your success.
Quinnipiac's online MBA delivers the skills necessary to work across cultures and lead organizations of all natures, sizes and structures — without interrupting your busy work schedule and other personal commitments.
Our program teaches business fundamentals such as accounting, finance and marketing with an emphasis on interpersonal and professional skills, such as collaboration, effective communication, ethical reasoning, creative problem-solving and recognition of opportunity. The core curriculum pays special attention to all aspects of strategic decision-making — from how it affects finance to the best approaches in a global economy. In addition to specific tracks in finance, health care management and supply chain management, you have the option to choose your own electives across multiple business subject areas, enhancing a broad interdisciplinary perspective.
These are the kinds of differences you can expect from an online MBA that is ranked among the best in the nation by U.S. News & World Report, and offered by an AACSB-accredited business school.
Thanks to Matthew O'Connor for participating. For more interviews, check out our Online MBA Report Interview Series