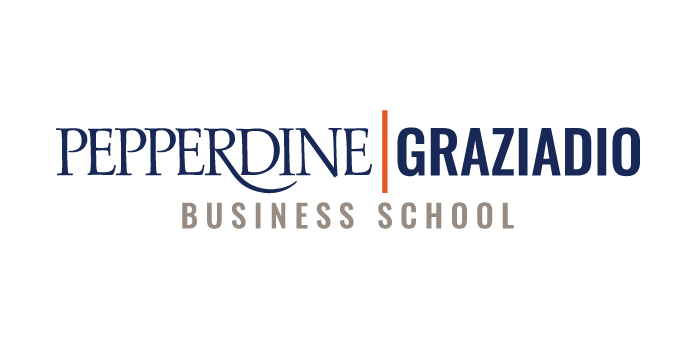 Online MBA Report recently spoke with Dr. Charla Griffy-Brown, Professor, Information Systems and Technology Management, about Pepperdine's highly ranked Online MBA program.  Ranked #10 nationally, and #2 in California, Pepperdine's program offers a small student to faculty ratio, as well as their innovative "REAL" philosophy.
What type of student typically enrolls in Pepperdine University's online MBA program?
The typical student in the Pepperdine Graziadio School of Business online MBA has approximately 5-10 years work experience and they come from all different industry verticals and from areas across the organization (operations, IT, management, analytics, marketing, accounting, finance, engineering, - you name it).  What they have in common is a curiosity, business experience, and the desire to be truly transformative in their impact on the world around them.  
Do students work in a cohort or other system for student engagement?
Our classes are 20-25 students so they are small.  Importantly, students and faculty work in teams throughout each trimester on different assignments, projects and presentations.  There is a great deal of flexibility and individual work but we feel that learning works well when it is also socially constructed and our instructional design reflects this.  Whether students are engaged in our real-time sessions with team work or asynchronously working with a business client, students learn from each other and their faculty member as well as business leaders.
How do students in the Pepperdine University online MBA program interact with faculty? 
Students interact with faculty on all "channels".  My students have my cell number.  So in addition to our weekly real-time session, we interact as we build presentations and recommendations together for our real-time clients using Google Suite, over LinkedIn with special learning constructs, email, and cell (phone or text).  My students regularly call and text me.  I really enjoy working with them in this personalized way.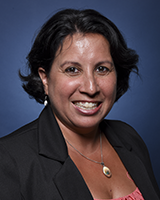 Pepperdine emphasizes "experience-driven learning" -- what is unique about the structure of your online MBA program? 
Our philosophy focuses on teaching that is Relational, Experiential, Applied, and Learner-focused -  (REAL).  In this regard, students work on real-time projects addressing real-business opportunities and challenges.  Across our online MBA program we emphasize client-based learning.   There are a variety of different client-based learning teaching methodologies used and all involve students interacting directly with business leaders to address a real-time business problem. All our online MBA students will experience our E2B (Education-to-business) program which has been highly recognized.  In this model, students work in teams to directly address a business problem outlined and presented by an executive in the specific areas students are studying.  Student teams then work with the businesses and make final recommendations to the executive team.  For example, students in our marketing classes will work with companies on a specific marketing issue and present recommendations for addressing these issues to their clients.  The same is true in information systems and other topics studied in our online MBA program.
Tell us about the career services and professional resources that are offered to online MBA degree candidates
All of our MBA students have access to our Career and Professional Development resources and when they graduate our alumni services.  Our Career and Professional Development provides hands-on guidance and career-building tools.
Can you share a short example or highlight of faculty achievement in the program?
The faculty at Pepperdine Graziadio are uniquely qualified academically as scholars and professionally working with businesses, serving on corporate boards, and consulting.  They not only have distinguished academic credentials but bring global business and leadership experience.  My colleagues regularly are recognized with best paper awards at conferences and last year there was one special congressional recognition for work done helping small and medium-sized businesses in Orange County become more prepared to identify, evaluate and mitigate cyber risk.  Importantly, in addition to well recognized scholarly and business achievements, all of my colleagues work tirelessly helping build stronger communities working directly with businesses and non-profit organizations.  This type of impact is difficult to calculate but extraordinarily significant.  Because of our unique faculty, students learn things they can immediately apply in business which is perhaps one of the greatest faculty achievements and learning outcomes possible in an MBA program.
What companies typically recruit MBAs from your program?
Our MBA students work for companies such as Amazon, Boeing, Sony Pictures, Bank of America, Disney, JPL NASA, Amgen, Kaiser, and many, many other Fortune 100 and Fortune 500 companies and organizations globally.  Importantly, many of our students become very successful entrepreneurs and develop their own companies.
What advice would you give a prospective candidate for your online MBA program?
I would advise all of our students to be curious, ask great questions, and make the most of their unique opportunity to get to know their faculty and fellow students.  Our online MBA program encourages interaction and the development of lifelong relationships.  I act as a mentor to many of my students, still meeting with them and connecting with them regularly, though they graduated years ago.  Pepperdine faculty enjoy teaching and we love helping our students succeed.
Why should a prospective MBA candidate choose Pepperdine University?
Pepperdine University has a unique, impactful, mission of transforming lives for service, purpose, and leadership.  The Pepperdine Graziadio School of Business focuses on equipping our students to be "best for the world" leaders capable of business innovation built on a solid and deep understanding of business practice as well as character and integrity.  In the dynamically changing world of the 21st century, we need these types of qualities and skills to address the grand challenges we face.  I would encourage prospective MBA candidates to choose Pepperdine's Online MBA program and help address these grand challenges.  In addition, I would encourage prospective MBA candidates to choose Pepperdine Graziadio Business School's Online MBA program because they will meet and work with an extraordinary group of faculty and students who share this mission.
Thanks to Dr. Charla Griffy-Brown for participating. For more interviews, check out our Online MBA Report Interview Series