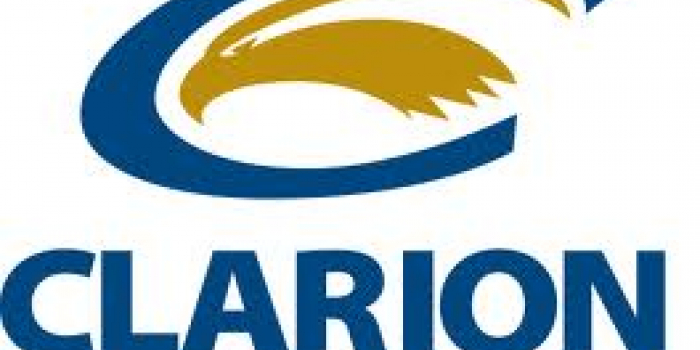 The major objective of the online MBA at Clarion University is to provide a core of knowledge of various theories, techniques, and practices relating to business administration and problem solving. In addition, candidates for the degree have an opportunity for in-depth study in their areas of interest.
Juanice Vega, Assistant to the Dean of the College of Business Administration & Information Sciences talked with us about the online MBA at Clarion University.
What type of student typically enrolls in your online MBA program? 
The typical student enrolled in the Clarion University online MBA program is a working professional seeking an MBA in order to advance their career.
Are students required to spend time on campus?
Students are not required to spend any time on-campus.  The entire program is offered 100% online.
How do students in the online MBA program interact with faculty? 
Each student has a faculty advisor to help them navigate through the degree program.  They interact with professors through phone, email, online chat forums, and other virtual methods.
What is unique about the structure of your online MBA program? 
The Clarion University online MBA has AACSB International accreditation which represents the highest standard of achievement for business schools, worldwide.  Because Clarion University is a public university, we offer a cost effective way to earn an MBA degree.  Our program was ranked by Geteducated.com as a Top 30 Best Buy.  Also, if your undergraduate GPA was a 3.25 or higher, we are prepared to waive the GMAT requirement. 
Do you offer career services and professional resources to online MBA degree candidates?
The Center for Career and Professional Development staff is directly involved with the online MBA program from orientation to graduation and beyond.  Our staff can meet with students in person, by telephone, or virtually.   We help with resume reviews, mock interviews, searching for opportunities and connecting with employers.  We also support a robust online career management system that provides a career calendar, information on career events and job fairs and many other online resources.
What advice would you give a prospective candidate for your online MBA program? 
As an AACSB International accredited online MBA program, our MBA has value to you as well as to your future employer.  With this high level of accreditation comes the rigor of a top tier MBA program. 
Check out more interviews at Online MBA Report's Interview Series.