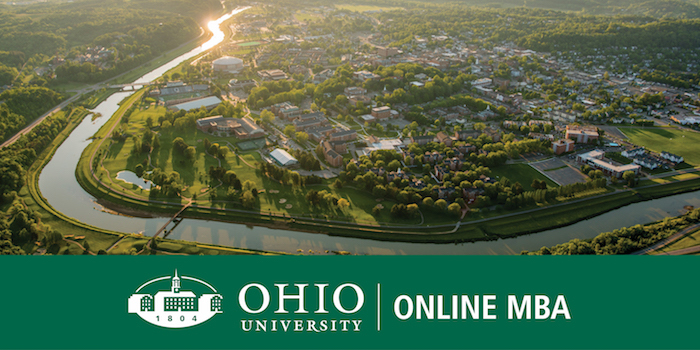 William A. Young II, Ph.D. is the Director of the Online MBA and MBA Programs and O'Bleness Associate Professor of Business Analytics in Department of Analytics and Information Systems at Ohio University.  OU is ranked in our 2019 reports as 10th in the Midwest, and 49th in the nation, Ohio University offers an Online MBA program with a wide range of concentration options, and has recently added additional concentrations, as of fall 2018.
What type of student typically enrolls in Ohio U's online MBA program? 
It is difficult to define a typical student that enrolls into Ohio University's online MBA program. Our students come from various ethnicities, and certainly various ages and professional backgrounds. For example, our currently enrolled students come from almost all of our 50 states. From an admissions standpoint, we require a minimum of two years of working experience. However, I am happy to say that our current average is slightly over eight years. From a professional working experience position, we typically enroll students who are in their mid-twenties and even students in their later fifties, which makes our "classroom" discussions very interesting given the cumulative years of experience that our students have. Since we offer a wide variety of specialized concentrations, our students hold a wide variety of professional positions from many different industries including military personal. 
Do students work as a cohort or in another way?
Ohio University first launched our online MBA program in the fall of the 2012. Since our start, we have welcomed new cohorts of students and these cohorts start in the fall, spring, and summer semesters. Students come into the program as a cohort and they complete the program as a cohort. However, given the concentrations students can choose form, there are short periods of time in which students are grouped together with other students form other cohorts.
Ohio University offers a wide range of concentrations—which ones are most popular and/or unique?
Ohio University's online MBA currently offers eight concentrations. These concentrations include Accounting, Business Analytics, Executive Management, Health Care, Finance, Operations and Supply Chain Management, Strategic Selling and Sales Leadership, and Business Venturing and Entrepreneurship. Our most popular concentration is our Executive Management specialization. In this concentration, we have aspiring students preparing for the "c-suite" and as well as well-established "c-suite" executives. Our next most popular concentration is Business Analytics. This relatively new concentration has been very successful given the national demand of organizations needing mid-level managers that possess a working knowledge of analytics in the workplace. Our third most popular concentration is our Health Care offering followed by our Finance offering. Our other concentrations have only been offered since the fall of 2018. Given that these concentrations are so new, it is hard to say how much these programs will grow over the next several years. 
How do students in the online MBA program interact with faculty? 
In our program, we require our faculty to hold at least two synchronous online sessions each week while students are taking course from our faculty. These online sessions are held once during the workweek and once during the weekend. Based on the technology we use, students can use chat via text, communicate via microphones, video an instructors' shared desktop environment, and even patriciate in interactive polls. We understand that our students have many roles and responsibilities beyond their current academic responsibilities. Given that understanding, we make decisions that directly relate to our students' success. For example, even if a student is not available to attend a synchronous session online, we will send out recordings along with a table of contents of that recording so students can more conveniently access certain parts of the recording that they desire to watch. In addition to the aforementioned technology that we use online, students also use email to contact our faculty and have even known to call our faculty directly. Another outlet in which are students interact with faculty is our residential experience called the Leadership Development program. During these events, students are able to network with other students in the program, and our faculty and staff body.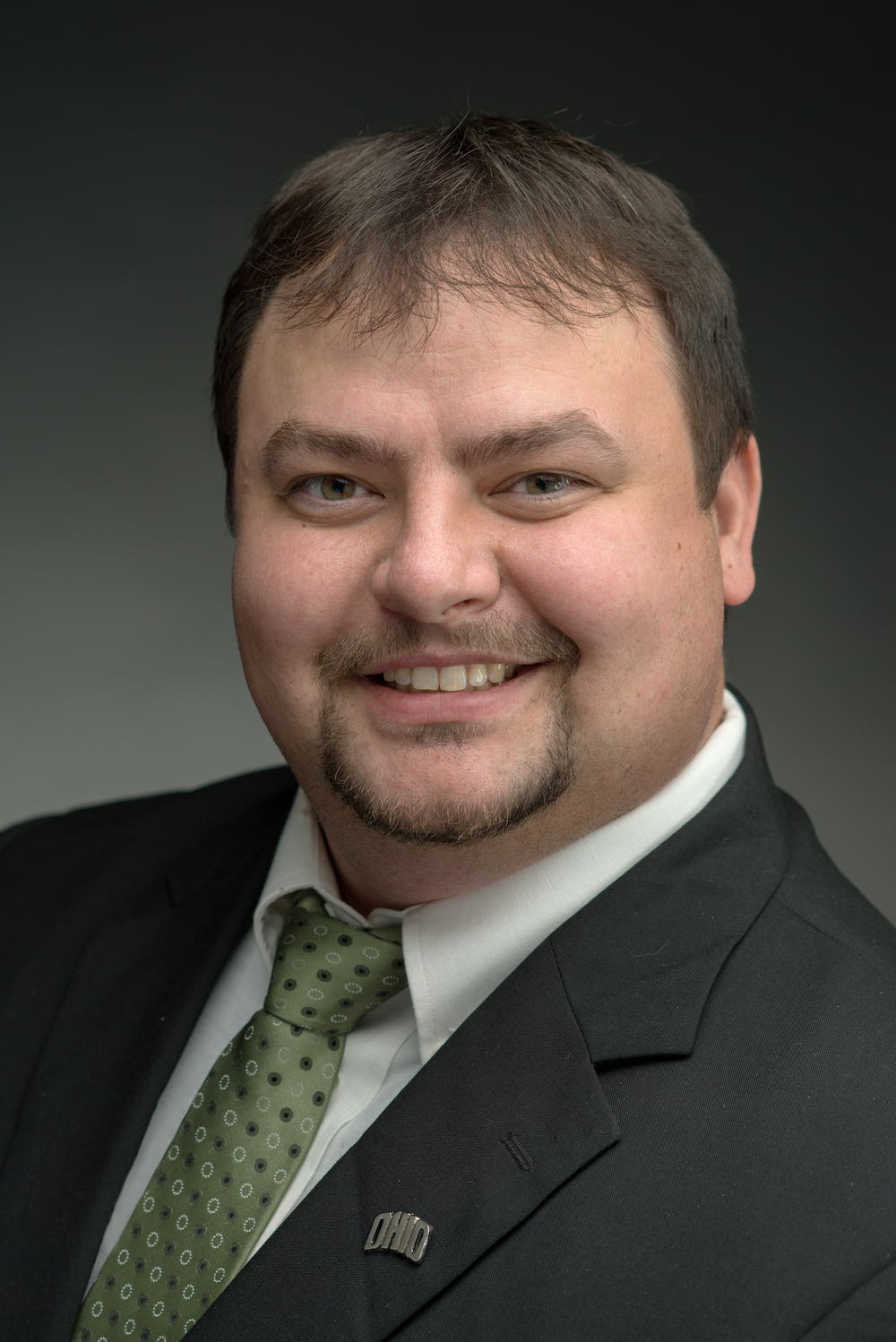 OU teaches not only the "basics" but also emphasizes creative skills such as critical thinking, innovation and more. How are these skills taught?
We feel that these skills are quintessential in today's working environment because of the value they create. Perhaps one of the biggest emphases of our program is to create creative problem solvers both from a qualitative and quantitative perspective. From this standpoint, we have an applied focus in every course that we offer. From a quantitative standpoint, we rely on technology that is commonly featured in the workplace today. For these types of courses, students follow an instructor in a systematic manner in solving real-world problems. Once they have completed several in this manner, they attempt to solve problems on their own. During our online sessions we then provide assistance if students have questions. We are confident that our approach is useful because it starts by building the confidence of the students that they can solve complicated problems through quantitative methods and then ends where our students are able to solve complicated problems on their own. Developing our students' critical thinking skills is not limited to our quantitative courses. This type of skill is also enhanced in non-quantitative course that are more experiential in nature. Students develop critical thinking skills by being presented with challenging scenarios in business today and by requiring students to interact with one another.
What is unique about the structure of your online MBA program? 
A student can complete our program in as few as six semesters. In a given semester, students take two courses. In fact, students will take a single course in the first seven weeks of a semester and then take another course within the same semester during the last seven weeks of a semester. When we launched our program, this strategy was a bit uncustomary, however; the feedback that we received from our alumni clearly suggested that this was a preferred approach. Thus, we have continued to operate in this manner ever since our first semester in 2012. The biggest benefit of this strategy is simple. Students do not have competing deadlines from instructors and they can focus on one course calendar and one topic at a time. The other unique structure of our online program is our residential requirement. Since building community is a vital role of an online programs success, we felt strongly about requiring our students to visit our campus at least once during their studies. Thus, students are required to come to at least one multi-day workshop on our main campus in Athens, Ohio based campus. We are thrilled to work with Ohio University's Robert D. Walter Center for Strategic Development for this multi-day event. Workshops are structured in a way that students can collaborate, learn from other's experience, and establish professional networks that can benefit their personal careers. Topics range from personal leadership development, to specific events related to our students' specialized concentration.
https://onlinemasters.ohio.edu/masters-business-administration/
Tell us about the career services and professional resources that are offered to online MBA degree candidates?
Over the last few years, Ohio University's College of Business has invested heavily in developing and extending the amount of services we can provide to our students through our Career Management department. Our graduate students have access to our dedicated team of professionals that can assist our students in when they need career services. As noted previously, we offer a multi-day workshop held by the Robert D. Walter Center for Strategic Development. This center assists in developing our students professionally. For example, during our events, students take assessments that help them understand their leadership characteristics, and they learn strategies that help lead others. In addition to leadership skill-development, our students focus on communicating professional.
Can you share a short example or highlight of faculty achievement in the program?
From a director's point of view, I am blessed that our online MBA program has a tremendous amount of support by our college's leadership. Given this support, I work with a team of wonderful staff members who work tirelessly to ensure our program's success. In addition, I work with many faculty members that have established or are in the process of establishing themselves as outstanding faculty members. The faculty members who team in our online MBA program have won many awards. These awards include both graduate and undergraduate teaching awards, as well as research and service awards. In addition to these college-wide awards, our faculty have been awarded various fellowships as well as named professorship awards, which are both considered very prestigious honors within and outside of our college. Some of these fellowships and professorships include the following. It should be noted, that the following list is not complete and that it reflects a sample of the most recent awards given to faculty that have recently taught courses in the online MBA program.
Charles M. Copeland Fellow (i.e. Travis Davidson and Bill Young)
Robert H. Freeman Professorship (i.e. Ashley Metcalf and Gabe Giordano)
JP Morgan Chase Professorship (i.e. Sinan Gokkaya)
Leona Hughes Professorship (i.e. Travis Davidson)
O'Bleness Professorship (i.e. Nick Panagopoulous and Bill Young)
Ohio University's University Professor Award (i.e. Rachida Aissaoui)
College of Business Service Award (i.e. Ashly Metcalf)
College of Business Graduate Teaching Award (i.e. Sinan Gokkaya, Bill Young, Marco Habermann)
College of Business Research Award (i.e. Sinan Gokkaya, Bill Young, Marco Habermann, and Travis Davidson)
College of Business's Instructor Award (i.e. Tom Marchese and Adam Moyer)
What companies typically recruit MBAs from your program?
Given the diversity of our students in terms of location, we have students that are recruited from our programs all over the United States. However, some of the more regional companies that recruit our students include, Nationwide, Progressive, JP Morgan Chase, US Bank, Key Bank, PNC Bank, Accenture, Deloitte, Cardinal Health, General Electric, and Good Year.
What advice would you give a prospective candidate for your online MBA program? 
Everyone associated with our online MBA program is extremely proud of what we have accomplished. When I speak to prospective students, I realize that there are many choices on the market today. I encourage students to look for programs that are accredited by the Association to Advance Collegiate Schools of Business (AACSB), which is highest recognized accreditation that a business school can achieve. Ohio University's has both AACSB accreditation as well as accreditation from the Higher Learning Commission (HLC). Simply put, these accreditation bodies enforce that schools have a high standard of curriculum and a high standard of the faculty who teach and develop curriculum. Based on this recommendation, I then tell students to review the cost of the programs that they are searching. This usually results in students finding out that we provide a high quality program at a modest and reasonable cost. In fact, US News and World Report rank our program as the third Best MBA Value and among the Best Online MBA Programs in 2018. In addition, we were ranked 15th best online MBA program by Poets and Quants in 2018. I then tell students to ensure that their courses are being taught by subject matter experts with either terminal degrees or practitioners who excel in today's workforce. In our program, 80% of our faculty holds terminal degrees while the other 20% are working professionals who meet AACSB standards. It is very important for students to verify who their instructors will be because sometimes schools will allow graduate assistants who may have just completed a particular course to be their primary contact point. In other words, they may never talk with the terminal degree-holding faculty who is managing the graduate assistant teaching your class. That is not the case at Ohio University. Finally, in my opinion, choosing a program comes down to the flexibility that the program provides as well as offering specializations that will help students achieve their professional goals.
From an admissions standpoint, we like students who have prior success in quantitative courses, personal statements that are honest, well-written, show career progression, and a statement that explains why you would like to obtain an MBA from Ohio University. Finally, we like to see cover letters from your current superior.
Perhaps one of the most frequent questions I receive from prospective students includes what to do if their transcript shows less than ideal grades in their prior course work. I would say that it is rarely one single thing that would cause use to deny an applicant of achieving an MBA from Ohio University. Given that, I would recommend that the applicant be honest and explain their shortcomings and potential lack of success. We realize that an undergraduate transcript might not be the best proxy for a student's ability to complete a graduate program now, but if applicants do not address the reasons why they might have had some shortcomings in previous courses, then we are less likely to accept their application. I would also suggest that if an applicant's transcripts show low performance in quantitative course, we do have options that will prepare you for our MBA coursework.
Why should a prospective MBA candidate choose Ohio University?
Our students tell us that they choose our program because we are one of the lowest cost offerings for an online MBA program that is AACSB accredited. In addition, our students select our program because they like the variety of our concentrations offerings, as well as the fact that students only take one course at a time. Finally, I would suggest that this is not necessarily a factor when students select our program, but I can tell you students rave about the quality of our staff and faculty once they exit our program. Simply put, we have an outstanding group of people participating in this program, and as the director, I could not be happier with the people that surround me.
Thanks to William A. Young II for participating. For more interviews, check out our Online MBA Report Interview Series.