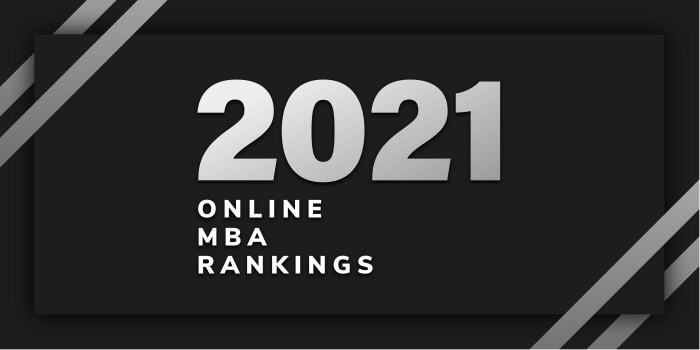 Our 2021 ranking of the Top Online MBA Programs in Utah. For an explanation of ranking criteria, click here.
Top Online MBA Programs in Utah - 2021 Rankings

| Ranking | School | City |
| --- | --- | --- |
| 1 | University of Utah | Salt Lake City |
| 2 | Southern Utah University | Cedar City |
1. University of Utah, Salt Lake City, Utah

Founded in 1850, University of Utah (The U) is the oldest state university west of the Missouri River. When it opened in November 1850 as the University of Deseret, the school's first term was designated "men only." Today, nearly half of the students at University of Utah are women.
With a student population of over 31,000 students, The U is one of the largest universities in the state. The school offers hundreds of programs in 17 colleges and schools and nearly 100 departments. The David Eccles School of Business offers an online MBA (Eccles MBAO) that takes 24 months to complete. Consisting of 48 credit hours, the program allows students to take two courses at a time held in five and 10-week blocks.
Eccles MBAO classes are available 24/7 and "provide a dynamic, highly interactive learning experience," says the school. Course highlights include Business Ethics, Business Technology, Data Analysis, Global Business, Data Analysis, Managing & Leading Organizations, and Project Management. "On-demand lectures with in-depth discussions between team members and faculty using high-end web conferencing means "class is "whenever and wherever" students want it to be.
Students also have the opportunity to interact with faculty and other students in a weekly live web-conferencing session, as well as during one three-day on-campus residency. Online forums and multimedia are also utilized in this AACSB-accredited program and students can select a mixture of online and on-campus classes at any time, if desired.
Graduates of the Eccles MBAO report a 34% salary increase by graduation and on average, 56% of students are promoted while in the program.
2. Southern Utah University, Cedar City, Utah

Founded in 1897, Southern Utah University (SUU) leads the State University System in enrollment growth. Despite the pandemic, SUU grew by 12.1% between fall 2019 and fall 2020. The school serves 12,582 students, which is the largest number in the university's history.
SUU offers more than 140 majors, minors, certificates, and graduate degrees in seven colleges and schools. The Dixie L. Leavitt School of Business offers an AACSB-accredited MBA program that can be completed online. Specializations include General Business, Finance, Leadership, and Marketing. Programs require 33 credit hours or study and can be completed in as few as 12 months.
SUU business students can self-select each semester to take anywhere from one to four courses, and opt to take summer courses or summers off. The Dixie Online MBA has a 96.5% job placement rate. SUU Dixie Online MBA graduates go on to a range of different roles in large, multinational corporations, and small business and start-ups. Many go on to start their own companies and firms.