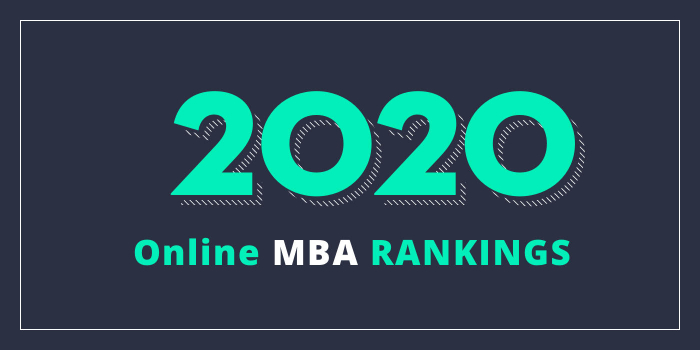 Our 2020 rankings of the Top Online MBA Programs in New York. For an explanation of ranking criteria, click here.
Top New York Online MBA Programs - 2020 Rankings

| Ranking | School | City |
| --- | --- | --- |
| 1 | Syracuse University | Syracuse |
| 2 | SUNY Oswego | Oswego |
| 3 | Rochester Institute of Technology | Rochester |
1. Syracuse University, Syracuse, New York

Founded in 1870, Syracuse University is a private, coeducational, research institution located in the heart of Central New York. Additional centers are located in New York City, Washington D.C., and Los Angeles, and study abroad programs are available in 60 countries throughout the world. Students can choose from more than 200 majors, 100 minors, and 200 advanced degree programs across Syracuse's 13 academic units.
In addition to offering a large number of degree and study abroad programs, Syracuse University has more than 30 research centers and institutes spanning disciplines from performance, design, fine arts, and humanities to information, health, social sciences, and STEM (Science, Technology, Engineering, and Mathematics) fields.
The Martin J. Whitman School of Management at Syracuse University offers a 54 credit hour online MBA known as MBA@Syracuse. The program consists of 36 credits of core business courses, 15 credits of specialization-focused electives, and three credits of U.S. and global residencies. Students may choose from six optional specializations including Accounting, Business Analytics, Entrepreneurship, Finance, Marketing Management, or Supply Chain Management.
This AACSB-accredited program combines "live online classes led by Syracuse University faculty, self-paced coursework, and hands-on learning through domestic and international residencies," says the school. While coursework for the MBA program may be completed entirely online, all students will participate in "three day-long residencies in cities around the world." The school says that these hands-on experiences are structured like businesses conferences.
Students will listen to local speakers who host "relevant discussions and interactive panels," meet with classmates for socializing, and engage with professor's fact-to-face for workshops and networking. For 2019, residencies take place in Hong Kong and Syracuse. Last year, students traveled to Dublin, Ireland to study "the industry-leading innovation" taking place there.
The MBA@Syracuse, including residencies, can be completed in as few as two years.
2. SUNY Oswego, Oswego, New York

Founded in 1861, State University of New York Oswego (SUNY Oswego) is one of 13 university colleges in the SUNY system. With more than 8,000 students enrolled and more than 81,000, the school offers more than 110 undergraduate majors, minors and graduate programs in four schools.
The School of Business at SUNY Oswego offers a customizable MBA program that can be completed entirely online. Available through the School of Business, the program consists of 36-57 credit hours, including 36 graduate credit hours of core, and elective and elective study, which builds upon a 21-credit-hour foundation of accepted management skills, concepts and principles. The online MBA is "intended to be equally applicable to private, public and governmental sectors of management," says the school.
Students can also earn a Public Accounting MBA that has online course options, a Health Services Administration MBA that can be completed online or an advanced Certificate in Nursing Home Administration offered 100% online.
SUNY Oswego's online MBA programs run year-round, including offerings in winter and summer, enabling accelerated degree completion. The AACSB-accredited program can be completed in just two years.
3. Rochester Institute of Technology, Rochester, New York

Rochester Institute of Technology (RIT) "was born of an unlikely institutional marriage of an influential cultural association, the Rochester Athenaeum, founded in 1829, and a technical training school, the Mechanics Institute, founded in 1885," says the school. "The institute adopted the name Rochester Institute of Technology in 1944 and awarded its first bachelor of science degree in 1955."
Today, the school serves nearly 19,000 students across nine colleges and two degree-granting units. RIT also has partnerships on nearly every continent and overseas campuses located in China, Croatia, Dubai, and Kosovo.
The Saunders School of Business at Rochester Institute of Technology offers an interdisciplinary, accelerated Online Executive MBA (EMBA) that requires just one three-day on-campus orientation. The program offers foundational courses such as Leadership, Accounting and Finance, as well as "distinctive" courses such as Product Commercialization and Technology Management. Classes are delivered via weekly synchronous sessions, "offering high-quality video and audio functionality for optimal interaction."
Other program highlights include a curriculum that is identical to the on-campus program, with many of the same faculty teaching both formats, a required International Immersion Experience (airfare and lodging is are provided by the program), and the Capstone Consulting Program where students serve as consultants to actual businesses.
Note that the RIT Saunders Online EMBA offers two starts each year (late August and January). Because it is a cohort-based program, "all students enter the program at the same time, take the same classes, and move through the program with their initial cohort," explains the school. "Some courses will be taken with another cohort (i.e., dual-cohort) and students are assigned to teams at the start of the program and will remain with their team for the duration of the program."
The RIT Saunders Online EMBA delivers 49 credit hours of study in just 17 months (four semesters) and it is AACSB-accredited.