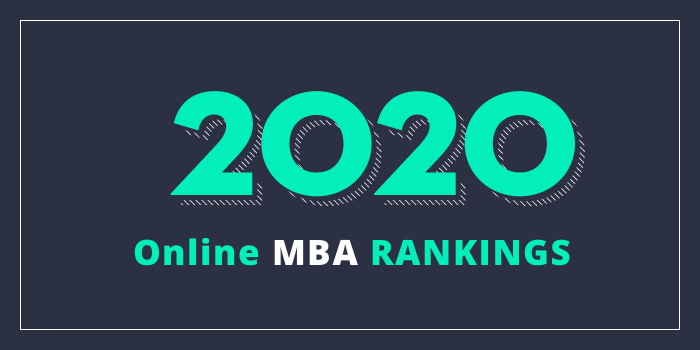 Our 2020 rankings of the Top Online MBA Programs in California. For an explanation of ranking criteria, click here.
Top 5 California Online MBA Programs - 2020 Rankings

| Ranking | School | City |
| --- | --- | --- |
| 1 | University of Southern California | Los Angeles |
| 2 | Pepperdine University | Malibu |
| 3 | California State University | San Bernardino |
| 4 | University of California Davis | Davis |
| 5 | Santa Clara University | Multiple |
1. University of Southern California, Los Angeles, California

With 48,500 students and a distinguished faculty of 4,000 innovative scholars, researchers, teachers and mentors, University of Southern California (USC) is one of the world's largest private research universities. The school is also one of the most competitive, admitting just 13% of 64,000 applicant's.
University of Southern California houses Marshall School of Business. Founded in 1920 as the USC College of Commerce and Business Administration, USC Marshall is the oldest AACSB-accredited school of business in Southern California. The online MBA program here "weaves the fundamental topics of business education – marketing, finance, entrepreneurship, and others – into hands-on exercises and real-world discussions," says the school.
Students will complete the program via multiple delivery methods including interactive games, virtual learning exercises, group video conferences and class sessions led by instructors, and one-on-one faculty discussions via webcam. Video content and presentations produced at the USC Marshall dedicated studio are also highlighted, as well as case studies and dramatizations of real-world business scenarios, and collaborative video activities and assessments.
2. Pepperdine University, Malibu, California
Pepperdine University is a Christian University founded by entrepreneur George Pepperdine in South Los Angeles in 1937. The school expanded to Malibu in 1972, and now serves 8,000 full-time and part-time students, with a full-time faculty of more than 300 professors and scholars. The school has five separate graduate and undergraduate schools offering 73 degree programs.
Founded in 1969, the Graziadio School of Business and Management offers online degree programs across six California campuses, including Malibu and Silicon Beach. The online MBA program here focuses on building "essential business knowledge in areas such as finance, marketing, accounting, economics, quantitative analysis, law, human behavior, information systems, strategy, management, and leadership," says the school. Students in this AACSB-accredited program will build "business intelligence" as they "examine business from a global perspective and address the impact of globalization, competition, technological innovation, and ethics in the workplace."
Students in this 52 credit hour program will "do more than read case studies about top brands, such as Disney, Starbucks, and Warner Bros." Students "will actually work" with top executives on" live consulting projects" to "solve real-time challenges."
Other program highlights include the Personal and Leadership Development Workshop residency, which takes place at the schools' coastal Malibu campus, Global Business Intensives, which cover relevant topics such as international economics, culture, marketing, finance, and business law, and five in-demand concentration options including Digital Innovation and Information Systems, Finance, General Management, Leadership and Managing Organizational Change, and Marketing. An optional international residency that allows students to explore global issues and work with international experts to understand foreign markets is also available.
Graziadio Online MBA students can complete the program, with a concentration, in as few as 24 months.
3. California State University-San Bernardino, San Bernardino, California

California State University-San Bernardino (CSUSB) was born on April 29, 1960, when legislation was enacted to found San Bernardino-Riverside State College. The original three-building campus welcomed its first 293 students in 1965 and celebrated its first graduating class of 59 students in 1967.
Today, as a member of the 23-campus California State University System, CSUSB serves nearly 20,000 students enrolled in more than 70 undergraduate degrees, graduate degrees and certificates offered in five academic colleges.
The Jack H. Brown College of Business (JHBC) and Public Administration offers a 12-course, 48 quarter-unit MBA program that may be completed entirely online. Courses are taught in five-week sessions and students typically dedicate 20-25 hours of study time per course. Students can expect to take courses such as Advanced Managerial Communication, Corporate Strategy in a Global Economy, Information Systems & Technology, Entrepreneurship and New Ventures, Data Driven Decision Making and Project Management.
All CSUSB MBA programs include a Boot Camp (0-units) to help students prepare for subsequent classes, two 'foundation classes' (8-units) to develop problem-solving and communication skills, seven 'essential' classes (28-units) to develop specific business knowledge and skills, and two 'culminating' classes (4-units) to apply knowledge and prepare students for subsequent career aspirations. Two elective courses (8 units) are also part of the program. Boot Camp modules cover accounting, finance, information management, marketing, and supply chain management.
The online CSUSB MBA program has an open enrollment process and it is AACSB-accredited. Students can expect to complete the program in just 18 months.
4. University of California Davis, Davis, California

University of California Davis (UC Davis) opened in 1908 as the University Farm—the research and science-based instruction extension of UC Berkeley. Today, the school is one of the nation's top 10 public universities and is the largest in area of the 10 campuses in the UC system and the third largest in student population. The almost 40,000 students who attend UC Davis pursue more than 200 undergraduate majors and graduate programs, as well as professional programs in law, business management, medicine, and engineering. Programs are offered across eleven colleges and schools.
The UC Davis Graduate School of Management offers an online MBA program known as "[email protected]." The school says the program offers "first-of-its-kind access to a nationally ranked University of California management school."
The "centerpiece" of the online experience is the live online classes, where students will participate in "spirited, face-to-face conversations" with peers and the school's "world-class faculty" on a "state-of-the-art technology platform."
The program requires 72 units with core courses that provide a foundation in the functional areas of business, such as accounting, economics, finance, marketing and strategy. Electives allow students to expand or narrow their interests. Course highlights include Markets and the Firm, The Individual and Group Dynamics, Negotiation in Organizations, Data Analysis for Managers, Management of Innovation, Digital Marketing, and New and Small Business Ventures.
Students may participate in a series of In-Person Residentials, where they will have the opportunity to join classmates, professors and business leaders for multiday, in-person experiences. "Planned for Silicon Valley, Davis and Napa Valley," these residentials allow students to network and sharpen their skills.
5. Santa Clara University, El Camino Real, Santa Clara, California

Established in 1851 and located in Silicon Valley, Santa Clara University (SCU) is a Jesuit university that serves 9,015 students enrolled in 50 majors, minors, and programs across six schools and colleges. Leavey School of Business (LSB) at SCU houses the MBA program, which has on campus and online options.
Designed to help students become "Silicon Valley Professionals (SVPs)," this AACSB-accredited program highlights a curriculum based in "innovation and responsibility," says the school. Sample courses include Doing Business in Silicon Valley, Leading People and Organizations, Ethics for Managers, Strategy, Analysis, Design, and Management of Enterprise Platforms, and Marketing is Everything. The program also highlights 28 units of free electives that allow students to focus in one or more areas.
The Leavey Online MBA requires two on-campus intensives, where students will meet their peers and experience Santa Clara University in person. These are the only two campus requirements. Otherwise, online students will take courses whenever and wherever, but they will learn from the same professors who teach the on-campus program. The program may be completed in as few as two years.