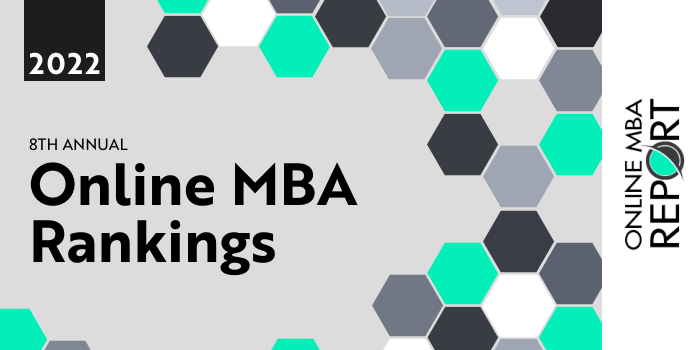 Our 2022 ranking of the Top Online MBA Program in Kentucky. For an explanation of ranking criteria, click here.
Top Online MBA Programs in Kentucky - 2022 College Rankings

| Ranking | School | City |
| --- | --- | --- |
| 1 | Morehead State University | Morehead |
| 2 | Northern Kentucky University | Highland Heights |
1. Morehead State University, Morehead, Kentucky

Morehead State University (MSU) houses the Elmer R. Smith College of Business and Technology, home to School of Business and the School of Engineering and Computer Science. The MSU Elmer School of Business Administration (SBA) has a 30 credit hour General MBA Program that can be completed 100% online. This AACSB-accredited program has a Health Systems Management (HSM) Track and a Health Systems Management Certificate for students who are interested in a career in business and health care. The HSM Track requires 36 credit hours of study, including 12 in HSM, and the HSM Certificate requires 12 total credit hours.
Students in the HSM Track and Certificate Program will take required courses such as Healthcare Leadership and Ethics and Health IT and Clinical Transformation. Elective examples for both options include Trends in the Healthcare Industry, Directed Research in Health Systems Management, Healthcare Public Policy, Health Economics, and Community Partner Clinical Placements.
The MBA Core is the same for all programs—21 credit hours including Accounting Analysis for Decision Making, Managing Information Technology, Managerial Economics, Financial Management, Marketing Administration, Leadership and Ethics, and Business Policies and Procedures. Students in General MBA can focus their studies through nine required elective credits. Course examples include Innovation, Technology and Organizational Change, Financial Services Marketing, Investment Management, Global Information Systems, Business Cycles and Economic Forecasting, and Emerging Issues in Management Accounting. 
Graduates of the MBA Programs at Morehead State University are prepared for careers in areas such as Accounting, Management, Health Care, Finance, and Marketing, among others.
Morehead State University was founded in 1887 as Morehead Normal School—a private, church-supported institution. MSU serves more than 9,300 students from 110 Kentucky counties, 46 states, and 18 countries. Morehead State University offers more than 230 degree programs and professional preparations across four colleges: Caudill College of Arts, Humanities and Social Sciences; Ernst & Sara Lane Volgenau College of Education; College of Science; and Elmer R. Smith College of Business and Technology.
2. Northern Kentucky University, Highland Heights, Kentucky

Northern Kentucky University (NKU) is home to the Haile College of Business, which serves more than 2,700 students enrolled in more than a dozen degree programs at the undergraduate and graduate levels. Among the Colleges programs is an AACSB-accredited Online MBA that can be completed in as few as 12 months.
Consisting of 33 credit hours, courses for the program are delivered in five-week sessions allowing for flexible scheduling. Students can choose two 12 credit hour concentrations or one of the two concentrations can be customized from electives. Available concentrations include Social Entrepreneurship, Accounting, Marketing, Health Care Commercialization, Innovation with Competitive Intelligence, Leadership and Organizational Change, Finance, Global Supply Chain Management, Health Care Administration, Human Resource Management, Legal Studies, Construction Management, and Data Analytics.
All students will complete the Final MBA Capstone, which consists of two courses worth five credit hours.
Northern Kentucky University alumni have been recruited by companies and organizations such as Fidelity Investments, Kroger, Berlitz Corporation, Messer Construction, Wells Fargo, Cincinnati Art Museum, The State of Ohio, Milacron, General Electric, Humana, St. Elizabeth Healthcare, Fifth Third, the Cincinnati Symphony Orchestra, Cincinnati Public Library, Porkbelly Press, and Butler County (Ohio).
Northern Kentucky University is accredited by the Southern Association of Colleges and Schools Commission on Colleges (SACSCOC). Dating back to 1948, when Northern Kentucky State College (NKSC), developed out of a community college based in Covington, NKU is the youngest of Kentucky's eight state universities. The school serves close to 16,000 students enrolled hundreds of programs across seven colleges, five schools, and the Honors College.