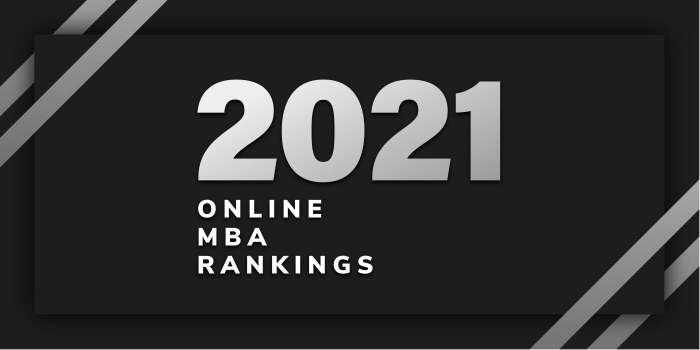 Our 2021 ranking of the Top Online MBA Program in Kentucky. For an explanation of ranking criteria, click here.
Top Online MBA Programs in Kentucky - 2021 Rankings

| Ranking | School | City |
| --- | --- | --- |
| 1 | Morehead State University | Morehead |
| 2 | Western Kentucky University | Bowling Green |
| 3 | Northern Kentucky University | Highland Heights |
1. Morehead State University, Morehead, Kentucky

Morehead State University (MSU) was established in 1887 as Morehead Normal School—a private, church-supported institution known as light to the mountains. Serving more than 9,660 students, MSU offers 141 undergraduate degree programs with 23 pre-professional preparations, and 70 graduate programs in four colleges including Caudill College of Arts, Humanities and Social Sciences; College of Science; Elmer R. Smith College of Business and Technology; and Ernst & Sara Lane Volgenau College of Education.
The Elmer R. Smith College of Business and Technology includes the School of Business Administration and the School of Engineering and Computer Science. The Business School has an MBA Program that may be completed entirely online. The Elmer MSU MBA consists of 24 core (required) hours and six hours of free electives. Students interested in a career in healthcare may choose the Health Systems Management (HSM) Track, which prepares them for leadership positions in various healthcare settings.
The MBA with Health Systems Management Track can be completed with a minimum 33 semester credit hours. The 24 credit hour MBA core remains the same, but HSM students will then complete 12 hours in the HSM area. MSU MBA students who already have professional healthcare experience have access to a Health Systems Management Certificate, which covers Health Information Technology and Health Systems Transformation.
Students in all programs can expect to complete core courses such as Business Policies and Procedures, Financial Management, Leadership and Ethics, Managing Information Technology, and Marketing Administration. More than 60 electives are available, offering plenty of opportunities for students to create their own focus area. Examples include Business Cycles and Economic Forecasting, Consumer Psychology in Online Marketing, Enterprise Systems, IMC for Marketing Managers, Innovation, Technology and Organizational Change, Product Design and Development, Small Business Institute Field Project, Web Information Systems and Internet Technologies, and Women and Men in Management.
Elmer MSU MBA students attending full-time can complete the program in as little as one year.
2. Western Kentucky University, Bowling Green, Kentucky

Western Kentucky University (WKU) began as a normal school on March 21, 1906. The school serves nearly 18,200 students enrolled in more than 170 undergraduate areas of study and over 125 graduate programs in five colleges, plus Mahurin Honors College.
WKU's Gordon Ford College of Business (GFCB) offers an Online MBA Program that can be completed in as few as 12 months. The program consists of seven, three-credit hour core MBA classes and three electives. Courses for the program are offered as bi-terms (eight weeks) and there are two bi-terms in the spring and fall semesters. Many students take one course each bi-term (the equivalent of two classes per traditional semester), but students can finish within 12 months if they begin the program in the fall semester, taking two courses every bi-term. However, students may take up to five years to complete the program.
Course highlights include Advanced Managerial Finance, Business Analysis and Research Methods, IT and Business Analytics, Microeconomic Theory, Strategic Business Concepts & Applications, and Strategic Decision Making. In addition to offering courses in in-demand areas of business, the WKU MBA offers the unique opportunity to add a Graduate Certificate in Business Sustainability.
The 12-hour certificate includes Survey of Business Sustainability Issues, Sustainability, Innovation, & Entrepreneurship, Sustainability Marketing, and Sustainable Business Operations. All courses are three credits, online, and bi-term. WKU's AACSB-accredited MBA is the first in the state to offer a Graduate Certificate in Business Sustainability.
3. Northern Kentucky University, Highland Heights, Kentucky

Northern Kentucky University (NKU) dates back to 1948 when Northern Kentucky State College (NKSC), developed out of a northern Kentucky community college based in Covington. The youngest of Kentucky's eight state universities, NKU serves more than 14,000 students enrolled hundreds of programs in seven colleges, five schools, and the Honors College.
The Haile/US Bank College of Business serves more than 2,700 students. The school offers an Online MBA Program that can be completed in as few as 12 months. Consisting of 33 credit hours, the program allows students to customize the MBA experience by mixing and matching courses from any "stack." Options include Construction Management, Data Analytics, Finance, Global Supply Chain Management, Healthcare Administration, Healthcare Commercialization, Human Resource Management, Innovation Through Competitive Intelligence, Leadership, Legal Studies, and Marketing.
All students will complete the MBA Capstone. This three-credit five-week course is the final part of the MBA Program. The coursework "involves examining a business case with a team," says the school, and "the readings encompass a wide variety of topics covered in the MBA Program."