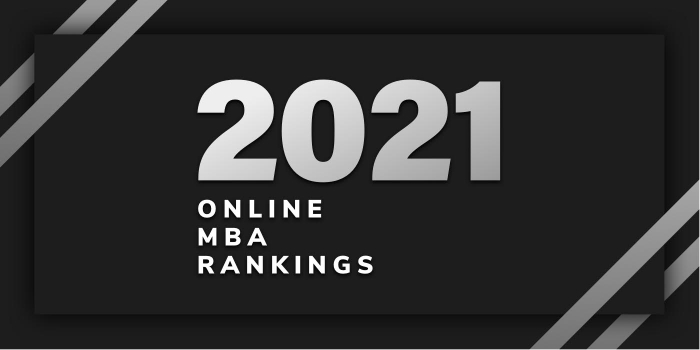 Our 2021 rankings of the Top Online MBA Programs in Illinois. For an explanation of ranking criteria, click here.
Top Online MBA Programs in Illinois - 2021 Rankings

| Ranking | School | City |
| --- | --- | --- |
| 1 | University of Illinois at Urbana-Champaign | Champaign |
| 2 | Southern Illinois University Carbondale | Carbondale |
1. University of Illinois at Urbana-Champaign, Champaign, Illinois

The University of Illinois Urbana-Champaign (UIUC) is one of the original 37 public land-grant institutions created after President Abraham Lincoln signed the Morrill Act in 1862. Founded in 1867 and serving more than 52,000 students, the school is the oldest and largest campus in the University of Illinois system. Eighteen colleges housed within UIUC provide more than 150 programs of study.
Officially formed in 1915, Gies College of Business serves more than 8,000 business students each year, with more than half enrolled in graduate programs, including Gies' fully online MBA (iMBA). This career-curated program organizes material in a way that mirrors how students will "actually use it on the job," says the school. "On top of that, it includes heavy development of leadership skills and vision, including special pathways and team projects on the forces shaping the future—digitalization, globalization, and innovation."
The iMBA is divided into several specializations, groups of related courses. To finish the program, students must complete at least five specializations and a group of electives, or complete six specializations. The degree culminates with a program-wide experiential learning course. Specializations include Digital Marketing, Financial Management, Global Challenges in Business, Innovation: From Creativity to Entrepreneurship, Managerial Economics and Business Analysis, Strategic Leadership and Management, Value Chain Management, and Business Analytics.
Specializations ultimately come together as a capstone project and lead to the complete MBA. The capstone is self-directed and consists of a strategic leadership and management plan covering the design and management, effective people management, analysis of a business situation, and the formulation and implementation of a strategy.
Learning for the program takes place through the University of Illinois and Coursera. The part of the curriculum in the Coursera platform is on-demand, so students can complete it at their own pace. Other program highlights include hands-on faculty who are interactive in classes and projects, and weekly live class sessions, covering multiple time zones across the world. iMBA students live in more than 90 countries.
Highlights of this AACSB-accredited program include job placement and students' ability to immediately apply what they learn. More than half of iMBA students earn a promotion, receive a job offer, or accept a new position during their time in the program. And students report receiving a 21% average pay increase before graduation.
2. Southern Illinois University Carbondale, Carbondale, Illinois

Founded in 1869, Southern Illinois University Carbondale (SIU Carbondale) is the state's second teachers college. With a dozen academic departments and an inaugural class of 143, the school is the flagship campus of the Southern Illinois University System.
SIU Carbondale offers more than 200 majors, minors, and specifications at the undergraduate level master's degrees in over 60 programs, a Graduate Certification in Gerontology, and doctoral degrees through 29 programs. Programs are offered in 11 colleges and schools. The College of Business and Analytics at SIU Carbondale offers an AACSB-accredited MBA program that can be completed entirely online in fewer than two years.
Known as the SIU oMBA, the program has a concentration in Analytics for Managers. This optional concentration provides access to and support by "top analytics experts through the Pontikes Center for Advanced Analytics and Artificial Intelligence," says the school. Through the concentration, students will learn how to manage the process of converting large amounts of collected data into valuable and useful information.
Graduates of the SIU oMBA are prepared for leadership positions in just about every business sector: Engineering, Financial Services, Healthcare, Hospitality, Logistics, Manufacturing, Marketing, Retail, and many others.