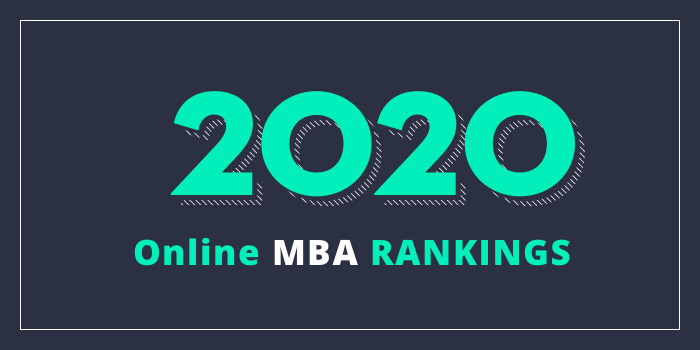 Our 2020 rankings of the Top Online MBA Programs in Illinois. For an explanation of ranking criteria, click here.
Top Illinois Online MBA Programs - 2020 Rankings

| Ranking | School | City |
| --- | --- | --- |
| 1 | University of Illinois at Urbana-Champaign | Champaign |
| 2 | Southern Illinois University Carbondale | Carbondale |
1. University of Illinois at Urbana-Champaign, Champaign, Illinois

Founded as Illinois Industrial University in 1867, the University of Illinois at Urbana-Champaign (U of I Urbana-Champaign) is one of the original 37 public land-grant institutions created after President Abraham Lincoln signed the Morrill Act in 1862. It is the oldest and largest campus in the University of Illinois system, with 18 colleges that offer more than 150 programs of study.
Among the colleges at U of I Urbana-Champaign is Gies College of Business. Established more than 100 years ago, the college serves more than 6,000 business students each year, with half enrolled in graduate programs, including GCB's fully online MBA (iMBA).
Seven specializations are available and include Digital Marketing, Financial Management, Global Challenges in Business, Innovation: From Creativity to Entrepreneurship, Managerial Economics and Business Analysis, Strategic Leadership & Management, and Value Chain Management. Students must complete at least six specializations and a program-wide experiential learning course.
"Specializations ultimately come together as a capstone project and lead to the complete iMBA," says the school. Students will also choose two of three advanced-leadership pathways, including Digitization, Globalization and Innovation.
Learning takes place through Coursera and through the University. The part of the curriculum in the Coursera platform is on demand, so students can complete it at their own pace. Other program highlights include hands-on faculty, interactive in classes and projects, and weekly live class sessions, covering multiple time zones across the world. Students live in more than 50 different countries.
Another highlight of this AACSB-accredited program is job placement. According to The Wall Street Journal, the University of Illinois is among corporate recruiters' top five places to recruit talent. Just a few firms with University of Illinois roots include YouTube, PayPal, and Yelp.
2. Southern Illinois University Carbondale, Carbondale, Illinois

Ranked among the top 5% of all U.S. higher education institutions for research, Southern Illinois University Carbondale (SIU Carbondale) offers 200 majors, minors, and specifications at the undergraduate level along with master's degrees in over 60 programs, a Graduate Certification in Gerontology, and doctoral degrees through 29 programs. Programs are offered across 11 colleges and schools.
The College of Business at SIU Carbondale offers an AACSB-accredited MBA program that can be completed entirely online. The program does not require any campus visits and it may be completed in less than two years. The SIU oMBA program has optional concentrations in Agribusiness Economics and Analytics for Managers. Fewer than 10 public universities in the U.S. offer an Agribusiness concentration as part of their MBA program.
The Agribusiness option is offered in partnership with the College of Agricultural Sciences. Per the school, both the General MBA and the MBA with a Concentration in Agribusiness Economics feature a "structured, 23-month curriculum delivered through a focused, modular format," as well as "participation with a cohort of fellow students that encourages interaction and collaboration." The Agribusiness concentration prepares graduates for managerial careers in the field of agribusiness economics such as banking and finance, business management, farm appraisal, farm management, market and policy analysis, grain merchandising and more.
The oMBA Analytics option provides access to and support by "top analytics experts through the Pontikes Center for Advanced Analytics and Artificial Intelligence." Through the concentration, students will learn how to manage the process of converting large amounts of collected data into valuable and useful information. The program combines traditional MBA courses with analytics courses to prepare students to manage the connection of data and people. Graduates are prepared for leadership positions in just about every business sector: engineering, financial services, healthcare, hospitality, logistics, manufacturing, marketing, retail, etc.
Courses the MBA and MBA with a concentration are taught by the same faculty who teach in the on-campus program.