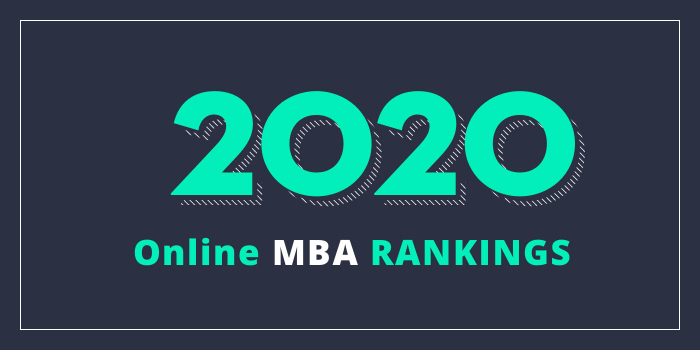 Our 2020 rankings of the Top Online MBA Programs in the District of Columbia. For an explanation of ranking criteria, click here.
Top District of Columbia Online MBA Programs - 2020 Rankings

| Ranking | School | City |
| --- | --- | --- |
| 1 | George Washington University | D.C. |
| 2 | American University | D.C. |
1. George Washington University, Washington, D.C.

Founded in 1821 and serving more than 26,000 students, George Washington University (GW) is the largest higher education institution in DC. The school offers hundreds of programs in 14 schools and colleges. In addition to these programs. GW offers more than 100 online programs in 12 areas, including business.
The School of Business at George Washington University offers an Online Traditional or Healthcare MBA that may be completed in just two years and up to five. Both programs require 55.5 total credit hours of study including 28.5 credit hours of core courses and 27 credit hours of elective courses for the Traditional MBA, and 31.5 credit hours of core courses, 12 healthcare electives, and 12 general electives for the Healthcare MBA.
The Healthcare MBA is delivered 100% online (or hybrid) and features specialized electives such as Service Line and Project Management, Managing the Skilled Nursing Facility, and Physician Practice Management. Designed for professionals on the path to becoming Health Care Managers, Administrators, and Executives, the program also offers the option to complete one of seven graduate certificates offered by the George Washington University School of Medicine and Health Sciences as part of the curriculum. Clinical Research Administration, Integrative Medicine, and Regulatory Affairs are just a few options.
The Traditional MBA option may be completed 100% online or in hybrid format. The program offers optional concentrations in Consulting, Finance, Global Management, Government Contracts, Information Systems & Technology Management, and Project Management. Students may choose up to two concentrations or they may customize their electives to create their own focus area. Electives may be chosen from the schools of Business, Health Sciences, Public Health, Law, and more. Elective courses may also serve to add a graduate certificate to this Traditional MBA.
The GW Online MBA curriculum also includes Business and Society (a required 1.5 credit on-site residency course in Washington, DC) and a 1.5 credit Information Systems and Technology Management selective course. Students are offered nine opportunities to complete the on-site course, which offers a firsthand look through visits to the Federal Reserve, the US Congress, and the World Bank.
Both AACSB-accredited programs offer three start times (August, January, or May), and optional short-term study abroad opportunities in places such as Denmark, Israel, Mexico, and many others.
2. American University, Washington, D.C.

American University is a Methodist-affiliated, private, co-educational doctoral institution chartered by Congress in 1893. The school serves more than 14,000 students from all 50 states + D.C. and 124 countries. More than 170 programs are offered at the undergraduate and graduate levels in eight schools and colleges.
Kogod School of Business at American University offers an AACSB-accredited online MBA program that "prepares students to apply leadership and financial analysis skills to help businesses operate more effectively across a wide range of industries," says the school. The program consists of 48 credit hours, including 12 courses, three elective courses, and two in-person immersions. During these mandatory immersions, students will solve business challenges with real companies.
Each year, at least one session takes place in Washington, D.C., where students collaborate with peers in-group projects, network with D.C. professionals and faculty, and explore the nation's capital. Immersions are also hosted in international cities such as Beijing, Madrid, and Brussels that provide students with new perspectives on how different cultures conduct business.
The Kogod Online MBA offers six pre-designed focus areas including Business Analytics, Consulting, Cybersecurity, Finance, Legal Studies, and Marketing. An Analytics Certificate is also available as well as the opportunity to customize a focus area.
Most students complete the program on a 24-month course sequence, but the Kogod Online MBA can also be completed on a 12-month, 15-month, or 18-month track.