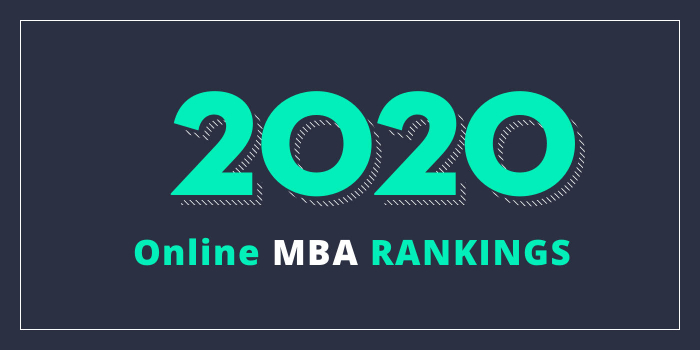 Our 2020 rankings of the Top Online MBA Programs in Virginia. For an explanation of ranking criteria, click here.
Top 5 Virginia Online MBA Programs - 2020 Rankings

| Ranking | School | City |
| --- | --- | --- |
| 1 | The College of William & Mary | Williamsburg |
| 2 | Liberty University | Lynchburg |
| 3 | George Mason University | Fairfax |
| 4 | James Madison University | Harrisonburg |
| 5 | Old Dominion University | Norfolk |
1. The College of William & Mary, Williamsburg, Virginia

On February 8, 1693, King William III and Queen Mary II of England signed the charter for a "perpetual College of Divinity, Philosophy, Languages, and other good Arts and Sciences" to be founded in the Virginia Colony. With original plans for the school dating back to 1618—decades before Harvard—W&M is the second-oldest institution of higher learning in America. A 17-year-old George Washington received his surveyor's license through W&M and would later return as its first American chancellor, Thomas Jefferson received his undergraduate education here, as did presidents John Tyler and James Monroe.
The Raymond A. Mason School of Business at W&M offers a 49-credit online MBA program for working professionals. This interdisciplinary program consist of 12 courses. Each course is 7.5 weeks, with just 22 students per course. Students begin the program with the unique Renaissance Manager course.
The course explores "design thinking as an iterative approach to identifying and solving problems, the importance of both deep expertise and broad knowledge, understanding systemic connection as a part of creative problem-solving, how a willingness to experiment promotes a growth mindset, the ability to synthesize new ideas from seemingly unrelated or opposing ideas," and more, says the school. Other course highlights include Global Managerial Economics, Integrated Technology, Leadership for the 21st Century, Revolutionary Leader Practicum, and Strategy.
Students will attend just one on-campus residency. This Friday thru Sunday event includes speakers, team-building activities and networking functions and students will have the opportunity to "discuss core business topics such as leadership, finance and marketing, as well as current events and global issues." Students will meet the school's Executive Partners (EPs), "a select group of retired professionals who volunteer their time as mentors to all Mason School of Business students." Students can expect to complete the AACSB-accredited Mason Online MBA in just two years.
2. Liberty University, Lynchburg, Virginia
Founded in 1971, Liberty University is a private, evangelical Christian university that serves more than 100,000 students, including more than 30,000 military and 850 international students. The school offers more than 600 unique programs of study, with many offered both residentially and online. 
The School of Business offers a 45 credit hour MBA program that may be completed entirely online. The curriculum builds students' "existing knowledge and experience" to develop their "critical thinking, leadership, and management skills," says the school. The program is designed for those seeking to advance in their current position or explore other areas within the field of business administration.
Students have the option to choose the 45 credit hour online MBA with a specialization or the 36 credit hour program with no concentration. More than a dozen specializations are available including American Legal Studies, Criminal Justice Administration, Finance, Healthcare Management, International Business, International Legal Studies, Nonprofit Leadership, Public Administration, and Strategic Media and Digital Content, to name a few.
Students may transfer up to 50% of MBA program credit hours from another institution, courses are eight weeks, and there are eight different start dates each year with no set login times. The Liberty University Online MBA may be completed in two years and it is accredited by the Accreditation Council for Business Schools and Programs (ACBSP).
3. George Mason University, Fairfax, Virginia

Dating back to 1949 and serving more than 37,000 students, George Mason University (GMU) is Virginia's largest public research university. GMU's 10 colleges and schools offer hundreds of degree programs at the undergraduate, masters, doctoral, and professional levels, as well as more than 100 graduate-level certificates.
The School of Business at George Mason University offers an online MBA designed for professionals seeking a "high-caliber education," says the school, "within a flexible, competitively priced, part-time program." The program requires two years of professional work experience to apply and 48 total credit hours to graduate. Courses are offered in an asynchronous format and a graduate certificate in Business Analytics can be built into the MBA curriculum. Course highlights include Managerial Economics and Decisions of the Firm, Global Business Perspectives, Managing Costs and Evaluating Performance, International Business Strategy, and Project Management.
An optional, in-person, one-week residency abroad can be used to satisfy the global course requirement. During the residency, students will visit and study companies in a foreign country while completing a team project.
Graduates of this AACSB-accredited program "go on to fulfill a range of in-demand leadership roles" such as Analyst, Contract Specialist, Contracting Officer, Director, Logistics Analyst, Negotiator, Project Manager, Senior Analyst, Senior Consultant, and Senior Financial Analyst, to name a few.
4. James Madison University, Harrisonburg, Virginia

Founded in 1908, James Madison University (JMU) is a public university that serves nearly 20,000 undergraduate and close to 2,000 graduate students enrolled in 139 degree programs. in seven undergraduate colleges and a graduate school. The College of Business at James Madison University offers two online MBA programs including the Information Security MBA and the Executive Leadership MBA.
The Information Security MBA consists of 42 credit hours and takes around 28 months to complete, including summers. This AACSB-accredited program is part-time and requires just one Saturday residency every eight weeks in McLean, Virginia.
The 42 credit hour Executive Leadership MBA requires one Saturday residency every four weeks in McLean, Virginia. The program, which features small cohort sizes, places emphasis on "accelerating participant skillsets in crisis management, global competitive issues, supply chain challenges, stakeholder leadership, and in understanding, leading, and creating change across the organizations," says the school. Learning takes place face-to-face as well as synchronously, using the latest online technologies.
Designed for "high-performing individuals who have the potential for organizational leadership and who will likely hold C-Suite positions," the AACSB-accredited program includes 14 required courses that can be completed in 28 months, including summers. An optional global experience is also part of the program.
5. Old Dominion University, Norfolk, Virginia

Old Dominion University was founded in 1930 by the College of William and Mary, the second oldest university in the United States. Established as an extension of William and Mary in Williamsburg, Virginia, and Virginia Polytechnic Institute in Blacksburg, Virginia, Old Dominion began educating teachers and engineers. The two-year school, which quickly evolved into a four-year institution, was granted independence in 1962 as Old Dominion College.
Today, as Virginia's "entrepreneurial-minded doctoral research university," the school serves more than 24,000 students enrolled in over 120 undergraduate programs, over 130 graduate programs at the master's, education specialist and doctoral levels, and a wealth of certificate and professional development programs. Programs are offered through nine colleges and schools.
Strome College of Business at Old Dominion University (ODU) offers an MBA program that may be completed entirely online. This AACSB-accredited program offers the option to add a unique certificate in one of the school's "nationally recognized areas of expertise." Areas include Business Analytics and Big Data; Maritime, Ports and Logistics Management; Modeling, Simulation and Visualization; and Public Procurement and Contract Management. Students also have the opportunity to get Bloomberg terminal trained and certified at the Lumsden Bloomberg Trading Room.
The Strome Online MBA is a fast-paced program that features short 7.5-week courses, a strong core curriculum, and courses taught by Ph.D. faculty. Subject areas covered include Accounting, Business Analytics, Business Law, Economics, Finance, International Business, Leadership, Management, Marketing Strategy, and Supply Chain Management. The MBA consists of 40 credit hours for business undergraduates or 45 for non-business undergraduates, with 36 hours of core courses in the covered subject areas.
MBA students have access to the Career Advantage Program and Strome Entrepreneurial Center (SEC). The Career Advantage Program assists interested students in identifying internship opportunities and career coaching. Students can take classes anytime during the week, they can shift between online and on-campus, and two-, three-, and four-year completion plans are available.
Strome Entrepreneurial Center offers individual advising/mentoring for MBAs or anyone wanting to start a venture, or those who already have a business. SEC also provides general education about entrepreneurship as a career path. Founded through a generous gift by ODU alumni Mark and Tammy Strome, SEC is part of the ODU Institute for Innovation & Entrepreneurship (IIE).