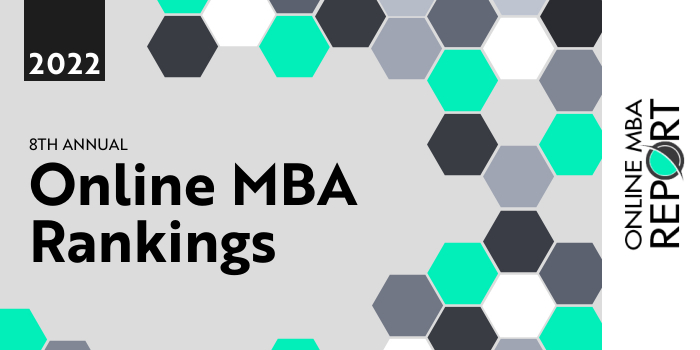 Our 2022 rankings of the Top Online MBA Programs in Virginia. For an explanation of ranking criteria, click here.
Top 5 Online MBA Programs in Virginia - 2022 College Rankings

| Ranking | School | City |
| --- | --- | --- |
| 1 | The College of William & Mary | Williamsburg |
| 2 | George Mason University | Fairfax |
| 3 | James Madison University | Harrisonburg |
| 4 | Old Dominion University | Norfolk |
| 5 | Regent University | Virginia Beach |
1. The College of William & Mary, Williamsburg, Virginia

Raymond A. Mason School of Business at William & Mary (W&M) has an MBA Program with full-time, part-time, executive, and online options that focus primarily on real-world experiences. Students in the program have access to three centers: Alan B. Miller Entrepreneurship Center, Boehly Center for Excellence in Finance, and the Center for Online Learning. Collectively, the Centers provide resources, career support, work and networking spaces, internship programs, workshops, and more.
For students seeking a flexible MBA, the William & Mary Online MBA requires just one on-campus residency. The school hosts several additional on-campus residencies that students have the option to waive or attend. Held Friday-Sunday, residencies provide the opportunity to explore topics such as marketing, finance, and leadership, while interacting with speakers, peers, and faculty. Students will also engage in team-building activities and networking sessions, and meet W&M Executive partners (EPs) who volunteer their time as mentors to all Mason students.
Other W&M Online MBA features include small class sizes (22 students per course), 12 courses with 7.5 weeks per course, the W&M Connect mobile app to access coursework and more on the go, and no GMA requirement. Students can expect to complete the AACSB-accredited W&M Online MBA in just two years. Graduates are recruited by Fortune Global 100 Companies, 94% of U.S. companies, 92% of start-ups, and more than 90% of the companies in the Consulting, Healthcare, Pharmaceutical, Technology, and Products & Services sectors. Most W&M Online MBA alumni enjoy salary increases and promotions within three years of graduation. Some of the most notable employers of W&M Online MBA graduates include BMO Harris, Target, Pepsi, Microsoft, Boeing, Amazon, BB&T, and Mercer.
William & Mary (W&M) is accredited by the Southern Association of Colleges and Schools Commission on Colleges (SACSCOC). Established in 1693, W&M is the second oldest institution of higher learning in the U.S. The school serves more than 8,900 students enrolled in more than 250 degree programs, majors, minors, and tracks across three campuses in Virginia and D.C., four schools, and the W&M Virginia Institute of Marine Science (VIMS).
2. George Mason University, Fairfax, Virginia
George Mason University's (GMU) School of Business has an MBA Program that may be completed entirely online. Program features include the opportunity to earn a Graduate Certificate in Business Analytics (BA) and participation in the Global Residency program, which consists of a week abroad in places such as Korea, London, Spain, Australia, Sweden, and Germany.
The GMU Online MBA covers four areas of study: Analytical Decision Making, Collaborative Communication and Leadership, Contemporary Issues in Business, and Knowledge of Functional Business Disciplines. Courses for the GMU Online MBA are offered in a flexible, part-time asynchronous format. Students must complete 48 credit hours, including 30 credits of core courses, three credits of Global coursework, and 15 credits of elective courses.
Course examples for the program include International Business Strategy, Fraud Examination, People Analytics, Strategic Management, Global Business Perspectives, Management of Information Technology, Financial Reporting and Decision Making, Turning Ideas into Successful Companies, Governance and Ethics, and Real Estate Analysis and Valuation.
George Mason University graduates enjoy an 80% employment rate within six months of graduation. Mason Online MBA graduates go on to successful careers such as Project Manager, Senior Consultant, Analyst, Negotiator, Senior Analyst, Contract Specialist, Director, Logistics Analyst, Senior Financial Analyst, and Contracting Officer, among others.  
George Mason University is accredited by the Southern Association of Colleges and Schools Commission on Colleges (SACSCOC). Founded in 1949 as a branch of the University of Virginia, GMU enrolls more than 39,000 students from all 50 states and 130 countries, making it the largest public university in the Commonwealth of Virginia. George Mason University offers 200 degree programs in 10 colleges and schools.
3. James Madison University, Harrisonburg, Virginia

The College of Business (CoB) at James Madison University (JMU) has three MBA Programs that may be completed in the hybrid format. This means, students will complete coursework online and attend a number of 10-12 day in-person residencies throughout the program. MBA options include the Executive Leadership MBA, Information Security MBA, and the Innovation MBA.
All CoB MBA Programs feature three concentrations (Innovation, Executive Leadership, and Information Security), networking opportunities, professional workshops, and the opportunity participate in an international 10-12 day residency. Held in March, previous locations include Vietnam, Estonia, Denmark, Germany, and China, with visits to companies such as Maersk, Remi Martin, and Hyundai.
The Executive Leadership and Information Security MBAs take 28 months to complete and the Innovation MBA takes 21 months to complete. All James Madison University MBA Programs are AACSB accredited.
Around 97% of graduates of the College of Business at James Madison University report being employed, continuing their education, or engaged in other career-related ventures within six months of graduation. Recent employers of JMU CoB graduates include Amazon, Nestle, EY, Lockheed Martin, Deloitte, Apple, Northrop Gruman, Target, Booz Allen Hamilton, GEICO, Oracle, IBM, Morgan Stanley, Chevron, Fannie Mae, Freddie Mac, Pepsi Co., Grant Thornton, TEKSystem, Johnson & Johnson, State Farm Insurance, and Kohls.
James Madison University is accredited by the Southern Association of Colleges and Schools Commission on Colleges (SACSCOC). The school was established in 1908 as the State Normal and Industrial School for Women at Harrisonburg. Today, JMU serves 21,500 students from all backgrounds. Programs offered include 76 undergraduate options, 53 master's degrees, two education specialist programs, and eight doctoral degrees. Programs at James Madison University are offered in ten academic departments and schools.
4. Old Dominion University, Norfolk, Virginia

Strome College of Business at Old Dominion University (ODU) serves nearly 3,500 students with access to 11 undergraduate degree programs, five graduate degrees, and seven centers and institutes. Accredited by AACSB International since 1974, Strome launched its MBA program in 1964. Today, the program has on-campus, online, and hybrid delivery options that can be completed on a full-time or part-time schedule. Full-time students can finish the program in as few as four semesters.
The ODU Strome Online MBA has six concentrations including Business Analytics, Project Management, Supply Chain Management, Economic Analytics, Maritime and Ports Management, and Public Procurement and Contract Management. Students in the program can fulfill elective requirements by pursuing one of more than 50 graduate certificates. These standalone credentials require a minimum of nine credits up to a maximum of 24. Graduate certificate examples include Cybersecurity, Global Health, Public Sector Leadership, Project Management, Business Analytics & Big Data, and Engineering Management.
The 43 credit hour curriculum for the ODU Strome Online MBA is broken down into five areas including MBA Core Knowledge, Skills Development, Business Foundations, Depth Classes, and Electives. Courses follow an accelerated eight-week format and there are no scheduled meeting times. Course examples for the program include Marketing Strategy, Ethical Decision Making in Business, Financial Management, International Business Issues, Financial Accounting, Data Visualization & Exploration, Business Intelligence, Statistics for Managers, and Business Analytics/Big Data Applications.
The Online MBA Program at Old Dominion University culminates with a Capstone Experience course. Graduates of the program are prepared to pursue roles in Banking and Finance, Human Resources, Nonprofit Management, Port and Maritime Management, Contract Management, Logistics Management, and IT Management, among others.
Old Dominion University is accredited by the Southern Association of Colleges and Schools Commission on Colleges (SACSCOC). Founded in 1930 by the College of William and Mary (William and Mary), ODU is a public doctoral research institution that serves close to 24,300 students enrolled in more than 175 on-campus programs and more than 100 online options. Programs at Old Dominion University are housed in seven academic colleges and three schools.
5. Regent University, Virginia Beach, Virginia

Regent University's School of Business & Leadership has a number of programs that are available 100% online. Among them is the Regent Online MBA with more than a dozen concentration options. Examples include Cybersecurity Management, Entrepreneurship, Not-For-Profit-Management, Innovation Management, Business Analytics, and Finance & Investing.
The Regent Online MBA has two options: The 42 credit hour curriculum with a Specialization and the 36 credit hour Accelerated Program. Across options, students will take courses such as Managing People, Corporate & Personal Ethics, Corporate Finance, Managing Organizations, Innovation & Technological Success, and Business Planning & Launch. Students in both programs have a number of career opportunities from Administration & Operations Management to Financial Services Manager to CEO.
Regent graduates are in 61% of Top Fortune 100 Companies.
The MBA Program at Regent University is accredited by the Accreditation Council for Business Schools & Programs (ACBSP).
Regent University is accredited by the Southern Association of Colleges and Schools Commission on Colleges (SACSCOC). Founded in 1978 by Dr. M.G. "Pat" Robertson, Regent University serves 11,000 students enrolled in more than 150 areas of study leading to the associate, bachelor's, master's, or doctoral degree. Programs at this Christian University are administered across seven schools and two colleges.