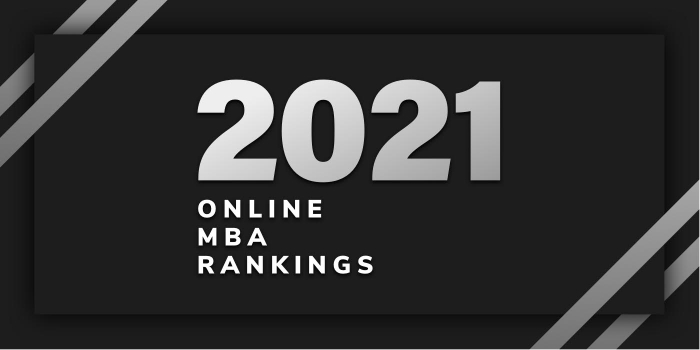 Our 2021 rankings of the Top Online MBA Programs in Texas. For an explanation of ranking criteria, click here.
Top 5 Online MBA Programs in Texas - 2021 Rankings

| Ranking | School | City |
| --- | --- | --- |
| 1 | University of Texas at Dallas | Dallas |
| 2 | Rice University | Houston |
| 3 | Baylor University | Waco |
| 4 | University of North Texas | Denton |
| 5 | University of Texas at Tyler | Tyler |
1. University of Texas at Dallas, Dallas, Texas

In the 1960s, Texas Instruments owners Cecil Green, Erik Jonsson, and Eugene McDermott watched "promising young Texans leaving the state to pursue education," says University of Texas Dallas (UTD), "while their company recruited out-of-state talent to work at their Dallas-based headquarters."
"Hoping to create better higher-education opportunities in North Texas, the trio established the Graduate Research Center of the Southwest — the foundation for what will become" The University of Texas at Dallas. "Rooted in an entrepreneurial spirit, UTD has grown into one of the nation's top public research universities."
UTD server nearly 29,000 students enrolled in eight schools and more than 140 academic degrees including top-ranked programs in Arts and Technology, Audiology, Business, Engineering, and Science. 
Naveen Jindal School of Management (JSOM) is the largest of UT Dallas' eight schools. It houses the Online Professional MBA (PMBA), which allows students up to 72 months to complete the program. Students also have the option to complete the program in as few as 16 months. There are no on-campus requirements and students have full access to the MBA Program Office and Jindal School Career Management Center staff. 
This AACSB-accredited program utilizes "streaming audio lectures, video clips, online exams, online submission of assignments, and interactivity for group projects using discussion forums, email, and web conferencing." The 53 credit hour Online PMBA also highlights 24 hours of electives, along with an impressive 13 MS/MBA options, including six STEM-designated, and 15 concentrations. Nearly 60 elective options are available and just a few concentrations include Business Analytics, Energy Management, Healthcare Leadership and Management, Innovation and Entrepreneurship, Internal Audit, and International Management Studies, and Systems Engineering & Management, to name a few.
Online PMBA students may also pursue specialized elective coursework through the Academic Certificate programs offered within Executive Education in addition to the programs regular MBA concentrations. Certificate options include Executive and Professional Coaching, Organizational Consulting, Project Management, and Transformational Leadership.
JSOM Online PMBA students are encouraged to participate in the school's International Study Programs, which "give direct exposure to business in a global context." Programs last the duration of a long semester, a summer term or even seven to 10 days abroad. To date, the JSOM Study Abroad Office has conducted more than 35 faculty led international study trips in more than 16 countries for the past 15 years.
2. Rice University, Houston, Texas

On May 18, 1891, Massachusetts-born businessman William Marsh Rice chartered the William Marsh Rice Institute for the Advancement of Literature, Science and Art as a gift to the city of Houston, where he made his fortune. In 1907, astronomer and mathematician Edgar Odell Lovett became the first president of Rice. In 1912, the Rice Institute finally opened with 77 students taught by a dozen faculty. Today, Rice University serves just over 7,500 students taught by nearly 900 instructional faculty members. More than 50 undergraduate majors and dozens of graduate programs are offered in eight schools.
The Jesse H. Jones Graduate School of Business at Rice University offers an AACSB-accredited online MBA program known as the [email protected]. Program highlights include meetings with faculty members and peers each week for live, face-to-face class sessions over Zoom, small class sizes, and assignments—which include real-world case studies, video simulations and collaborative projects—that may be completed each week from anywhere, using any connected device.
The program, which has seven focus areas, develops students' understanding of "essential business principles such as financial accounting, business analytics, marketing strategy, leadership and finance," says the school. Students will "learn to apply these larger concepts throughout an organization" as they hone their skills in one of the focused specializations of study. Focus areas allow students to customize the academic experience and include Corporate Finance, Corporate Strategy, Energy, Entrepreneurship, Healthcare, Investment Management, and Marketing.
In each 10-week term, students will take courses totaling up to six credits. The first year will consist of all core courses, and the second year features a combination of core and elective courses. Course highlights include Business-Government Relations, Competitive Strategy, Corporate Investment Policy, Corporate Responsibility, Economic Environment of Business, Futures and Options, Geopolitics of Energy, Leadership, and Negotiations. 
Students must complete 54 total credits including 36 core credits, 12 elective credits, three credits of Residential Intensive Learning Experiences (ILEs), and three additional credits of electives or ILEs. ILEs consist of a variety of simulations, immersions, seminars, intersessions, and guided leadership exercises that bring students face to face with peers, faculty and industry leaders. Domestic ILEs are often held on the Rice University campus in Houston, Texas.
Global Field Experiences (GFE) are also part of the program. GFE's allow students to connect with peers, faculty and mentors in person in locations around the world.
Exams for the [email protected] are held during the final week of each semester and the program can be completed in 24 months.
3. Baylor University, Waco, Texas

Chartered in 1845 by the Republic of Texas, Baylor University (BU) serves just over 19,500 students enrolled in more than 250 degree programs in 12 nationally recognized academic divisions. Hankamer School of Business at BU offers an online MBA that can be completed in as few as 12 months.
The 48-60 credit hour BU Online MBA has four in-demand concentrations, with courses taught by the same faculty as on-campus MBA students. Concentrations include Cybersecurity, Executive Communication, Global Trade & Supply Chain Management, and Marketing.
Through "engaging conversations," with professors and classmates, students in the General MBA option and all concentrations "will learn to communicate professionally, work in teams and approach complex business situations with faith-based integrity," says the school.
Depending on the concentration, graduates go on to enhance their careers or to new careers such as Brand Manager, Chief Financial Officer (CFO), Chief Information Officer (CIO), Communications Operations Manager, Cybersecurity Consultant, Digital Marketing Manager, Division Leader, Entrepreneur, Global Logistics Manager, IT Director, Management Consultant, Marketing Director, Senior Marketing Analyst, Supply Chain Consultant, Transportation Director, and many others.
4. University of North Texas, Denton, Texas

Established in 1890 and serving close to 40,800 students, the University of North Texas (UNT) is one of the state's oldest and largest universities. The school offers 109 bachelors, 94 masters, and 36 doctoral degrees across 14 Colleges and Schools. The College of Business (CoB) at UNT offers an Accelerated MBA that may be completed 100% online in just 14 months.
This AACSB-accredited program has six specializations including Marketing, Marketing Analytics, Organizational Behavior and Human Resource Management, Strategic Management, Supply Chain Analytics, and Supply Chain Management.
Courses for UNT's Accelerated MBA Program are offered in eight-week sessions and the curriculum is identical to the school's traditional MBA program. Students can expect to take 18 hours in the MBA core, 15 hours in the specialization, and three elective hours, for a total of 36 credit hours. Course highlights include Administrative Strategy, Discovery and Learning with Big Data, Large Data Visualization, Managing Organizational Design and Change in Financial Management, Organizational Behavior Analysis, and Sport Entertainment Management.
Depending on the specialization, students will also take seminar courses such as Seminar in Business Ethics and Social Responsibility, Seminar in Compensation and Motivation, and Seminar in Labor Relations.
The UNT Online MBA Program offers five start dates annually including January, March, June, August and October.
5. University of Texas at Tyler, Tyler, Texas

Founded in 1971, University of Texas at Tyler (UT Tyler) is part of the University of Texas System. The school serves nearly 10,000 students enrolled in more than 80 undergraduate and graduate degree programs in seven colleges.
The UT Tyler Soules College of Business offers a 36 credit hour MBA program that may be completed entirely online. Options include the General, Organizational Development, and Quality Management MBAs completed in 15-week terms, and the Accelerated MBA with Cybersecurity, General, Healthcare Management, and Marketing Specializations, completed in seven-week terms.
"The broad, integrated curriculum provides the student with an opportunity to gain understanding of the major facets of multinational business operations in a competitive environment," says the school. "The program includes work in the theoretical foundations of business, quantitative controls, decision-making, the development of advanced functional skills, and the global and ethical environment of business. "This non-thesis MBA program is "designed for graduates from recognized colleges of business as well as graduates in liberal arts, science, engineering or other fields desiring to undertake professional studies in the area of business administration."
Graduates of the UT Tyler Soules Online MBA Program are prepared to pursue positions in all areas of business in all industries.