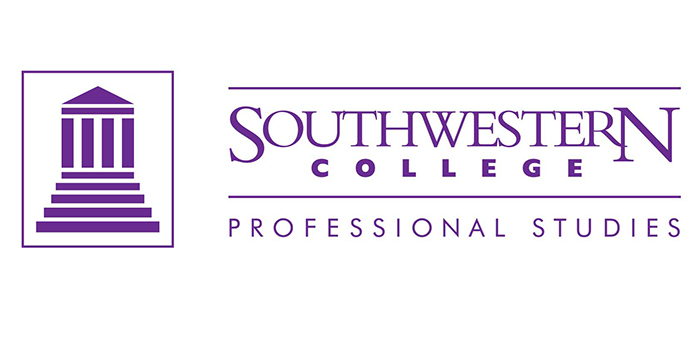 We recently had the opportunity to speak with Michael B. Leamy, Ed.D, Associate Vice President for Academic Affairs for Professional Studies at Southwestern College about their small class size, military friendly program and the flexibility of their online format.
What type of student typically enrolls in your online MBA program? 
We have a diverse learner set, as our MBA is a well-rounded program aimed at all types of working professionals. Many of Southwestern College Professional Studies MBA learners are military members who need their MBA in order to gain a promotion or because they are preparing to transition out of their military careers. Our traditional learners are working professionals who require their MBA for career advancement.
Southwestern College's MBA program offers class in six week terms. How does this appeal to your students?
Our classes appeal to our learners because they are held completely online in accelerated six-week sessions. While the courses may be rigorous, learners are able to complete them quickly by focusing on specific course content for a six-week period and then moving on to their next course. This allows them to work toward graduation at a faster pace. 
Do students have the option to take classes both online and face-to-face?
Our Army learners at Ft. Riley are provided a few course offerings on base, but nearly all Professional Studies courses are offered in the online format to ensure flexibility and accessibility to every learner from anywhere in the world.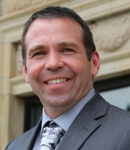 Do students work as a cohort or in another way?
Our MBA learners do not learn in a cohort. They may enroll during any one of our eight session start dates during the year and they may stop out for a session, or several sessions, should work or family obligations demand they do so. Many of our learners will stay on a consistent degree path. As a result, they will share courses with common classmates and build valuable relationships.
How do students in the online MBA program interact with faculty? 
We employ numerous technological tools to facilitate engaging interactions with both faculty and peers. Our students interact with their fellow classmates and faculty through the online education software Blackboard. Learners are able to log in and turn in assignments, communicate with their instructors and fellow classmates, and participate in weekly discussion posts. They are also able to participate in live synchronous sessions via Zoom, an interactive video conference system.
Tell us about the career services and professional resources that are offered to online MBA degree candidates.
Thanks to two major gifts, Southwestern College will soon establish its new Career Center which will be staffed with a full-time director and provide learners with resources including resume review and interview preparation. In addition, Professional Studies learners are afforded a variety of online resources including tips on resume writing, interview and negotiations, and guidance on transitioning from the military to their civilian careers. 
Can you share a short example or highlight of faculty achievement in the program?
Our faculty are working practitioners with regular training on emerging trends and updated technology to deliver high-quality, engaging learner experiences. 
What companies typically recruit MBA's from your program?
We have learners from many different organizations including corporate and military. In all areas, our learners are typically desiring to advance with earning an MBA. Those in corporate roles are typically in manufacturing or production, with some engaged in healthcare and other service industries. Those retiring from the military are typically planning to move into defense contractor roles or seek roles in manufacturing or production organizations, though some have voiced interest in service-related industries.
What advice would you give a prospective candidate for Southwestern College's Online MBA program? 
We tell our learners that earning their degree online while working and raising a family is entirely achievable. They are told to expect between 15 and 20 hours of homework per week for each of their courses. While it is a rather large time commitment, as long as learners manage their time effectively, they should be successful at Professional Studies.
Why should a prospective MBA candidate choose Southwestern College's Online MBA?
The MBA at Southwestern College is focused on student engagement with a top quality, rigorous academic experience. We believe it is essential to integrate these two elements. We feature small class sizes where students build strong relationships with faculty and classmates to gain practical and professional skills that can be used in their current and future career. Our courses are developed and delivered by Southwestern College faculty members. Students receive all the benefits of a small, private school experience delivered in a flexible, convenient, and interactive online environment.
Thanks to Mike Leamy for participating. For more interviews, check out our Online MBA Report Interview Series