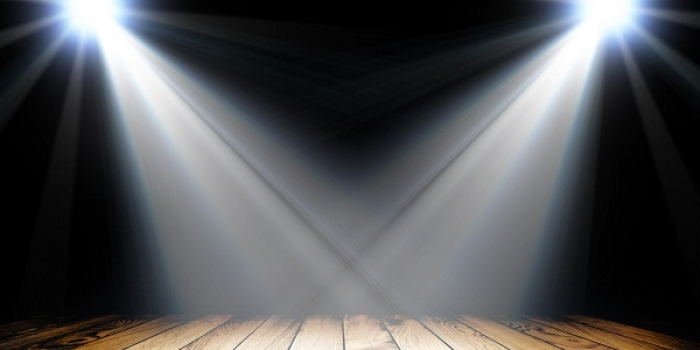 Nursing one of the largest and fastest growing professions in the world today, with more than 2.8 million registered nurses (RNs) practicing in the U.S. alone. At a rate of 16 percent for the 2014-2024 decade, employment growth for RNs is much faster than average for all occupations. What this means is, in the U.S. alone, the workforce is expected to increase by nearly 440,000, bringing the total population of RNs to nearly 3.3 million in the coming years. According to the Bureau of Labor Statistics (BLS), "growth will occur for a number of reasons, including an increased emphasis on preventive care; growing rates of chronic conditions, such as diabetes and obesity; and demand for healthcare services from the baby-boom population, as they live longer and more active lives."
Employment of RNs isn't the only area that is expected to experience growth in the coming years. At an average of $68,450 per year, RN salaries are on the rise as well, with an average high of around $103,000 annually for high-performers. Salaries and employment growth for advanced practice registered nurses (APRNs) are even higher. APRNs such as nurse practitioners (NPs) and nurse anesthetists, average around $101,000 and $160,300, respectively, and employment is expected to increase by a staggering 31 percent by 2024, adding more than 50,000 new jobs.
Within the advanced practice registered nursing arena, nurse leadership is fast becoming one of the most desired health care fields. The nature of the positions combined and the benefits are just a few reasons for the increase in popularity. APRNs in nurse leadership roles typically work at the executive or management levels and they often hold an advanced nursing degree such as a master of science in nursing (MSN), a PhD in nursing or a Doctor of Nursing Practice (DNP).
Some DNPs even hold an MBA as well, and it makes sense. APRNs in executive or management positons must have a combination of advanced clinical, organizational, and leadership skills to meet the changing demands of the present and future health care system. They are responsible for measuring patient and population outcomes, educating diverse populations, translating evidence into clinical practice, and advocating for safe and quality care within complex health care delivery systems. Nurse managers and executives are also instrumental in health policy development and implementation. A DNP combined with an MBA (DNP/MBA or MBA/DNP) can prepare graduates for success in carrying out these and the many other vital missions associated with APRN management and executive roles.
Fortunately, a number of schools have combined the DNP and MBA into one package and many of these programs are offered at some of the nation's best universities, B-schools, and nursing schools. Some top options include:
Belmont University, Jack C. Massey Graduate School of Business and the School of Nursing, Nashville, Tennessee - DNP/MBA
University of Wisconsin-Milwaukee, Lubar School of Business and the College of Nursing, Milwaukee, Wisconsin - DNP/MBA
St. Catherine University School of Professional Studies and the Department of Nursing, St. Paul, Minnesota - MBA/DNP Executive Nurse Leader Dual Degree
University of Michigan-Flint, School of Management and the School of Nursing, Flint, Michigan – DNP/MBA
Southern Illinois University-Edwardsville, School of Business and School of Nursing, Edwardsville, Illinois - MBA/DNP
Union University, McAfee School of Business Administration and the School of Nursing, Jackson, Tennessee - MBA Option with DNP Track
Viterbo University, College of Business & Leadership and the School of Nursing, La Crosse, Wisconsin – MBA/DNP
University of Hawaii at Manoa, Shidler Business College and the School of Nursing, Honolulu, Hawaii - MBA-HC/DNP
University of Tennessee at Chattanooga College of Business and the School of Nursing, Chattanooga, Tennessee  - DNP Nursing Administration to MBA
DeSales University, Division of Business and the Department of Nursing and Health, Center Valley, Pennsylvania - DNP Executive Leadership Track with MBA
So what does a typical DNP/MBA program look like? Programs vary, but the DNP/MBA at Belmont University is an excellent example of a comprehensive program. Prior to enrollment in the program, students will complete the Summer Business Institute (if MBA prerequisites are needed). In the fall, students move on to nursing courses such as Population Health & Epidemiology and Biostatistics. In the spring, students take business courses such as Financial Management and Management & Organizational Behavior. Health Care Policy is also on the menu.
Students will go on to take courses such as Corporate Financial & Managerial Accounting, Advanced Financial Management in Healthcare Organizations, and Foundations of Clinical Scholarship. They will continue the program with the following unique combination of courses:
Entrepreneurship
Evaluation of Healthcare Outcomes
Healthcare Education of Diverse Populations
International Business
Leadership in Organizations Nursing
Legal & Ethical Environment of Business
Management of Business Processes & Operations
Management of Technology
Marketing Management
Several scholarly projects as well an international study abroad experience are also part of the program. This dual degree program may be completed in as few as 3.5 years and according to the school, graduates will be able to:
Integrate knowledge from nursing, biophysical, social, analytical, and organizational sciences to develop and transform advanced practice nursing.
Translate nursing, biophysical, social, analytical, and organizational knowledge to improve patient and population health outcomes.
Manage increasingly complex health care system demands by incorporating knowledge of current and emerging health technologies.
Provide leadership and advocacy for social justice, equity, and ethical policies in health care.
Develop, implement and evaluate effective and sustainable educational programs for varying populations. Demonstrate intra- and inter-professional collaboration to improve healthcare quality and outcomes across diverse populations and to address health disparities.
If you are considering earning a DNP and an MBA, but prefer to do it in less time than it would take to complete each program separately, talk to the program director(s) at the school you are interested in to find out if they would be willing to customize your degree. Some schools will be more than happy to accommodate promising students with clearly defined goals.
To locate MBA programs in your area and abroad, visit our 'Find a School' page here.
Sources
"DNP/MBA." College of Health Sciences, School of Nursing. Belmont University, n.d. Web. 12 June 2017.
"Nurse Anesthetists, Nurse Midwives, and Nurse Practitioners." U.S. Bureau of Labor Statistics, Occupational Outlook Handbook. U.S. Bureau of Labor Statistics, 17 Dec. 2015. Web. 12 June 2017.
"Registered Nurses." U.S. Bureau of Labor Statistics, Occupational Outlook Handbook. U.S. Bureau of Labor Statistics, 17 Dec. 2015. Web. 12 June 2017.
"29-1141 Registered Nurses – Occupational Employment and Wages, May 2016." U.S. Bureau of Labor Statistics, Occupational Employment Statistics. U.S. Bureau of Labor Statistics, 31 Mar. 2017. Web. 12 June 2017.