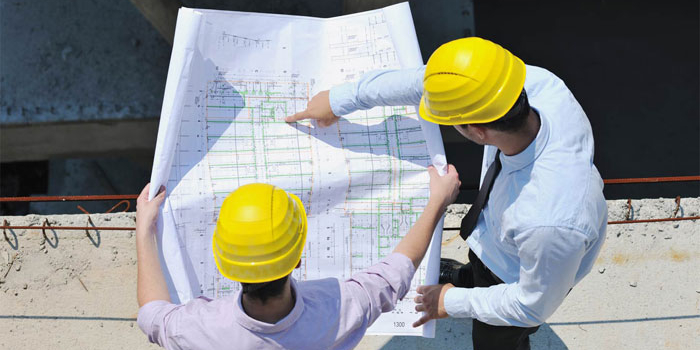 The U.S. construction market is the second largest in the world after China. The total value of new private construction alone in the U.S. is $824 billion and according to the Bureau of Labor Statistics (BLS), in January 2017, national construction employment added 36,000 net new jobs on a seasonally adjusted basis. This was the best month for construction employment growth in the U.S. since March of 2016. At the global level, the construction market is on track to reach $10.3 trillion in 2020, and the demand for qualified construction workers and construction managers is on the rise.
For the 2014-2024 decade, the BLS predicts a 13 percent increase in employment for construction workers, which is faster than average for all occupations. As of 2015, the U.S. was home to more than 1.3 million workers. For the 2014-2024 decade, the BLS says employment for construction managers (CMs) will increase by five percent. This is as fast as average for all occupations. The increase translates to 17,800 new jobs by 2024. The U.S. is currently home to nearly 250,000 CMs.
With such a promising outlook, we think it's safe to say that now is a great time to be in construction. Let's focus on construction management—one of the highest paid positions in the industry.
Construction managers, also called project managers or general contractors, "coordinate and supervise a wide variety of projects, including the building of all types of public, residential, commercial, and industrial structures, as well as roads, memorials, and bridges," says the BLS. They "oversee the construction phase of a project," and "consult with the client during the design phase to help refine construction plans and control costs."
Construction managers also "oversee specialized contractors and other personnel, they schedule and coordinate all construction processes so that projects meet design specifications, and they ensure that projects are completed on time and within budget. Some managers may be responsible for several projects at once—for example, the construction of multiple apartment buildings." Managers often work closely with architects, engineers, electricians, and carpenters, and they may interact with attorneys, and local government officials such as city inspectors.
On very large projects, construction managers may hire other managers to handle certain aspects of the project. The CM would then collaborate and coordinate with the managers to complete the project.
Construction managers are also in tune with technology. Per the BLS, construction managers "often perform the tasks of a cost estimator. They use specialized cost-estimating and planning software to allocate time and money in order to complete their projects. Many managers also use software to plan the best way to get materials to the building site."
Due to the increasing complexity of construction processes, constantly changing laws, risks, environmental issues, and crews that could reach into the hundreds or thousands (especially on global projects), construction managers must have an extensive amount of construction experience and a specialized degree. In fact, large construction firms increasingly prefer candidates with a degree in a construction-related field such as construction science, building science, or construction engineering. Some even seek out candidates with a master's degree such as an MBA.
Hundreds of colleges and universities offer undergraduate construction management or construction technology programs, and dozens offer master's degree programs in construction management. Examples include University of North Florida (UNF), Texas-based Lamar University, and Everglades University, Florida, which offer MBA in Construction Management programs. Florida Institute of Technology has a BS in Construction Management that students complete before enrolling in the MBA program.
Leeds School of Business at University of Colorado Boulder offers an MBA Track in Real Estate Development Management, and the University of Michigan offers one of the most unique options of them all. The College of Engineering at University of Michigan offers one of the top graduate programs in the field. The school is home to the prestigious Tishman Construction Management Program (TCMP), which offers a Master of Science in Engineering (M.S.E.) in Construction Engineering and Management (CE&M). Students have the option to earn a dual degree such as an MSE CE&M/MBA.
Common courses for MBA in Construction Management programs include Construction Planning and Scheduling, Construction Law, Environmental Issue Land/Construction, Strategic Management for Construction Organizations, Advanced Construction Estimating, Leadership Skills for Managers, Management Operations, and Management Information Technology. Programs generally require 36-48 credit hours of study, and some schools offer accelerated programs that may take as few as 12 months to complete, if prerequisite requirements have been met.
Note that an advanced degree and experience are not the only requirements to land a position with a major construction company. A license is required in most states and employers place a high value on certifications or designations such as Certified Construction Manager (CCM), awarded by the Construction Management Association of America (CMAA), or Certified Professional Constructor (CPC) or Associate Constructor (AC), awarded by the American Institute of Constructors (AIC).
Now, let's talk salaries. In 2016, the mean annual wage for CMs was $99,510. Top earners in the field averaged $119,710-$158,330. This does not include signing bonuses and other benefits. The top paying industries for construction managers are:
Other Fabricated Metal Product Manufacturing - $147,560
Depository Credit Intermediation - $127,770
Oil and Gas Extraction        - $126,740
Amusement Parks and Arcades - $126,420
Specialty (except Psychiatric and Substance Abuse) Hospitals - $123,580
Land Subdivision - $109,120
Other Heavy and Civil Engineering Construction - $108,870
Utility System Construction - $101,710
Nonresidential Building Construction    - $100,630
The top paying states for construction managers are:
New Jersey - $141,500
Alaska - $127,810
New York - $121,030
Rhode Island - $112,300
Delaware - $111,170
The states with the highest levels of employment for construction managers are California ($107,530), Texas ($96,870), Florida ($94,550), New York, and Ohio ($97,760).
Considering an MBA? Use our interactive map to find information on schools and colleges offering MBA programs in your state.
Sources
"Construction Job Growth Rebounds in 2017." Abc.org. Associated Builders and Contractors, Inc. (ABC), 03 Feb. 2017. Web. 28 Apr. 2017.
 "Construction Managers." Occupational Outlook Handbook. U.S. Bureau of Labor Statistics, 17 Dec. 2015. Web. 28 Apr. 2017.
"11-9021 Construction Managers - Occupational Employment and Wages, May 2016." U.S. Bureau of Labor Statistics. U.S. Bureau of Labor Statistics, 31 Mar. 2017. Web. 28 Apr. 2017.
Tishman Construction Management Program (TCMP). The Regents of the University of Michigan, 2016. Web. 28 Apr. 2017.
"Topic: Construction Industry." Statista, The Statistics Portal. Statista Inc., 11 Dec. 2014. Web. 28 Apr. 2017.