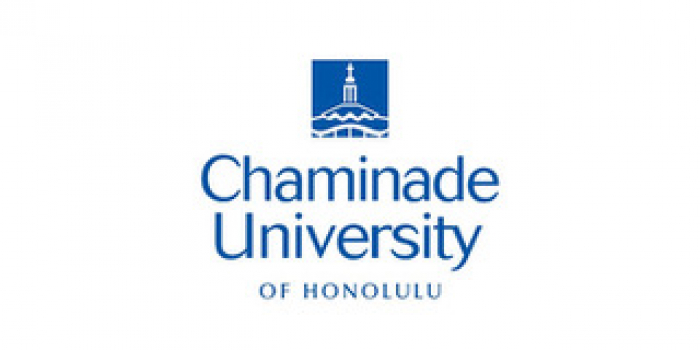 We recently had the pleasure of chatting with Chaminade University Liz Stone, MBA Program Manager, about Chaminade's impressive online MBA program offerings, including unique programs around the university's home state of Hawai'i.
What type of student typically enrolls in your Chaminade's online MBA program? 
At Chaminade students may take a combination of online, on-campus and hybrid courses (which have some sessions online and some on-ground). Our students come from Hawai'i, many other states and a variety of countries. Our students tend to be working professionals who are seeking to advance in their current careers, change careers, take over a family business, or start a new business. We also have a number of current and former military students.
Are students required to spend time on Chaminade's campus in Honolulu?
No, students may complete their general MBA degree (for which they choose any 4 electives) completely online. If students seek the MBA with an accounting concentration, and in some cases, in other concentrations, they will need to take some on-ground classes. 
Chaminade's program in graduate management is almost 40 years old.  How is that an advantage to your students?
Yes, we are proud of how long we have been providing our graduate coursework and degrees! Our program is well-known and respected in Hawai'i and we are gaining more attention nationally and internationally as a result of our concentrations, student success and flexibility. We currently offer concentrations in Not-for-Profit Management, Accounting, and Island Business (doing business in an island environment). Beginning in January of 2019, our winter term, we will also offer MBA concentrations in Science and Technology, and Health Care Administration.
Do students work as a cohort or in another way?
No. Students select their own schedules each term. We have four 10-week terms per year, beginning in January, April, July and October. This way, students truly take the courses that they want and need, and that best fit their schedules and lives in each term. That being said, students certainly develop friendships and opt to take classes together, thereby creating their own cohorts while in the program.
How do students in the online MBA program interact with faculty? 
Frequently and on a one-to-one basis! Our faculty is very caring and hands-on. Because our classes tend to be smaller (ranging from 8 to 20 students, generally online), our faculty really get to know each student individually and care about the students, their challenges, goals and successes.
What is unique about the structure of your online MBA program? 
Our program is unique in its flexibility in a number of ways. First, students select their own courses each term, so there is no predetermined cohort of classes selected for them. Second, students may take one, two or sometimes three classes each term to best suit their work schedules and lives. Third, students may take a combination of online, on-ground and hybrid classes if they wish, or they may take all MBA classes online. Our online classes are also structured asynchronously, so that students login anytime they wish to complete the required module of work for any given week of the 10-week term. Interactive classroom formats occur as well with threaded discussions, where students contribute their own thoughts to a discussion topic, and respond to each other online as they would in an on-ground classroom.
Chaminade students and graduates are often recognized for their contribution in the community. How is your program set up to help students with that contribution?
Yes! We are very proud that our Marianist values of service-learning and giving back to the community are so strongly reflected in our graduates. Service and project-based learning is emphasized in our program so that students learn to give back and learn from our faculty who are or were working professionals. The networking and mentoring by the faculty is invaluable for our students in career advancement and new career opportunities.
What kind of career services and professional resources do you offer online MBA degree candidates?
Our Career Services and Advising Offices will help with everything from resume writing, to job interview and internship opportunities. Throughout the year many local, national and international companies seek Chaminade students and graduates, and we make sure that our students are well-supported and get the help they need to take advantage of these opportunities.
With concentrations in Not-For-Profit, Accounting and Island Business, what is most popular with your MBA students and why?
Our General Business MBA is the most popular for online students as they may pick any 4 electives to complement their core classes. Our other concentrations are popular as well, for different reasons. Those who seek to work or advance in nonprofit jobs often choose that concentration, and in Hawai'ii our for-profit, government, and non-profit communities have much overlap. Students who seek to be CPAs or work as accountants will choose the Accounting Concentration, and those who wish to work in or learn more about working in island environments gravitate toward our Island Business MBA. 
What advice would you give a prospective candidate for your online MBA program? 
Show us who you are and what you would like to get out of your MBA degree. Why do you want an MBA, and what do you plan to do with that degree. What do you have that is unique and would be valuable and interesting to your fellow students and your professors?
Thanks to Liz Stone for participating. For more interviews, check out our Online MBA Report Interview Series.