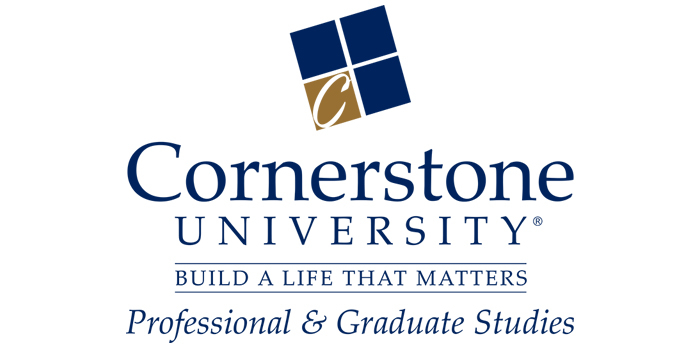 We recently spoke with Jeffrey Savage at Cornerstone University about their Online MBA program.
What type of student typically enrolls in your online MBA program? 
A mid-career professional, someone in his or her mid-30s or late-30s who works as a manager but not necessarily an executive.  Our MBA is designed more for first-line supervisors or middle managers looking to further advance in their careers.
Cornerstone offers vocationally-focused specializations in Finance, Global business, Health care and Project management.  Can you elaborate on these courses—will the program take longer to finish with a concentration?
The Master of Business Administration (MBA) is an accelerated 20-22 month program that is offered in two formats: blended (traditional classroom environment with online components) and online. Students develop leadership skills based on principles in operations, finance and accounting, organizational behavior, marketing, and strategy. These five essential disciplines will help students to develop the distinctively competitive knowledge, skills, and abilities needed in the 21st century global business environment, along with practical management skills. Students take a core of 9 classes (29 credits) and then must select a 9-credit, 3-class concentration in one of those four areas. The program requires a concentration, so no, students must take one of four, and it adds nothing to their program.
Are students required to spend time on the Cornerstone campus?
If they are taking the online program, no; they do not have to complete a residency.
Do students work as a cohort or in another way?
We do enroll students as a cohort, yes, starting a cohort whenever we have, typically, 12 or more students.
Cornerstone offers a 12 month MBA option via it's Advanced Standing program for alumni of Cornerstone University's undergraduate in business.  Do many alum take advantage of this accelerated program?
We've had 4 graduates and another 8 actively in the program.
How do students in the online MBA program interact with faculty? 
Mainly asynchronously via discussion boards, emails, and feedback on papers although increasingly, our faculty are using video platforms such as Loom to make videos for students, and several of our faculty hold voluntary Google Meet or Zoom sessions with students during the week.
Cornerstone offers an optional global trip—does this destination change each year?  What can students expect to learn while abroad? See the following weblink for more comprehensive information
https://www.cornerstone.edu/academics/pgs/master-of-business-administration/global-business-concentration/global-trips/
What is unique about the structure of your online MBA program? 
I don't know that it's unique, but students do take the 9-class core and then select a concentration between health care, finance, project management, and global business that area all 3 classes and 12 credits. I will say for those taking project management, our concentration builds on the previous classes so that the right student with the right background could take our 18 weeks of PM classes (3 classes x 6 weeks) and then be uniquely prepared to pass the PMP certification test.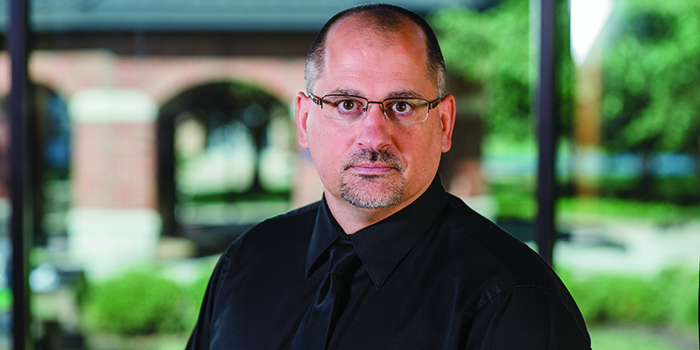 Do you offer career services and professional resources to online MBA degree candidates?
We are currently building a career curriculum that will walk students through 10 modules in helping them determine their calling as well as give them resources to connect with in terms of being able to network and understand career-related services that our offered to them.  As of right now, though, no, we do not have professional or career services that our students can plug into in the same way that a traditional undergraduate student would have access to via a career center, for example.
Is Cornerstone's alum involved in mentoring or working with current students or any other way?
We have an alumni advisory board, and many of our alumni teach in the business programs.
What advice would you give a prospective candidate for your online MBA program? 
First, you need to make sure that online education is the right platform for you.  Our classes are accelerated (6-7 weeks long), and classes run consecutively with no built-in breaks, so from a student success perspective, one should be able to carve out 15-20 hours per week to devote to their studies, and prospective students need to understand that online education requires self-discipline and motivation that is different from in-seat classes and programs.  If you want a 20-22 month MBA program that helps to advance your career and edifies you personally, and you devote 15-20 hours per week to your studies and you can motivate yourself to complete assignments when no one is there to push you, then doing our program makes sense.  Education is not, free, however; and just having a piece of paper with a degree designation will not help you.  You must read, study, and learn to reap the benefits that our program offers.
Thanks to Jeffrey Savage for participating. For more interviews, check out our Online MBA Report Interview Series.