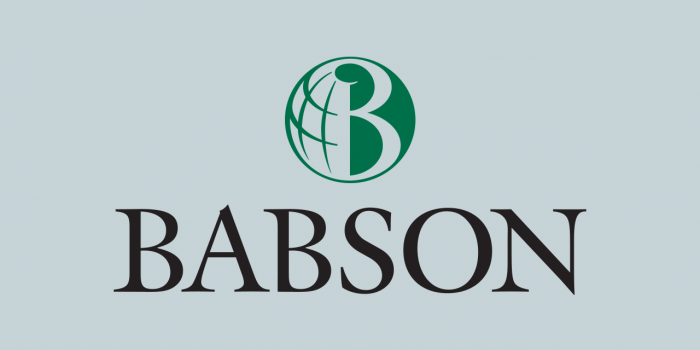 Babson College is known for it's well-regarded entrepreneurial spin on every subject and well-connected alumni network.  Recently, we spoke with Katherine McVey, Director of Graduate Admissions about the program.
Babson offers several types of MBAs---Blended, one year, two year and evening program.  Do any of the students interact or is each a cohort?  Are the faculty the same or different for each program?
Our Blended Learning, One-Year, and Two-Year programs are all cohort-based, while our Evening program is more independent. For the cohorted programs, the core courses of each are open only to that program's students. However, in order to encourage cross-collaboration and networking, all programs have the opportunity to interact during our elective set as our electives our open across program. Overall, our goal is to allow students to make a lifelong connections in as many ways possible. Kind of along those lines, our faculty teach across programs. We wants all of our students to have the opportunity to learn from some of the best business minds.
We are very curious about StartUp week, and the TechMark simulation competition.  How does this build connections between students and faculty?
StartUp Week is designed as an opportunity for our students to really get to know each other, the faculty, and the broader Babson Community before starting to work online. We know that it can be difficult to add an MBA program to an already very busy schedule, so StartUp Week is supposed to help set the students up for success. Part of that is TechMark, which is their first simulation in the program. In order to combat a possible feeling of isolation when working online, we put our students into learning groups of 5-7 people that they are with for multiple months. TechMark is the first real challenge that this group will face together, but they can expect the guidance and support of our team and faculty throughout.
Babson's SLE (Signature Learning Experiences) are offered as part of the blended curriculum.  Can you share what key skills students will learn and experience in these experiences?
100 years ago, when Roger Babson founded this school, he was really interested in starting a school that focused on the practical application of business. We have built upon that model, and encourage our students to gain as much experiential learning as possible. The SLE is a product of those efforts. During this session, our students are guided through a simulation that will help them discover how to thrive in a new industry in a disruptive environment. It's a three day, intensive event, that is meant to challenge our students to think in innovative and disruptive ways.
Capstone: Corporate Entrepreneurship (MBA7402) –This seems like a contradiction---entrepreneurial vs corporate.  Can you tell us how Entrepreneurial thought and action can apply to students wanting to grow in established organizations?  And students wanting to strike out on their own?
Entrepreneurial Thought and Action (ETA) is, in part, a kind of methodology that helps students make decisions and take action. Babson is interested in entrepreneurship of all kinds, be it corporate, family business, or starting your own endeavor, and that is especially true with our Blended Learning students. Most students in the program are not interested in starting their own company, and instead want to either advance their career or transition to a new role. We teach students how to use ET&A in order to be nimble and adaptive, and to bring innovative change to their existing company. We also, of course, teach them how to start their own company and give them the resources to get started if that is their final goal. Really, we just want students to use these tools to confidently take some kind of action, small or large.
Does Babson's Partnership with Wellesley (Liberal Arts) and Olin (Engineering) extend to the F.W. Olin's Blended MBA
At the moment, not really. I've heard of a couple graduate students taking courses at Olin, but right now those partnerships are much closer at the undergraduate level. Also, and I could be wrong, it's my understanding that Olin and Wellesley only offer undergraduate programs, so a partnership is a bit harder when we're on the graduate level.
What type of student typically enrolls in your online MBA program? 
Students in the Blended Learning MBA program are usually working professionals with at least five years of work experience, though our average is closer to ten years. Our students come from a large variety of industries, and we strive to create a classroom that brings as many different perspectives as possible. They also tend to be collaborative, motivated, and interested in entrepreneurship on some level. What's exciting about that, is you end up with these incredible cohorts of students who bring a wealth of experience and knowledge and who are all interested on some level in innovation. This brings a unique dynamic to the classroom and really raises the level of discourse.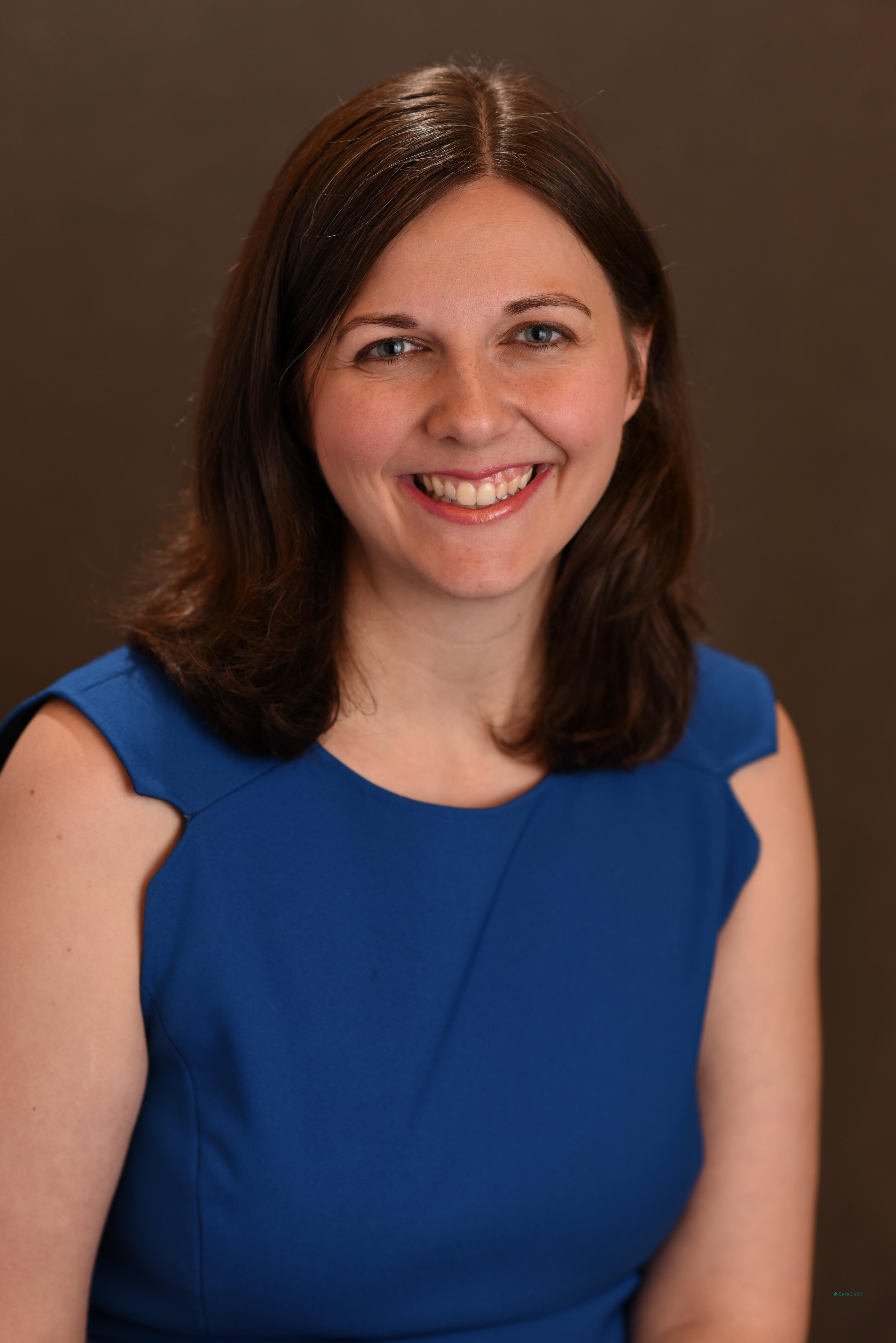 Are students required to spend time on campus?
Yes. Our students come to campus several times over 21-months. They start off the program with StartUp Week, which takes places here in Wellesley. After that, they usually come to campus about twice a semester for in-person sessions. This changes a bit with electives and the SLE, but in general, they can expect to visit campus several times.
How do students in the online MBA program interact with faculty? 
I've actually been extremely impressed with how dedicated our faculty are to the online platform. They teach across our four MBA programs, but when they teach in the Blended Learning format, they all know the importance of being available and offering different online options. As such, our students engage with the faculty through live online lectures, discussion board posts, and optional online office hours. Additionally, our faculty are always willing to meet with students either online or even in-person if they need some extra help.
Do you offer career services and professional resources to online MBA degree candidates?
Absolutely. Our Working Professional students are seen as really the same as our full-time students. The degree is the same, but the format is different. As such, they have access to our Center for Career Development (CCD). CCD offers a number of counselors who experts in specific industry verticals and can help students position themselves to make the moves they need to achieve their goals. I've seen them work with Blended students with things like resume or interview prep, to helping them to negotiate their new salary. They are able to meet with our students here on campus, but also offer online opportunities so that our Blended Learning students (including those at the hubs) can more easily access them.
What advice would you give a prospective candidate for your online MBA program
Babson is a school that really cares about its community and the experience that they have. These students, both undergraduate and graduate, are intelligent and extremely motivated. I'd strongly recommend coming to campus to get a feel for the community. You are welcome to attend a Visitor Program during one of the Blended face-to-face sessions, or you can sign-up for an online event. Fit is very important when you are investing your time and money, and coming to visit can really make the difference.
Thanks to Katherine McVey for participating. For more interviews, check out our Online MBA Report Interview Series