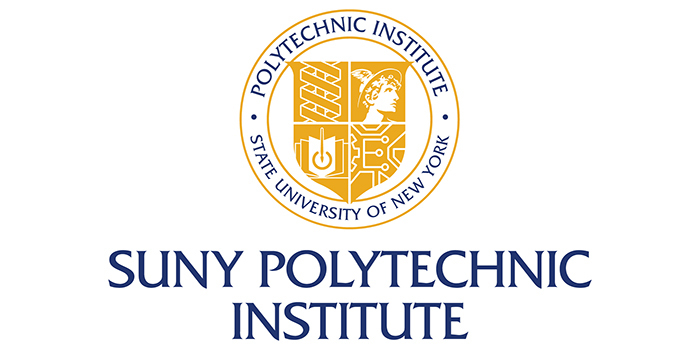 We recently spoke to Dr. Rafael F. Romero about SUNY Polytechnic Institute's online MBA and what makes their program unique.
What type of student typically enrolls in SUNY Poly online program?
While there is wide diversity among students who typically enroll in SUNY Poly online programs, they tend to be older with a few more years of work experience as compared to on-campus students. Some of the online students may be looking for a career change or advancement. They are managing their options for career development and are usually juggling their job requirements and other day-to-day activities. This means that some of them take longer in completing the program requirements since some of them may choose to take fewer courses per semester. Still others are in one field and want to change to another they feel could be more rewarding.
SUNY Poly offers an MBA in Tech Mang. that blends traditional topics with a focus on technology and innovation leadership. Why is this offering key in the current work force?
We are convinced that an MBA that emphasizes technology, innovation, and leadership is relevant in today's job market and for related industry. Becoming familiar with what others are doing and learning from their mistakes and rewards will put a company ahead of the game. It is important to understand that leading employees in a direction that will be effective for the organization and the attainment of the goals they have in mind is crucial to success.
How do students in the online MBA program interact with faculty?
Students in SUNY Poly's online MBA program interact with faculty in a variety of ways. The main platform is Blackboard. However, participants may also communicate via phone, video conferencing, and email. Most interactions are asynchronous to give students the opportunity to complete their work on their own time and convenience, but on occasion the communication may be synchronous so there is an opportunity for student to interact in real time. Students may also be invited to come to campus and interact in person with other students and with faculty. Each platform provides students an opportunity to address concerns and answer their questions.
What is unique about the structure of your online MBA program?
Our online MBA program was among the first implemented in New York State and perhaps the nation. We were also pioneers in establishing an online MS in Accountancy. We are also unique in that our MBA in Technology Management was one of the first programs in this field at the time it began. In addition to the traditional business core with courses in economics, marketing, finance, and human resources, it also has a technology management core with courses in innovation, entrepreneurship, and leadership. Students may choose among a variety of concentrations, including marketing, finance, human resources, and health informatics.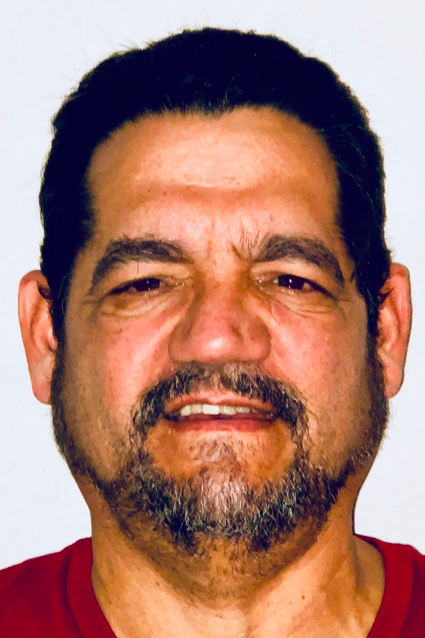 Tell us about the career services and professional resources that are offered to online MBA degree candidates?
Most online students rely on social media, email, and often on their interaction with other online students. This can include interacting with former students who have already have gone through the program and are already making a contribution to their workplace. Online students are considered non-traditional students; their hours of interaction are usually not the traditional 8:00 a.m. to 5 p.m. hours. Therefore, SUNY Poly works hard to ensure that services are available at non-traditional hours and on weekends. The office of career services offers internship and apprenticeship opportunities, among other important services. Officers identify potential positions and employers near the online student's home community. Securing a job opportunity for online students becomes more of a cooperative effort, and this can be rewarding.
Can you share a short example or highlight of faculty achievement in the program?
There are many wonderful examples, but one of the most recent and remarkable could be the creation of InnovationChallenge New York (ICNY) by Professor Robert Edgell. ICNY is a community-based experiential (applied) learning, research, and service initiative in the form of a student competition, which aims to transform novel ideas into actions and greater quality of life in New York State. In particular, ICNY addresses the economic and social well-being of the greater Mohawk Valley economic development  region by combining the best of business modeling and innovation with collaborative design methodologies developed and used by architects, designers, and urban planners. In response to a community challenge identified by program leaders, student teams interview local civic, business and community leaders, research areas of interest, identify problems and opportunities, and work to design meaningful solutions that are socially responsible, environmentally and economically sustainable, and humanly satisfying.
What advice would you give a prospective candidate for the online MBA program?
Studying online is definitively different form studying on campus in a classroom. Online students communicate mostly in writing, so they may need above average writing skills. Time management is also essential, and students must be well organized to manage all requirements. Good discipline is an essential quality. If student works well independently, the student will do just fine. If, instead, the student thrives on personal interaction, a program with an in-class component may be more appealing.
 
Why should a prospective MBA candidate choose SUNY Poly?
SUNY Poly's online MBA offers affordability and flexibility. On top of that, SUNY Poly offers an accredited program with dedicated faculty, small classes, and a well-balanced and highly relevant curriculum. These are all important attributes to look for in a top-tier online program because choosing the right online MBA program is not an easy decision. Balancing a busy schedule and other everyday life responsibilities could be a challenge. The growing need to balance busy schedules and multiple responsibilities makes SUNY Poly's online MBAs an excellent choice.
Which companies typically recruit MBAs from your program?
There are a number of local, regional, and state companies that typically recruit MBAs from SUNY Poly's program; these are some of the companies that are listed in our most recent Job Fair:
Access CNY
Adirondack Bank
Advance Testing Company, Inc.
AES Northeast, PLLC
Air Force Research Laboratory
Amphenol Aerospace
ANDRO Computational Solutions, LLC
Arc Herkimer
Assured Information Security
Atlas Copco Comptec LLC
Barrett Paving Materials Inc.
Bartell Machinery Systems, LLC
BNY Mellon
Briggs & Stratton Corporation
Callanan
Carbone Auto Group
Clarkson University
CPS Recruitment
Cryomech
Day Automation
Enterprise Holdings
Excellus BlueCross BlueShield
Express Employment Professionals
Fiber Instrument Sales, Inc.
Gustafson & Wargo CPAs LLP
Indium Corporation
INFICON
JBS Dirt, Inc.
Little Falls Hospital
M.A. Polce Consulting, Inc.
Meyda Lighting
New York Central Mutual
New York State Department of Transportation
Northwestern Mutual
NYS Veterans' Home @ Oxford
Oneida Nation Enterprises, LLC/Turningstone Resort & Casino
PAR Government
PhysAssist Scribes
PPC
Rapid Response Monitoring
Rescue Mission of Utica Inc.
ShipRite Software
Staffworks
Surfwrench LLC
Technergetics
The Arc, Oneida-Lewis Chapter, NYSARC
The Grand Healthcare
The Hartford
The Raymond Corporation
U.S. Marine Corps
United Parcel Service
Upstate Medical University
UTC Aerospace Systems
Utica National Insurance
Thanks to Dr. Rafael F. Romero for participating. For more interviews, check out our Online MBA Report Interview Series.