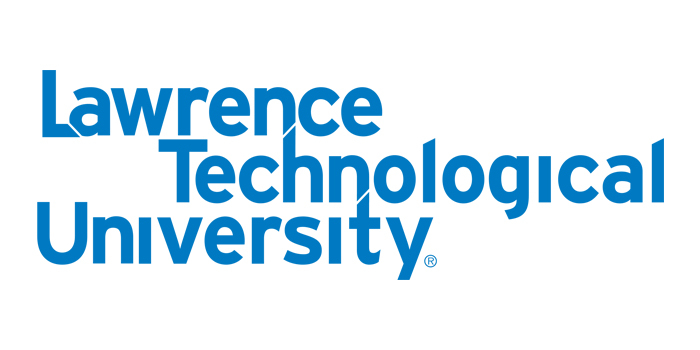 Online MBA report recently had the opportunity to speak with Dr. Patty Castelli about Lawrence Technological University's Online MBA, including the emerging fields of cyber security and business analytics offerings.
Lawrence Tech is dedicated to a balance between Theory and Practice--can you tell us more about how that plays out for Online MBA students educational experience?
An MBA from Lawrence Tech ensures students gain a set of both theoretical and practical knowledge and skills that sets them apart by helping them become effective leaders and decision makers. Consistent throughout the MBA program are required research projects where students work independently and in teams to research current trends and emerging theories in a wide variety of business disciplines.  Additionally, reflection is a critical part of the MBA program where students have ongoing opportunities to learn from their actions, observe their behaviors and find meaningful ways to change behaviors so that they are more prepared to serve as leaders in today's multinational and multicultural organizations.  The LTU Online MBA can help expand and engage student creativity to bring about sustainability and vision to businesses. Our professors are actively engaged in research within their discipline expertise, assuring that their lessons are topical, current and relevant to today's students and industries. Most recently, the College of Business and Information Technology earned accreditation through AACSB International, which represents the highest standard of achievement for business schools worldwide.
What type of student typically enrolls in your online MBA program? 
Students that enroll are generally working professionals and leaders with a variety of work experience and undergraduate majors. Their age varies from post-undergraduate students to mature adult learners returning to college to complete an advanced degree. The student body is diverse with a substantial international representation.
Lawrence Tech offers 5 concentrations in business analytics & cybersecurity, finance, information technology, marketing, and project management. Which are the most popular and why?
Currently, project management seems to be the most popular, probably because it has been in existence the longest and had an opportunity for further development. Also, it remains the most applicable or general area of study. Business analytics & cybersecurity and information technology are newer programs which have gained popularity and traction most notably in the last couple of years concurrently as these areas are very topical in the current job market. Marketing and finance are also popular however, currently they do not have as many electives developed for online delivery as the other 3 concentrations though both of these concentrations are currently being further developed.
Are students required to spend time on campus?  How do online students interact with their dedicated student relationship advisor?
Students are not required to spend time on campus however this is something that some students find beneficial, especially if they are in close proximity. Since teamwork is an important aspect of program outcomes, online students interact through synchronous online sessions using the latest apps and technologies, to phone calls and emails. There are also often visits to campus as there is a lot of students that happen to be from within the metro Detroit area and who take online courses because of convenience and LTU's excellent reputation.
Do students work as a cohort or in another way?
Currently, there is not a cohort program for our online MBA.  Online MBA students work in collaborative teams in various subject areas, through rich online discussions and group projects, and provide each other with feedback via online peer-reviews.  As current leaders and professionals, students interact regularly in teams within businesses where they are employed in or with businesses they volunteer with.
How do students in the online MBA program interact with faculty?
Online MBA students are provided with individual, course and program, and career guidance through their interactions with MBA faculty. There is approximately a 20:1 student to faculty ratio, so students are able to get individualized expert instruction and guidance. MBA faculty are available through online and on-site office hours. Online interaction in courses is accomplished through email, frequently asked questions forum, discussions, reflective journal feedback, discussion forums, announcement guidance, grading and individualized and team feedback.
What is unique about the structure of your online MBA program?
The 36 credit online MBA is convenient and can be completed in just 2 years. It provides a strong foundation of business administration and additionally diverse areas of expertise concentrations including project management, cybersecurity, information technology, marketing and finance.  Online courses include a variety of delivery methods, individualized learning and a plethora of content-instructor-student-student interaction opportunities. Students are encouraged to work on real-world projects in conjunction with their current jobs or to volunteer at companies of their interest. In addition to online courses, students may also choose to take hybrid and/or on-ground courses depending on their preferences.
Do you offer career services and professional resources to online MBA degree candidates?
Online MBA degree candidates are guided by their advisors, faculty, area coordinators, the Dean, CoBIT Director and the staff. They are consistently given opportunities for professional development, networking, discussions and exposure to businesses and business leaders through special programs, professional area chapters, conferences, seminars, Toastmasters and international student chapters, as well as expert panel discussions. LTU has expert career services in business areas and a large body of MBA alumni that are still engaged with the program. Career services offer interview and resume coaching, networking and job opportunities. Students are also given opportunities to engage in conversations with potential employers through regular recruitment events organized by the CoBIT.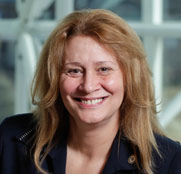 What advice would you give a prospective candidate for your online MBA program?
This is a program for those that are interested in acquiring and extending their innovation, business integrity and exceptional leadership and communication skills. The online MBA program is at once doable yet allows for one to excel in unique areas of expertise with the convenience of being able to do so as a working professional. Dedication, consistent engagement and self-knowledge go a long way of ensuring success through online courses and communication with faculty and other students.
Why should a prospective MBA candidate choose Lawrence Tech?
Lawrence Technological University has always been a leader in design and innovation. Technology is our middle name. LTU's alumni excel in their careers and have made remarkably influential, effective and entrepreneurial leaders, managers and employees.
What companies typically recruit MBA's from your program?
Companies in all areas recruit from our highly versatile MBA program, most notably automotive and automotive suppliers, technology, government, the healthcare industry, engineering, entertainment, marketing and HR consulting companies and industries.
Thanks to Dr. Patty Castelli for participating. For more interviews, check out our Online MBA Report Interview Series.