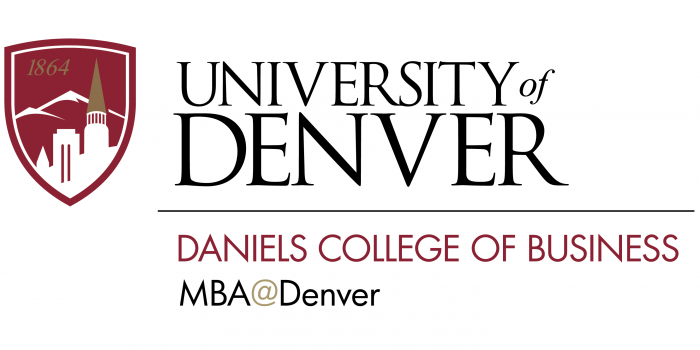 We recently spoke with Carol J. Johnson, PhD, Assistant Dean, Program Director | [email protected], Daniels College of Business | University of Denver about DU's Online [email protected], launched in Winter 2018.  The program is fully accredited by AACSB and HLC. Students who take two classes per term can expect to finish in 21 months or so.
University of Denver's [email protected] focuses on training purpose-driven professionals.  How do Online MBA students connect with the social, environmental and ethical issue-education that your program emphasizes?
[email protected] students connect with the social, environmental and ethical issues of today through (1) our rigorous curriculum, including weekly live sessions for each course, (2) our on-ground Immersions, and (3) a deep and robust connection with the faculty. Through our challenge-driven approach, our students tackle current business issues in their courses and come together once a week for a 90-minute live session, allowing for thoughtful and deep discussions on the ethical, social, and environmental issues of today. For example, in our Leading with Integrity course students examine what it means to be an ethical leader, how leaders can affect the public good, and how gender equality and equal opportunity play a role in defining a leader. Our students also are required to complete two on-ground Immersions. During these Immersion experiences, students will examine topics such as ethics in the world of finance, how technology impacts business practices, and what are the primary social and environmental factors to consider when doing business abroad.
What type of student typically enrolls in your online MBA program?
Our students are working professionals who come from a wide variety of backgrounds. They are entrepreneurs, CEOs, COOs, senior managers, middle managers and service members and veterans. Typically, our students live within 300 miles of Denver, though some our students reside in other states such as Maryland, Delaware, West Virginia, Virginia, Pennsylvania, Georgia, Florida, Ohio, Illinois, Michigan, Minnesota, Texas, North Dakota, Wyoming, New Mexico, Arizona, Washington, California and Hawaii. On average, our students have 11 years of work experience and are 36 years old. 
Are [email protected] Denver students required to attend the in-person immersions?  What do students experience at the three-day gatherings?
Attendance at two immersions are a required part of our degree. The immersions begin on a Friday evening with a student/faculty dinner and time to socialize. On Saturday, our students attend two 4-hour sessions to learn about business topics of interest. Saturday evening is free for our students to have dinner and continue to get to know each other in person. The third 4-hour session occurs on Sunday morning, which closes out the experience.
Topics of interest have included: "Data is the New Oil: Presenting Data Meaningfully" and "Walk on Wall Street," discussions on finance highlighted with a panel discussion of investment professionals who are also Daniels alumni. In March, students will travel to South by Southwest (SXSW) in Austin, Texas to explore the latest innovations in technology and new products. There is also an immersion on campus in March, which will examine cutting-edge digital marketing. In June, students will travel to Trieste, Italy to better understand key performance indicators used in business. We offer at least one immersion each quarter, some take place at DU, while others are travel experiences.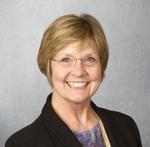 [email protected] Denver offers two concentrations: Marketing and Finance. Which concentration is most popular and why?
The finance concentration is the more popular of the two at this point, although we are very early in concentration declaration process. We are finding that students are interested in deepening their finance skill set and improving their technical knowledge base. For many, that will be a very good complement to their already strong management and leadership skill set.
Our Finance concentration includes the following courses:
•                FIN 4200, Financial Investments & Markets
•                FIN 4410, Financial Planning & Analysis
•                FIN 4320, Equity Analysis
•                FIN 4150, Advanced Business Valuation
Instructors in our Finance concentration are:
Chris Hughen, CFA:   Chris Hughen, CFA is an associate professor of finance at the University of Denver and serves as the co-director of the Marsico Investment Center. Hughen holds a PhD in finance from the University of Missouri and regularly teaches courses in security analysis and portfolio management.
He started his career in finance at Kimberly-Clark, which is a consumer products manufacturer in the Fortune 500. Dr. Hughen holds the Chartered Financial Analyst (CFA) designation and the Certificate of Investment Performance Measurement (CIPM), which are premier professional credentials in the global investment community.
 Andrew Detzel: Andrew L. Detzel, PhD, FRM, is an assistant professor of finance at the University of Denver Daniel's College of Business. His research examines investment performance as well as the economics that determine the rates of return on financial assets. Professor Detzel teaches courses on investments and fixed income to graduate audiences. He earned the PhD in finance from the University of Washington before joining Daniels in 2015.
Chichernea's research interests are in the area of empirical asset pricing, with a special focus on the connection between idiosyncratic, firm-specific, risk and returns. She studies risk based explanations for asset pricing anomalies, specifically instances where return variation seems to defy the basic tenet of "high risk, high return." Chichernea has taught investments, corporate finance and financial modeling to graduate students.
Tracy Xu: Tracy Xu is an associate professor of finance in the Daniels College of Business at the University of Denver. She is a leading researcher in the areas of corporate governance, corporate finance and real estate finance. Her research work focuses on the impact of corporate governance on corporate performance and decision-making, the role of information in financial markets and financial resolution in the troubled real estate market.
Dr. Xu teaches graduate courses with a primary focus on corporate finance. Her expertise expands across the areas of strategic finance, financial modeling and business valuation. She has also taught various professional development courses in the executive education program and customized training program for companies.
Xu received her undergraduate degree from Nankai University and the PhD in finance from the University of Washington. She also holds the Chartered Financial Analyst (CFA) designation. She is a member of the American Finance Association, Financial Management Association and the Colorado Society of CFAs.
Our Marketing concentration includes the following courses (students will choose 4 of the 5):
•                MKTG 4810, Integrated Marketing Communications
•                MKTG 4380, Global Supply Chain Management
•                MKTG 4580, Insights to Innovation
•                MKTG 4820, Brand Management
•                MKTG 4675, Entrepreneurial Marketing
Instructors in our Marketing concentration include:
Melissa Akaka: Melissa Akaka is an associate professor in the marketing department at the Daniels College of Business. She is the Elizabeth and Ali Machado Faculty Fellow and teaches topics such as marketing research, introduction to marketing, customer experience design and collaborative innovation. Her research investigates the co-creation of value in consumer cultures and consumption experiences as well as collaborative innovation and entrepreneurship in dynamic service ecosystems. She is also the Co-Director of the Consumer Insights and Business Innovation Center (CiBiC) at the Daniels College of Business. She holds the PhD from the University of Hawaii.
Michael Myers: Michael Myers is a teaching associate professor and expert in the digital marketing field. He teaches courses in social media marketing, digital metrics, mobile marketing and integrated marketing communication. He holds the International MBA from Daniels College of Business, University of Denver.
Jack Buffington: Jack Buffington's research focuses on the development of the 21st century supply chain system that will revolutionize the economy and society, and how supply chain systems will lead to a new definition of sustainability that will enable environmental innovation and enterprise profitability. He is responsible for warehousing and brewery fulfillment for MillerCoors, the second largest beer manufacturer in the United States. In this role, Buffington is responsible for developing and implementing a distribution strategy for its U.S. market. Buffington brings a professional background that spans leadership positions in supply chain to manufacturing and finance across the consulting and consumer products sectors. He holds a PhD from Lulea University of Technology in Lulea, Sweden.
 Lora Louise Broady:  Lora Louise Broady has been active in academia since 2008, developing and teaching graduate-level courses in both the online and on-campus formats. She currently serves as an adjunct professor at the University of Denver's Daniels College of Business where she teaches MBA marketing courses in brand management and digital marketing. Broady comes from a strategy consulting background where she assisted companies in the cable, telecom and financial services industries with bringing new products to market - including new product development, global branding and go-to-market strategies. She currently serves as an Academic Strategist for Pearson Education, supporting the digital transformation of learning in higher education.
Heather McDougall:  Heather McDougall will teach the capstone course, which will focus on social entrepreneurship as it relates to marketing.  McDougall is an experienced executive director with a demonstrated history of working in the higher education industry and entrepreneurial communities with 19+ years of international education experience as a creator and instructor of leadership and social entrepreneurial programs abroad and nationally. She holds a PhD from Indiana University, Bloomington.
Tell us about the career services and professional resources that are offered to online MBA degree candidates.
Daniels Career Services offers resources and engagement opportunities to help students accomplish their career goals. Our career coaches provide individualized guidance, helping students explore career options, prepare for interviews, develop professionally and build a diverse professional network. Our students may also take advantage of executive coaching.
What companies typically recruit MBA's from your program?
The students that first enrolled in the program have not yet graduated. However, we have representation from companies in several industries, including healthcare, consumer goods, insurance, investment/banking, transportation, and government as well as the military.
Our students are employed by companies such as Visa, Toyota, Pepsi, GEOMAT, JP Morgan Chase, Comcast, Siemens Energy, DaVita, and Colorado Permanente Medical Group.
Can you share a short example or highlight of faculty achievement in the program?
Melissa Archpru Akaka is an associate professor in the marketing department at the Daniels College of Business. She is teaching one of the marketing concentration classes in the [email protected] program: Insights to Innovation. Melissa is part of the Faculty Fellowship Program that recognizes and supports young faculty and their research. The fellowship supports her research regarding innovation and value co-creation. Her article, "How Does Innovation Emerge in a Service Ecosystem?" was recently published in Journal of Service Research. The focus of the study was the HAT platform, a cloud-based personal data service that enables customers to collect, contextualize, visualize and trade their personal data privately and securely. Her research on co-creation, "The role of co-creation and dynamic capabilities in service provision and performance: A configurational study," was recently published in Industrial Marketing Management.
Articles:
https://daniels.du.edu/faculty-fellows-fosters-excellence-research/
https://daniels.du.edu/innovation-is-a-journey-not-a-destination/
https://daniels.du.edu/what-qualities-do-the-most-successful-agencies-have/
What advice would you give a prospective candidate for University of Denver's Online MBA program?
When we evaluate students for admission, we look closely at professional work experience, career goals and aspirations, diversity, communication skills, team skills and academic background. We look for students who we feel will be strong contributors to the classroom and to the overall Daniels community and ultimately be strong alumni. We like students from a wide variety of backgrounds and students who understand the value of a graduate degree and the role it plays in their career path. Finally, we want students who communicate well, have experience on teams, recognize the value in learning from their peers and embrace the importance of ethics and values-based leadership.
Why should a prospective MBA candidate choose University of Denver's Online MBA?
Collaborative Online Environment – Class discussions are informed by current business issues and class assignments. Students connect face-to-face (in immersions) and on screen (as part of class work) to work on projects.
Deep Connection with Faculty –Our faculty teach both online and in class in our residential programs at Daniels, and care deeply about connecting with students. Our faculty are experienced, not only in the graduate classroom, but also in business. One half of our faculty have started or have owned their own businesses and most of them consult.
An extension of the campus community – Online students are as much a part of the DU and Daniels communities as our on-campus students. They have access to career and executive coaching, academic resources, mentorship programs, student gatherings and more.
ABOUT THE PROGRAM
The Daniels online MBA program—[email protected]—allows our students to earn an MBA while maintaining a balanced life. Our blended format of online classes and in-person immersions offers convenience and connection—not to mention an immediate return on investment. Our program goal is to make our students indispensable to their organization. As our students grow their skills and knowledge-base, they will also grow their network via our outstanding faculty and distinguished Daniels alumni.
ABOUT THE UNIVERSITY OF DENVER DANIELS COLLEGE OF BUSINESS
Founded in 1908, the Daniels College of Business is a top-ranked business college at the University of Denver, one of the country's premier private universities and the oldest university in the Rocky Mountain West. With its rich history of excellence and innovation, Daniels is globally recognized as a leader in providing an immersive and student-centered business education. Grounded in ethics and principle-centered leadership, Daniels' educational experience not only teaches students, it transforms lives. As a learning community, Daniels' students, faculty and staff affirm the College's deeply held values including service, integrity and impact. Through its programs, research and outreach, Daniels is committed to addressing some of the world's most pressing economic and non-economic challenges.
Thanks to Carol J. Johnson for participating. For more interviews, check out our Online MBA Report Interview Series.