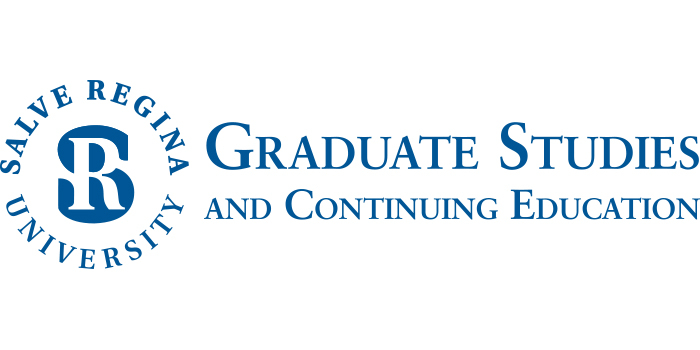 We recently spoke with Arlene J. Nicholas, Ph.D.,  Associate Professor at Salve Regina University.  
What type of student typically enrolls in Salve Regina's online MBA program? 
Salve Regina University has a great reputation and enrolls professionals and graduate students from a wide variety of industries.  We also have a number of our own undergraduate students who chose to return to Salve to earn an MBA .  The convenience of an online degree from Salve Regina allows them to complete the degree from their career location. We also have a number of International military officers, who are attending the United States Naval War College, complement their studies with the courses to complete the MBA.  Some are starting the program in mid-career and others are planning for a new career. They are seeking to broaden their knowledge in current business topics and applications.  Busy professionals appreciate the flexibility for work, travel and family commitments. 
Students in the online MBA can be local, regional and international.  Many Salve undergrads are from Rhode Island, Massachusetts, Connecticut, New York, New Jersey, and other states, including California and Florida. A small number are international students so when they go home after graduation, they are glad to take courses with some of their former teachers.
Do students work as a cohort or in another way?
Students are not in cohort groups and can take courses in any order except for the final capstone course.
Salve Regina offers both online and on-campus coursework. Are students required to attend class on-campus?
Students are not required to take campus classes but those who are close enough may sometimes take hybrids as the seven week course has only four campus meetings 6-8:30 pm. 
Salve offers a wide range of concentrations (cybersecurity, nonprofit management, social ventures, entrepreneurial enterprise and health care administration and management), many of which are unique compared to other programs.  How does Salve decide what to offer?
Salve graduate business faculty and the graduate studies Dean and administrators assess the needs of students and industry   
Salve is mission driven and students reflect this mission in their career interests of corporate social responsibility whether in protection of client information, non-profit or for profit ventures and healthcare administration. 
Can you walk us through the partnership with AICPU (American Council on Education for Chartered Property Casualty Underwriters)?
Students who have taken graduate level courses for example business law, risk management, can transfer up to 12 credits (4 courses) into the program. A completed AICPCU certification can transfer at 2 courses. 
How do students in the online MBA program interact with faculty? 
Students are sent welcome notes prior to the course through e-mail and have regular interactions with faculty through personalized discussion comments and reviews of submitted papers each week. Other updates/news items are posted in announcements.  The full-time, business savvy, faculty are complemented with highly skilled adjuncts who have professional experience.  Many teachers are still active in business areas and/or research. Their focus is to share their knowledge and challenge students to become keen analysts of current and future organizational needs. Emails are responded to within a day and papers/discussions have a quick turnaround time to identify strengths/weaknesses for upcoming assignments. Student evaluations highly praise the feedback, knowledge and encouragement they have received from their teachers.. Faculty also respond within 24 hours to phone calls. Many meet with students on campus. 
How are you compressed courses different than regular courses?
Compressed courses are twice the work in half the time. Students are advised to plan on 10 hours per week per course to study, research, analyze and write.  This cost-effective program and format can be completed in two years with one course at a time through Fall session 1 & 2 , Spring 1 & 2 and in 2 Summer sessions or in three years with two courses in Fall/ Spring (one course in each of the two sessions).  It is an important investment for understanding and qualifying for today's competitive challenges. 
Tell us about the career services and professional resources that are offered to online MBA degree candidates?
The Career Development office is available to students and alumni for assistance with resumes, cover letters, LinkedIn, interview skills and employee connections.  The Center for Business Outreach has alumni connection events as well as the Alumni office.  The library has 24 hour online access to the Wall Street Journal, Hoovers and other current business databases and journals.
Can you share a short example or highlight of faculty achievement in the program?
Full-time and adjunct faculty are active in research, presentations, and some publications.  Many volunteer and/or collaborate with the community to be of service.  Recently, a faculty member was awarded a semester sabbatical and tuition for Disney Institute to augment her already prestigious talent and experiences in global business and education for courses on topics of creativity, leadership and innovation. 
The MBA program is IACBE accredited which has a focus on student outcomes. 
What companies typically recruit MBAs from your program?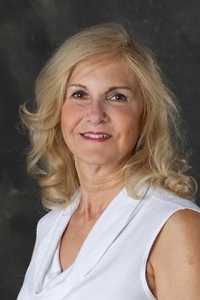 Our MBA students are employed in a variety of industries, including financial, accounting, management, human resources, contracting and marketing.  Employers include G-Tech, Titleist, Lifespan, Raytheon, Marriott, Schneider Electric, the Naval Undersea Warfare Center (NUWC),and AT Cross. 
Thanks to Arlene J. Nicholas for participating. For more interviews, check out our Online MBA Report Interview Series