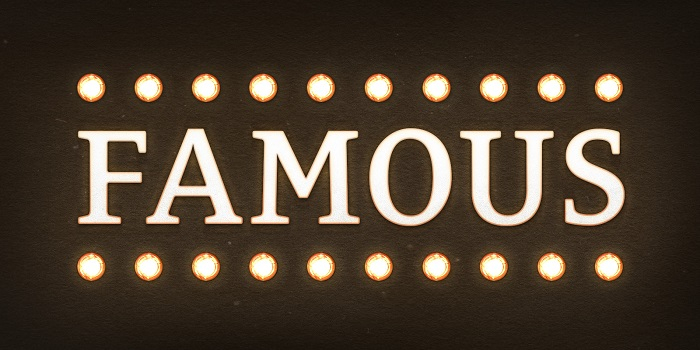 5 Famous People You Didn't Know Had MBAs

| Famous Person | Estimated Net Worth |
| --- | --- |
| Shaquille O'Neal | $350 Million |
| Ina Garten | $44 Million |
| George W. Bush | $20 Million |
| Dr. Oz | $14 Million |
| Lisa Leslie | $5 Million |
It's no secret that an MBA degree is one of the surest paths to a lucrative career. Starting salaries for MBA graduates from top ranked institutions are rarely less than six figures, and that's not including bonuses, profit sharing, and other perks. What this equates to is millions of dollars over a twenty-year period for most MBAs. Those who graduate from other schools can expect to earn a hefty amount over the same period as well.
Well, a select group has managed to do even better than this. These lucky few are earning millions per year, and all are working in industries that one rarely associates with an MBA. Still, no matter where you land before, during, or after earning your MBA, if you're making millions, this is the one degree that will definitely come in handy.
1. Shaquille O'Neal, Estimated Net Worth $350 Million
This 7-foot-1, 300-pound basketball legend is famous for his time with the Los Angeles Lakers. People also know Shaquille O'Neal (Shaq) as a rapper, actor, and pregame/halftime show host. Shaq earned his BA at Louisiana State University and his MBA at University of Phoenix. O'Neal went on to earn an Ed.D. (doctorate) from Barry University. 
2. Ina Garten, Estimated Net Worth $44 Million 
This Food Network star dabbles or has dabbled in a little bit of everything—she's an author of cookbooks, TV show host, magazine columnist, and former analyst on nuclear policy for the White House. Hel-lo! Her show, Barefoot Contessa received six Emmy nomination, and it won two. Garten earned her MBA at George Washington University.  
3. George W. Bush, Estimated Net Worth $20 Million 
Ok, some people might take issue with this one, but you have to give a little credit to the only president in history to earn an MBA. The G.W. earned his degree at none other than Harvard Business School and he was quite successful way before becoming president. Bush had already made it big in the oil industry and as co-owner of the Texas Rangers. It didn't hurt that his pops was president first.
4. Dr. Oz, Estimated Net Worth $14 Million 
The one and only Dr. Oz earned his MBA at the Wharton School, while simultaneously attending medical school at UPenn School of Medicine. This doctor, TV show host, Founding Editor of Dr. Oz The Good Life, and author is listed as one of the wealthiest doctors in the world.
5. Lisa Leslie, Estimated Net Worth $5 Million
Lisa Leslie is the most prominent figure in the Women's National Basketball Association (WNBA). Besides this, Leslie is a four-time Olympic gold medalist, three-time MVP for the WNBA, model, and actress. You may have seen her on NBC's Celebrity Apprentice where she used the skills she acquired during her MBA program to compete with other "celebrities." Leslie graduated in just eight terms from the University of Southern California (USC) with a degree in Communications. Like Shaq, she went on to earn an MBA from the University of Phoenix.
Honorable Mentions
Although more than half of the following 15 celebrities didn't go all the way, they did pursue a degree in business or related area. Let's start with the graduates.
1.     Arnold Schwarzenegger earned a degree in Business and International Economics from the University of Wisconsin-Superior. 
Estimated Net Worth: $300 Million
2.     Ivanka Trump attended the Wharton Business School at University of Pennsylvania, where she earned a Bachelor's in Economics. 
Estimated Net Worth: $300 Million
3.     John Grisham graduated from Mississippi State University with a degree in accounting. He received his law degree from University of Mississippi, better known as "Ole Miss." 
Estimated Net Worth: $220 Million
4.     Lionel Richie graduated from Tuskegee Institute with an economics degree. 
Estimated Net Worth: $200 Million 
5.     Kevin Costner graduated from California State University, Fullerton, with a BA in Business.
Estimated Net Worth: $150 Million
6.     Wanda Sykes graduated from Hampton University in Virginia with a marketing degree.
Estimated Net Worth: $6 Million
7.     Sean "P. Diddy" Combs attended Howard University in Washington, D.C., where he pursued a business degree. 
Estimated Net Worth: $ 750 Million 
8.     Tiger Woods was an economics major at Stanford University. 
Estimated Net Worth: $740 Million 
9.     Clint Eastwood briefly pursued a business administration degree at Los Angeles City College. 
Estimated Net Worth: $375 Million 
10.  Mick Jagger, yes MICK JAGGER, enrolled in the London School of Economics and Political Science (LSE). He joined forces with Keith Richards soon after and the rest is history.
Estimated Net Worth: $360 Million 
11.  John Elway studied economics at Stanford University. 
Estimated Net Worth: $145 Million 
12.  Ray Romano pursued a business degree at Queens College in Flushing, New York. His focus was accounting.
Estimated Net Worth: $120 Million
13.  Cate Blanchett took classes at Melbourne University in Fine Arts and Economics. Later, she graduated from Australia's National Institute of Dramatic Art. 
Estimated Net Worth: $45 Million
14.  Benicio del Toro studied business at the University of California at San Diego (UC San Diego). 
Estimated Net Worth: $45 Million
15.  Eddie Izzard studied accounting at the University of Sheffield, UK. 
Estimated Net Worth: $18 million
Sources 
"5 Celebrities You Never Knew Had Business Degrees." Bentley University Graduate School of Business. Bentley University, 21 May 2015. Web. 24 Mar. 2017.
Hudson, David L., and Roger Matuz. The Handy Presidents Answer Book. Canton, MI: Visible Ink, 2012. Print.
Jacobs, Ekemini, Femi Fani-Kayode, and Charles Ogbu. "Drs. Phil, Oz, Gupta: The World's 15 Richest Doctors With Networth From $12 Billion - $4.5 Million." The Trent. The Trent Online, 30 July 2016. Web. 24 Mar. 2017.
"Lisa Leslie." Biography.com. A&E Networks Television, 04 Feb. 2016. Web. 24 Mar. 2017.
Raycheva, Boyana. "10 Celebrities With an MBA or Business Degree." Prepadviser.com. PrepAdviser.com, 23 June 2015. Web. 24 Mar. 2017.
Strohm, Mitch. "Ivanka Trump Net Worth." Bankrate. Bankrate LLC, n.d. Web. 24 Mar. 2017.
Strohm, Mitch. "What is Tiger Woods' net worth? The answer may surprise you." Bankrate.com. Bankrate LLC, n.d. Web. 24 Mar. 2017. 
TheRichest.com. TheRichest.com, 2017. Web. 24 Mar. 2017.