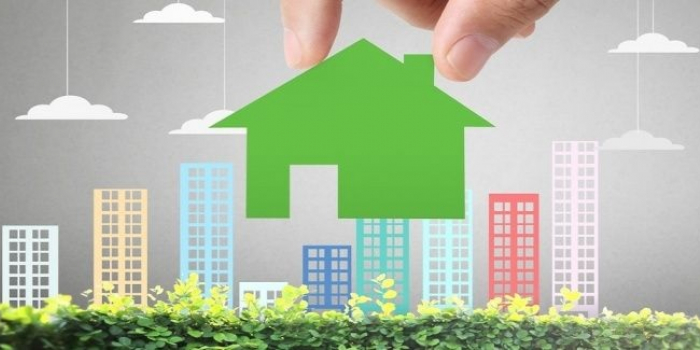 Schools that Offer an Online MBA in Real Estate

| | | |
| --- | --- | --- |
| Drexel University | Philadelphia | Pennsylvania |
| Florida International University | Miami | Florida |
| Florida State University | Tallahassee | Florida |
| University of North Carolina-Chapel Hill | Chapel Hill | North Carolina |
| University of Southern California | Los Angeles | California |
The real estate game can be brutal, but if you're good at it, it can also be a wildly rewarding career move with unlimited income opportunities. This is especially true in the commercial and luxury real estate markets where million to multi-million dollar properties are the norm. For example, according to Investopedia, in 2015, the starting price for a luxury home was $8 million in Los Angeles, $5 million in NYC, $3 million in San Francisco, and $2 million in Miami." In 2016, prices in Chicago and Houston were $1.2 million and $1.36 million, respectively.
Commercial properties are rarely less than several million dollars and can go up to tens of millions of dollars. At an average 6% commission for residential properties and 4-6% for commercial buildings, this translates to tens of thousands of dollars for a single transaction. The Bureau of Labor Statistics (BLS) reports that high-performing real estate brokers earned more than $162,260 in 2016. High performing real estate agents earned more than $112,570. Keep in mind that this is just the "average." Individual earnings vary. In fact, many real estate professionals earn more than $200,000 annually and some earn millions per year.
Breaking into the Real Estate Business
If you think real estate sounds like an industry you'd like to be a part of, keep in mind that getting in isn't as easy as you might think. Though the BLS says the typical entry-level education is a high school diploma or equivalent, the real estate market is competitive and complex, so many agencies prefer to hire candidates with a college degree. Most large, global firms prefer to hire candidates with an advanced degree such as an MBA.
In addition, both brokers and sales agents must be licensed. To become licensed, candidates typically must complete a number of real estate courses and pass a difficult licensing exam. Keep in mind that "to get a broker's license in most states, real estate brokers must have experience working as a licensed real estate sales agent," says the BLS. Though requirements vary by state, "most require 1 to 3 years of experience."
The good news is, if you have interpersonal, organizational, and problem-solving skills, you're well on your way. "Strong interpersonal skills are essential for real estate brokers and sales agents," says the BLS, "because they spend much of their time interacting with clients and customers. To attract and keep clients, they must be pleasant, enthusiastic, and trustworthy.
Real estate brokers and sales agents must be able to work independently, managing their own time and organizing, planning, and prioritizing their work." Brokers and agents need to be able to "quickly (sometimes immediately) address concerns clients or potential customers may have with a property. They also mediate negotiations between seller and buyer."
The Real Estate MBA
Because most brokers are self-employed, they must also have superior business skills in order to "manage every aspect of their business." This includes "reaching out to prospective clients, handling their finances, and advertising their services." An MBA with a Specialization in Real Estate can help develop and perfect these and the other business skills needed to thrive in the industry. The program can also help students enhance those interpersonal, organizational, and problem-solving skills mentioned earlier.
This can be accomplished through a comprehensive curriculum designed to immerse students in the key areas of both modern business and real estate. Course titles and curriculums will vary by school, so the following is just a sampling of the types of courses Real Estate MBA students are taking across several top business schools:
Advanced Real Estate Investment and Analysis
Housing Markets
Independent Study/Annual Student Research Competition
International Housing Comparisons or International Real Estate Comparisons
Legal Issues in Real Estate
Public Economics: State and Land Policy
Real Estate Development
Real Estate Entrepreneurship
Real Estate Investment: Analysis and Financing
Real Estate Lab
Urban Fiscal Policy
Urban Public Policy and Private Economic Development
Urban Real Estate Economics
The MBA Core is often similar across the board and includes courses such as Managerial Statistics, Business Analytics, Strategy Formulation, Marketing, Financial Accounting, Corporate Finance, Managerial Economics, Global Economic Environment, and Operations Management. Most programs require completion of an internship and multiple local and global experiences are often on the menu as well.
The MBA in Real Estate is a popular degree these days, with some of the nation's best business schools offering programs that have excellent placement rates. Just a few include UNC Kenan-Flagler Business School, USC Marshall, and FIU College of Business. 
Real Estate Employment Outlook
According to BLS, employment of real estate brokers and sales agents is projected to grow 6% for the 2016-2026 decade. This is as fast as average for all occupations. Per the BLS, "because people are increasingly using real estate brokers and sales agents when purchasing homes, employment is projected to grow as the real estate market improves. Population growth also will continue to stimulate the need for new brokers and agents and an improving job market and rising consumer spending also will drive demand for brokers and agents to handle commercial, retail, and industrial real estate transactions."
In addition, "the large millennial generation will be entering the prime working-age and household-forming age cohort over the next decade. Although this generation has delayed home ownership because of financial and debt considerations, it is projected that many will enter the housing market over the next 10 years."
Considering an Online MBA? Use our interactive map to find information on schools and colleges offering Online MBA programs in your state and across the U.S.
Sources
Conway, Trey. "Standard Real Estate Commission Calculator." MortgageCalculator.biz. MortgageCalculator.biz, 2013-2017. Web. 24 Aug. 2017.
Folger, Jean. "Become A Real Estate Agent For The Ultra Rich." Investopedia. Investopedia LLC, 01 June 2015. Web. 24 Aug. 2017.
"Kellogg Real Estate Program and Curriculum." Guthrie Center for Real Estate. Kellogg School of Management, Northwestern University, 2017. Web. 24 Aug. 2017.
"Real Estate Brokers and Sales Agents." U.S. Bureau of Labor Statistics, Occupational Outlook Handbook, 2016-17 Edition. U.S. Department of Labor, 17 Dec. 2015. Web. 24 Aug. 2017.
"Real Estate Brokers and Sales Agents." U.S. Bureau of Labor Statistics, Occupational Outlook Handbook, 2018. U.S. Department of Labor, 04 Sep. 2018. Web. 11 Nov. 2018.
"Real Estate Department - MBA Program." The Wharton School – University of Pennsylvania. Wharton University of Pennsylvania, 2017. Web. 24 Aug. 2017.
"RE/MAX Luxury Report on Metro Chicago Real Estate: $1 Million-Plus Home Sales Start 2017 with Strong First-Quarter Showing." Cision PR Newswire. PR Newswire Association LLC., 01 May 2017. Web. 24 Aug. 2017.