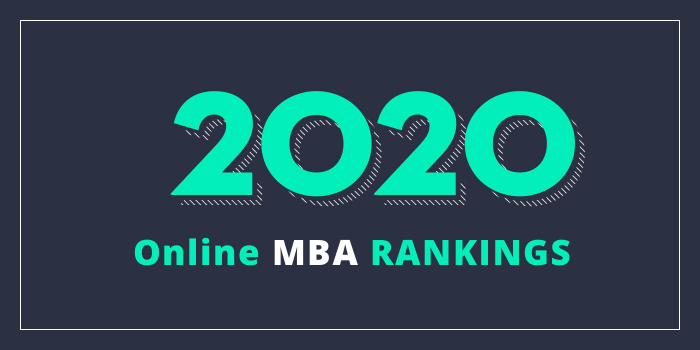 Our 2020 rankings of the Top Online MBA Programs in Tennessee. For an explanation of ranking criteria, click here.
Top Tennessee Online MBA Programs - 2020 Rankings

| Ranking | School | City |
| --- | --- | --- |
| 1 | University of Memphis | Memphis |
| 2 | University of Tennessee at Martin | Martin |
| 3 | Tennessee Tech University | Cookeville |
1. University of Memphis, Memphis, Tennessee

University of Memphis was founded in 1912 as West Tennessee State Normal School. The school serves more than 22,000 students enrolled in 17 bachelor's degree programs in more than 250 areas of study, master's degrees in 54 subjects, doctoral degrees in 26 disciplines, education specialist degree in two areas, a Juris Doctor, and graduate certificate programs in 44 areas of study. Programs are offered in 13 colleges and schools.
The Fogelman College of Business and Economics (FCBE) at University of Memphis offers six different tracks to earn an MBA, including the Online Professional MBA. This 33 credit hour program consists of a 30-credit core and one three credit hour elective course. Course highlights include Corporate Governance and Business Ethics, Creativity and Innovation, Global Strategic Marketing, Information Systems in the Global Enterprise, and Seminar in Leadership. There are no prerequisites for the core curriculum and students can take three required courses, Law, Ethics, and Corporate Governance, Leadership and Team-Building, and Creativity and Innovation, as a three-day, on-campus, residency course. Courses are scheduled on a rotating basis in the weeks before the beginning of a semester.
Other program highlights include 24/7 learning from synchronous and asynchronous instruction by "globally-renowned faculty" and no concentration requirements. The FCBE Online MBA Program is AACSB-accredited.
2. University of Tennessee at Martin, Martin, Tennessee
University of Tennessee at Martin (UT Martin) dates back to the founding of Hall-Moody Institute in 1900. The Institute established UT Junior College, which would eventually become University of Tennessee at Martin. Today, this comprehensive, public university serves nearly 7,300 students representing 44 states and 21 countries. Students choose from more than 100 academic areas of study within 18 undergraduate degree programs and five graduate degrees with 17 specialized concentrations. Programs are offered in five colleges.
The College of Business and Global Affairs University of Tennessee at Martin offers a 33 credit hour online MBA program that is designed for individuals with an undergraduate degree and at least two years' work experience who are seeking to advance their careers. The cohort-based program provides focus through a series of 6-8 week courses. Courses for the program are delivered sequentially and Banking and Financial Services, Corporate Financial Management, Legal and Ethical Environment of Business, Organizational Theory and Design, and Strategic Management and Business Policy, to name a few.
Trips to the UT Martin campus are not required, so all interaction between the programs diverse group of students and faculty takes place via discussion boards, email, virtual classrooms, and virtual group meeting rooms. Other assignments and exams are completed and submitted online. This AACSB-accredited program emphasizes that it has just 20 students per cohort "to keep each other motivated." Students typically begin the program in January or June, and most will complete the UT Martin Online MBA in approximately 18 months.
3. Tennessee Tech University, Cookeville, Tennessee

Founded in 1915 and serving more than 10,000 students, Tennessee Tech University (Tennessee Tech) offers degrees from eight academic schools and colleges including Agriculture and Human Ecology, Arts and Sciences, Business, Education, Engineering, Fine Arts, Interdisciplinary Studies, and Nursing.
The College of Business at Tennessee Tech offers an MBA program that the school says is "designed with working professionals in mind." This "Industry-Immersed" program may be completed on campus, 100% online, or a combination of the two. The curriculum consists of ten, 3-hour courses for a total of 30 hours, including seven 3-hour core courses (21 hours) and three 3-hour electives (9 hours). Course highlights include Analytical Decision Making, Business Strategy, Financial Statement Analysis, Management of Information Technology, and Organizational Leadership.
Students may choose between four concentrations including Finance, HR Management, International Business, and Management Information Systems (MIS). With or without a specialization, students in this AACSB-accredited program will develop "general managerial competence through extensive use of various pedagogies such as case methods, simulations, and research projects."
Full- and part-time programs are available for students looking to complete their MBA in as little as one year, or self-pace for up to six years.