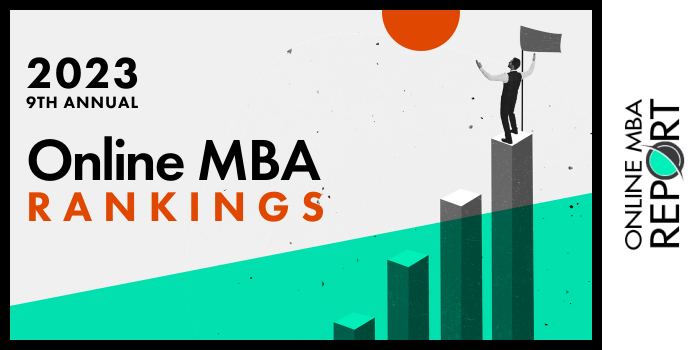 Our 2023 rankings of the Top Online MBA Programs in Mississippi. For an explanation of ranking criteria, click here.
Top Online MBA Programs in Mississippi - 2023 College Rankings

| Ranking | School | City |
| --- | --- | --- |
| 1 | Mississippi State University | Starkville |
| 2 | University of Mississippi | Oxford |
1. Mississippi State University, Starkville, Mississippi

Established in 1915, the College of Business at Mississippi State University (MSU) is the oldest business school in the south. This AACSB-accredited College has more than 35,000 alumni from all 50 states and 142 countries. Within the College are more than 40 majors, minors, concentrations, and specialized programs across all areas of business. Among the College's programs is an MBA that can be completed entirely online.
Consisting of 30 credit hours, the program explores areas such as Strategic Management in a Competitive Environment, Finance, Supply Chain & Operations Management, Leadership, Business Decision Analysis, Marketing, Accounting, and Management. Course examples include Strategic Marketing Management, Corporate Finance, Financial & Accounting Report Analysis, Leadership Skills, Strategic & Entrepreneurial Management, and Business Decision Analysis.
MSU Online MBA students have the option to enroll in Spring, Summer, or Fall. The program typically takes two years to complete, but students who have completed all undergraduate prerequisites can finish in as few as 18 months. Prerequisite courses are also available online.
Graduates of the Online MBA Program at Mississippi State University are prepared to pursue leadership roles across industries. Examples include Compliance Manager, Operations Manager, Administrative Services Manager, Financial Manager, Purchasing Manager, Business Intelligence Manager, Chief Executive, Business Manager, Management Analyst, and Regulatory Affairs Manager.
Mississippi State University was founded in 1878 as the Agricultural and Mechanical College of the State of Mississippi. The school serves approximately 23,085 students enrolled in more than 175 programs leading to a bachelor's, master's or doctoral degree. Programs at Mississippi State University are housed across eight academic colleges including Agriculture and Life Sciences; Architecture, Art, and Design; Arts and Sciences; Business; Education; Bagley Engineering; Forest Resources; and Veterinary Medicine. Mississippi State University is accredited by the Southern Association of Colleges and Schools Commission on Colleges (SACSCOC).
2. University of Mississippi, Oxford, Mississippi

The School of Business Administration at University of Mississippi (Ole Miss) has an AACSB-accredited Online MBA program that can be completed through the Standard Track in two years. This option allows students to take two courses per term. For students seeking a slower pace, a one-course per term option is available. Students may start the Ole Miss Online MBA at any term and courses for the program are delivered by the same faculty who teach on-campus.
Consisting of 36 credit hours, the Online MBA at University of Mississippi helps students develop interpersonal, entrepreneurial, communication, entrepreneurial, and leadership skills. Course examples Management of Technology and Innovation; Supply Chain Management; Business Planning and Entrepreneurship; Strategic Marketing Management; Leadership and Ethics; Organizational Behavior; and Predictive Modeling and Analytics.
The Ole Miss Online MBA also includes a Strategic Management Capstone. Students will complete this course after the first year to evaluate knowledge skills acquired as they relate to real business problems and decision environments.
Graduates of the program are prepared to pursue leadership roles in all areas of Business. School of Business Administration alumni work for companies such as Amazon and Adobe, on Wall Street, and for a number of NFL teams.
University of Mississippi was chartered on February 24, 1844. The school opened on November 6, 1848 as the state's flagship university with a liberal arts curriculum, four faculty members, and 80 students. Today, Ole Miss serves approximately 19,870 students enrolled in hundreds of programs across 16 colleges and schools. University of Mississippi is accredited by the Southern Association of Colleges and Schools Commission on Colleges (SACSCOC).