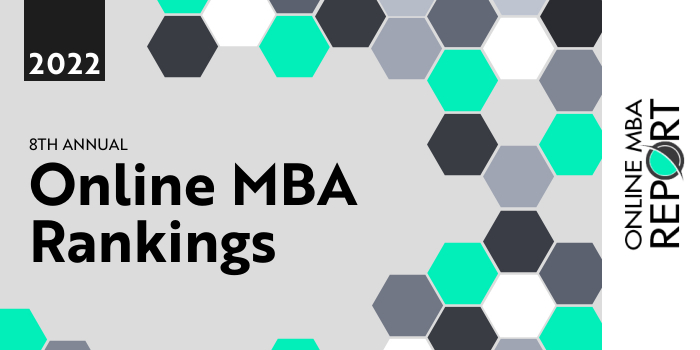 Our 2022 rankings of the Top Online MBA Programs in Maryland. For an explanation of ranking criteria, click here.
Top Online MBA Programs in Maryland - 2022 College Rankings

| Ranking | School | City |
| --- | --- | --- |
| 1 | University of Maryland | College Park |
| 2 | Johns Hopkins University | Baltimore |
| 3 | University of Baltimore | Baltimore |
1. University of Maryland, College Park, Maryland

University of Maryland (UMD) houses the Robert H. Smith School of Business (Smith School or Maryland Smith). Established in 1920, the Smith School is one of the 12 colleges and schools at UMD, with notable alumni such as Richard Dickson—President/COO of Mattel, Carly Fiorina—former CEO of Hewlett-Packard, and Roy Schwartz—Axios Co-founder.
The Smith School at UMD has an AACSB-accredited MBA Program with Full-time, Flex, Executive, and Online options. The Online MBA attracts professionals with an average eight years of work experience in areas such as science, government, engineering, and business. Students in this AACSB-accredited program has five specializations including Accounting, Finance, Information Systems & Business Analytics, Marketing, and Supply Chain Management. A General Track is also available.
The Smith School Online MBA consists of 54 total credits completed over six 14-week terms. Course examples for the program include The Global Economic Environment, Entrepreneurship, Corporate Venturing, Sustainability: Economics and Strategy, Fraud Examination, Detection, and Deterrence in the Business Environment, Corporate Venturing, Data Mining and Predictive Analytics, Global Trade Logistics, Social Media and Web Analytics, Managing Digital Businesses and Platform, and Innovative Solutions to Supply Chain Challenges.
The Smith Online MBA is largely asynchronous, allowing students to continue to meet personal and professional obligations for the duration of the program. Other features include small class sizes, experiential learning opportunities, workshops, virtual career-coaching, mock interviews, leadership assessments, career development, networking opportunities, optional GMAT/GRE scores, and access to an online recruiting system and automated job search system.
The Maryland Smith Online MBA may be completed in as few as 24 months, with just two three-day required campus-based residencies worth two credits. Residencies take place at the beginning (Opening Residency) and end (Capstone Residency) of the program.
Graduates of the MBA Programs at University of Maryland are employed in industries such as Government/Civil Service, Healthcare, Investment Banking/Brokerage/Securities/Financial Services, Information Technology, Automotive/Transportation, Consulting, Educational Services, Construction, Electronic/Devices, Entertainment/Media, and Hospitality.
The University of Maryland, College Park is accredited by the Middle States Commission on Higher Education (MSCHE). Founded in 1856, UMD College Park is the flagship campus of the University System of Maryland. The original land-grant institution in the state and one of only 62 members of the Association of American Universities, University of Maryland serves 41,200+ students enrolled in more than 300 undergraduate majors, master's degrees, and doctoral programs.  
2. Johns Hopkins University, Baltimore, Maryland

Johns Hopkins University (JHU) houses Carey Business School which has a number of online programs from executive education courses and certificates to advanced degrees. A flexible MBA for working professionals is available that takes two years to complete. Consisting of 54 credits, the program offers eight in-demand specializations including Entrepreneurial Marketing; Health Care Management, Innovation, and Technology; Business Analytics and Risk Management; Financial Management; Investments; Entrepreneurship, Innovation, and Technology; Digital Marketing; and Public and Private Sector Leadership.
The JHU MBA has three annual start dates and fully interactive courses, allowing for asynchronous and/or fully synchronous learning styles. The GMAT and GRE scores are not required for admission, and exclusive Carey Business School scholarships are available for all qualified students.
An exceptional 100% of graduates of the JHU Carey Online MBA Program accept full-time job offers within 90 days of graduation. The top hiring companies for Class of 2021 graduates include Amazon,  Zoom, IBM, Abbott, PayPal, Microsoft, Tuscany Strategy Consulting, AT&T, McKinsey & Company, Raytheon Technologies, and Morgan Stanley. 
Johns Hopkins University is accredited by the Middle States Commission on Higher Education (MSCHE). Founded in 1876, the school serves more than 32,000 students enrolled in more than 400 programs across nine academic divisions on four campuses in Baltimore; one in Washington, D.C.; facilities throughout the Baltimore-Washington region; and in China and Italy.
3. University of Baltimore, Baltimore, Maryland

University of Baltimore launched the UBalt Online MBA at in 1999, becoming the first AACSB-accredited school to pioneer a web-based MBA program that was available to students 100% online. Housed in Merrick School of Business , the 36-48 credit hour program consists of six major themes: Leveraging Technology and Business Intelligence; Managing Innovation and Strategy; Managing Performance and Risk; Interfacing with External Stakeholders; Managing the Value Chain; and Leading and Managing People. Each course for the program fits into at least one of these themes.
Course examples include Business Analytics, Creativity and the Entrepreneurial Mindset, Leading with Integrity, IT for Business Transformation, Marketing Strategy, Managing in a Dynamic Environment, Customers and Markets, Innovation and Project Management, Corporate Finance, and Collaboration, Negotiation, and Conflict Management. Courses are delivered in 7- and 15-week sessions and the program has both full- and part-time options.
The UBalt Online MBA provides the opportunity to customize a specialization through electives (Build Your MBA) or specialize in Marketing, Leadership and Management Development, Data Analytics, or Managing Financial Performance. Other program features include global field experiences, personal career coaching, and professional development workshops.
The UBalt Online MBA culminates with a three-credit hour Experiential Strategic Management Capstone. Graduates of the program are prepared for leadership positions in just about every sector.  
University of Baltimore is accredited by the Middle States Commission on Higher Education (MSCHE). Founded in 1925 as a private night School of Law and College of Business Administration, UBalt joined the University System of Maryland in 1988. Serving 3,710 students from Maryland and across the U.S., UBalt offers more than 70 programs housed in the Yale Gordon College of Arts and Sciences, the College of Public Affairs, Merrick School of Business, and the School of Law.