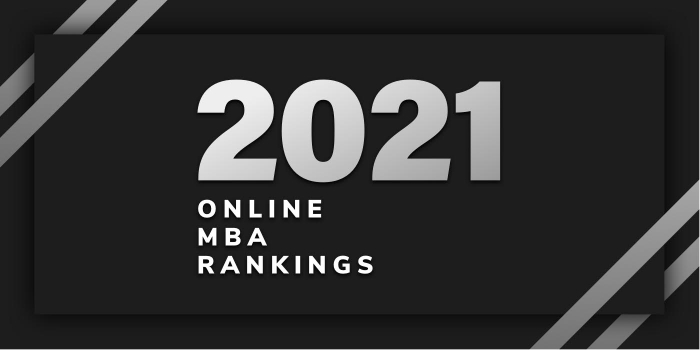 Our 2021 rankings of the Top Online MBA Programs in Maryland. For an explanation of ranking criteria, click here.
Top Online MBA Programs in Maryland - 2021 Rankings

| Ranking | School | City |
| --- | --- | --- |
| 1 | University of Maryland | College Park |
| 2 | University of Baltimore | Baltimore |
1. University of Maryland, College Park, Maryland

Founded in 1856, University of Maryland (UMD) is the flagship campus of the University System of Maryland. UMD is the original land-grant institution in the state and it is one of only 62 members of the Association of American Universities, an organization composed of the leading research universities in the United States and Canada.
Serving nearly 41,000 students and employing 14,505 faculty and staff members, UMD has 388,000 alumni including famous graduates such as Co-founder of Google, Sergey Brin, Jim Henson, founder of The Muppets, and Seinfeld co-writer, Larry David.
The school houses the Robert H. Smith School of Business (est. 1920), which offers an AACSB-accredited online MBA program with six career-focused specializations. Options include Accounting, Finance, General Track, Information Systems and Business Analytics, Marketing, and Supply Chain Management. The program, which consists of 54 total credits completed over six 14-week terms, is largely asynchronous, which allows students to continue to meet personal and professional obligations during their course of study.
The school says "a small number of live online classes presented via the state-of-the-art video conferencing tool, Adobe Connect, provide the benefit of "attending" class and interacting with professors and peers in real time." Students will also benefit from audio and video messaging, integrated multimedia, collaborative online workspaces, and career coaching. Smith's Office of Career Services (OCS) takes students through "a phased approach" to creating their "core career portfolio, complemented with next-level learning and capstone experiences." This entire career development protocol repeats each year so students can "get what [they] need when [they] need it."
The UMD Smith Online MBA may be completed in as few as 24 months, while still providing "the same academic rigor and top faculty" as is offered in the school's campus-based programs.
The online program has two three-day required campus-based residencies that "allow students to build a strong working relationship with their cohort peers and the faculty from the outset, setting the stage for academic success and professional growth, and to come together for a capstone experience at the end of the program."
2. University of Baltimore, Baltimore, Maryland

Founded in 1925, University of Baltimore (UBalt) opened with 62 law students and 114 business students. Today, the school serves close to 4,200 students enrolled in 70-plus undergraduate, graduate and doctoral programs and certificates in four colleges and schools.
The UBalt Merrick School of Business launched the UB Online MBA in 1999, becoming the first AACSB-accredited school to pioneer a web-based MBA program that was available to students fully online. The program "offers the same content, rigor and collaboration between faculty and students as you would find in our face-to-face classes," says the school.
The 36-48 credit hour program highlights courses that fit into one or more of six themes: Interfacing with External Stakeholders, Leading and Managing People, Leveraging Technology and Business Intelligence, Managing Innovation and Strategy, Managing Performance and Risk, and Managing the Value Chain. A Strategic Management Capstone is also part of the program as well as a choice between three specialization areas including Data Analytics, Financial Performance, and Leadership and Marketing. Students may also build their own specialization to fit their career goals.
Course highlights for the UBalt Online MBA include Business and Public Policy in a Global Economy, Collaboration, Creativity and the Entrepreneurial Mindset, Customers and Markets, Entrepreneurial Marketing, Innovation and Project Management, Leading with Integrity, Managing in a Dynamic Environment, and Negotiation and Conflict Management.
Other program highlights include global field experiences, personal career coaching, professional development workshops, "bite-sized" class formats, and AACSB accreditation. 
The GMAT is not required as a part of the UBalt MBA admission process.