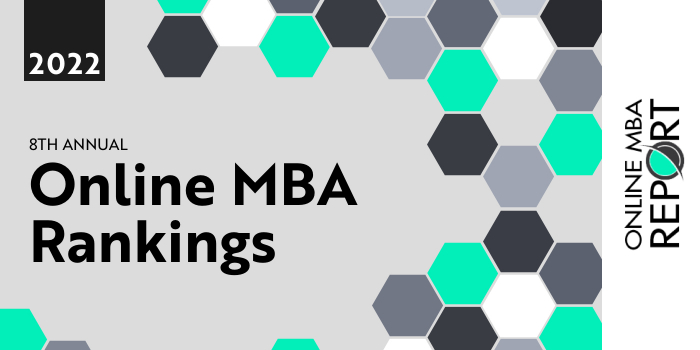 Our 2022 rankings of the Top Online MBA Programs in Alabama. For an explanation of ranking criteria, click here.
Top Online MBA Programs in Alabama - 2022 College Rankings

| Ranking | School | City |
| --- | --- | --- |
| 1 | Auburn University | Auburn |
| 2 | Troy University | Troy |
1. Auburn University, Auburn, Alabama

Raymond J. Harbert College of Business at Auburn University serves more than 6,500 undergraduate, graduate, and doctoral students from 37 countries. The College has four MBA options: the On-Campus MBA, Online MBA, Executive MBA and Physicians Executive MBA. The Harbert College Online MBA consists of an optional three-day orientation at the beginning of the program and a three-day on campus residency on the Wednesday, Thursday, and Friday before graduation. Coursework for the program is delivered 100% online through CANVAS—Auburn's distance learning platform.
Auburn Online MBA students use CANVAS to access course materials, hold discussions with professors and classmates, view lectures, work with team members on group assignments, ask questions, and submit homework. Learning formats include video capture of live full-time courses where students have a "seat" in the classroom or studio produced for online only delivery. Online students will view the same lectures, take the same tests, and communicate with the same professors as on-campus students, and can live-stream classes or choose to watch at the time most convenient for them.
Courses are taken at the student's own pace, with most online participants taking one or two classes each semester. The curriculum includes a mix of core business classes and business electives and the final semester includes the Capstone Course, where groups of MBA students provide consultation to a number of real businesses on various topics.
In addition to optional concentrations in Business Analytics, Information Systems, or Finance, this AACSB-accredited program offers dual degrees (MBA/MS) in Finance, Information Systems, and Industrial and Systems Engineering, and graduate certificates that complement the Online MBA. Certificates range from nine to 24 credit hours. Options include Accountancy, Business Analytics, Cybersecurity Management, Management Information Systems, Supply Chain Management Innovation, Supply Chain Operations, and Supply Chain Planning.
Harbert College Online MBA students can complete this 36 credit hour program in 31 months or  they have the option to take up to six years to finish.
Auburn University welcomes more than 400 corporate partners to campus each year and 82% of students are employed in their field or pursuing additional education within six months of graduation. Auburn University alumni have gone on to become CEOs, entrepreneurs, astronauts, actors, Supreme Court justices, and even governors. Just a few famous Auburn alumni include Apple CEO Tim Cook , Oscar-winning actress Octavia Spencer, Georgia Supreme Court Justice Harold Melton, former NASA astronaut Jim Voss, Wikipedia co-founder Jimmy Wales, and Governor of Alabama Kay Ivey.
Auburn University is accredited by the Southern Association of Colleges and Schools Commission on Colleges (SACSCOC). Chartered in 1856 as East Alabama Male College (a Methodist Institution) and the first land-grant college in the South, the school launched in 1859 with 80 students and a faculty of six. Today, nearly 5,500 faculty and staff serve a diverse population of 31,500 students enrolled in more than 150 undergraduate majors and 160+ graduate programs across 15 colleges and schools.
2. Troy University, Troy, Alabama

Troy University (Troy) houses the AACSB-accredited Sorrell College of Business (SCOB), home to the Department of Management and HRM, and the Online MBA Program. Students can complete this 31 credit-hour program in just one year, 100% online. The SCOB MBA is also delivered in hybrid format, which combines online coursework with evening classes. Concentration options across programs include General Management, International Management, Music Industry, International Information Systems and Data Analytics, and International Finance.
Students in all concentrations and delivery formats will take required courses such as Data Analysis for Global Managers, Ethical Leadership and Management in a Global Economy, and Managerial Economics for the Global Manager. The SCOB Online MBA culminates with a Capstone Experience.
Around 93% of Sorrell College business graduates are employed in their field of study. Graduates of the program can pursue titles such as Chief Executive, Operations Manager, Sales Manager, Administrative Services Manager, Business Continuity Planner, Purchasing Manager, Transportation, Management Analyst, Business Intelligence Manager, Storage or Distribution Manager, Regulatory Affairs Manager, Business Manager, Supply Chain Manager, Compliance Manager, Loss Prevention Manager, and General Manager.
Troy University is accredited by the Southern Association of Colleges and Schools Commission on Colleges (SACSCOC). The school was founded in 1887 as Troy State Normal School—a teacher's training institution. Today, Troy serves more than 15,500 students enrolled in 170+ majors and minors and over 110 graduate degree options offered in class, online, or a combination of both. Programs at Troy University are housed in five colleges and The Graduate School.