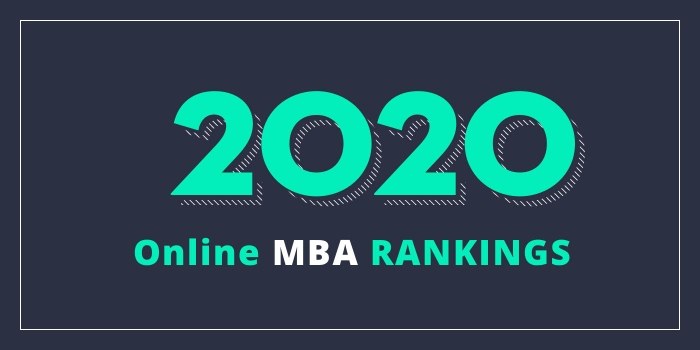 Our 2020 list of the Top Jesuit Online MBA Programs in the US. For an explanation of our ranking criteria, click here.
Top Jesuit Online MBA Programs – 2020 Rankings

| Ranking | School | State |
| --- | --- | --- |
| 1 | Creighton University | Nebraska |
| 2 | Santa Clara University | California |
| 3 | Saint Joseph's University | Pennsylvania |
| 4 | Marquette University | Wisconsin |
1. Creighton University, Omaha, Nebraska

Creighton University is one of 27 Jesuit colleges and universities in the United States. Founded in 1878, the school serves 8,910 undergraduate, graduate and professional students enrolled in degrees and certificate programs in more than 160 areas. More than 40 graduate degree programs are also available and programs are offered across nine schools and colleges.
Heider College of Business offers an MBA program that can be completed in just over two years. Three delivery options are available including completion of courses online, on campus, or a combination of the two. This 33 credit hour program offers several MBA concentrations, the option to add a graduate certificate or a dual degree in addition to the MBA. Concentrations include Accounting, Business Intelligence and Analytics, Financial Psychology & Behavioral Finance (also a certificate), Finance, Leadership, and Personal Financial Planning (also a certificate).
Other certificate options include Business Analytics, Healthcare Management, Negotiation & Conflict Resolution, Organizational Leadership, and Project Management. Students can combine numerous degrees with the MBA. Just a few include MBA + Law, MBA + PharmD, MBA + MS in Investment Management & Financial Analysis.
Graduates of the AACSB-accredited Heider Online MBA Program have gone on to pursue careers at numerous Fortune 500 companies such as ConAgra Foods, Mutual of Omaha, TD Ameritrade, Union Pacific, and others. Job titles of recent graduates include CEO, Finance Manager, Marketing Manager, Operations Manager, President, Project Manager, and Vice President.
2. Santa Clara University, El Camino Real, Santa Clara, California

Established in 1851 and located in Silicon Valley, Santa Clara University (SCU) is a Jesuit university that serves 9,015 students enrolled in 50 majors, minors, and programs across six schools and colleges. Leavey School of Business (LSB) at SCU houses the MBA program, which has on campus and online options.
Designed to help students become "Silicon Valley Professionals (SVPs)," this AACSB-accredited program highlights a curriculum based in "innovation and responsibility," says the school. Sample courses include Doing Business in Silicon Valley, Leading People and Organizations, Ethics for Managers, Strategy, Analysis, Design, and Management of Enterprise Platforms, and Marketing is Everything. The program also highlights 28 units of free electives that allow students to focus in one or more areas.
The Leavey Online MBA requires two on-campus intensives, where students will meet their peers and experience Santa Clara University in person. These are the only two campus requirements. Otherwise, online students will take courses whenever and wherever, but they will learn from the same professors who teach the on-campus program. The program may be completed in as few as two years.
3. Saint Joseph's University, Philadelphia, Pennsylvania

In 1851, Saint Joseph's University (SJU) opens its doors with some 30 young men attending classes next to Old Saint Joseph's Church in Old City, Philadelphia. Founded by the Society of Jesus, the University welcomed its first full-time female students in 1970. Today, SJU serves nearly 7,400 students enrolled in 55 undergraduate day majors and 67 minors, over 20 degree completion and certificate programs, including online options, and 55 graduate programs in the College of Arts and Sciences, Erivan K. Haub School of Business, and the School of Health Studies and Education.
The Erivan K. Haub School of Business serves around 3,400 students making it one of the largest Jesuit business schools in the country. The school offers a 33 credit hour MBA that allows students to complete foundation, gateway, core, and elective courses entirely online. There are no residency requirements and students can complete the program at their own pace. Classes are normally offered in 8-week accelerated sessions, with most classes meeting "live" online one evening per week.
Students may choose the General MBA Track or select from in-demand disciplines such as Marketing, International Business, Finance, Health and Medical Services Administration, Business Intelligence, Leading, and the new Real Estate concentration. Course highlights for this AACSB-accredited program include Global Revolutions in Business, Sustainability: A Business Perspective, Excellence in Organizations, Health Care: A Global Perspective, Business Analytics, Ethical Practices in Business, Marketing Strategy, and Shareholder Value Management.
Depending on the undergraduate degree and whether the student attends full- or part-time, the Online Haub MBA may be completed in as little as one year.
4. Marquette University, Milwaukee, Wisconsin

Marquette University opened its doors as Marquette College—a small liberal arts school for men—on August 28, 1881. Today, this Catholic, Jesuit university serves a co-ed population of just over 11,800 students (56% are female) enrolled in more than 80 majors in 11 nationally and internationally recognized colleges and schools.
The Graduate School of Management at Marquette University offers an MBA program that may be completed 100% online. The program is 33-39 credit hours depending on the student's undergraduate background. Students with an undergraduate degree in business will take a slightly different path the first two terms and they can join the program at any term (i.e., fall, spring or summer). 
The program, which takes a collaborative approach to learning, offers the same faculty, curriculum, as the campus program, with a more convenient delivery. Work experience is not a requirement for admission, but the school says, "it is highly recommended that students have at least a couple of years of experience to fully appreciate the applied nature of the program." Working professionals will take two courses per term to complete the AACSB-accredited Marquette Online MBA in seven terms.