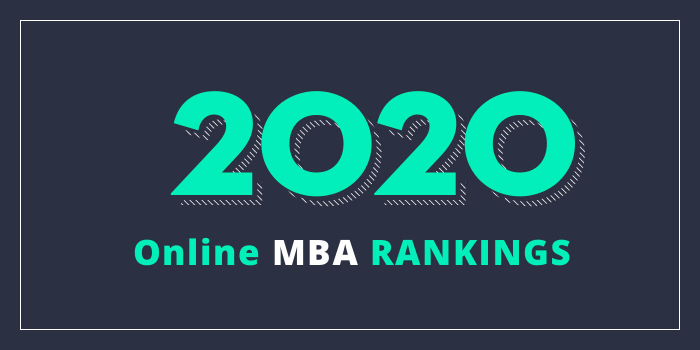 Our 2020 list of the Top 10 Faith-Based Online MBA Programs in the US. For an explanation of our ranking criteria, click here.
Top 10 Faith-Based Online MBA Programs – 2020 Rankings

| Ranking | School | State |
| --- | --- | --- |
| 1 | Pepperdine University | California |
| 2 | Villanova University | Pennsylvania |
| 3 | Creighton University | Nebraska |
| 4 | University of Dayton | Ohio |
| 5 | University of Dallas | Texas |
| 6 | Liberty University | Virginia |
| 7 | Santa Clara University | California |
| 8 | Marist College | New York |
| 9 | Baylor University | Texas |
| 10 | Ohio Dominican University | Ohio |
1. Pepperdine University, Malibu, California

Pepperdine University is a Christian University founded by entrepreneur George Pepperdine in South Los Angeles in 1937. The school expanded to Malibu in 1972, and now serves 8,000 full-time and part-time students, with a full-time faculty of more than 300 professors and scholars. The school has five separate graduate and undergraduate schools offering 73 degree programs.
Founded in 1969, the Graziadio School of Business and Management offers online degree programs across six California campuses, including Malibu and Silicon Beach. The online MBA program here focuses on building "essential business knowledge in areas such as finance, marketing, accounting, economics, quantitative analysis, law, human behavior, information systems, strategy, management, and leadership," says the school. Students in this AACSB-accredited program will build "business intelligence" as they "examine business from a global perspective and address the impact of globalization, competition, technological innovation, and ethics in the workplace."
Students in this 52 credit hour program will "do more than read case studies about top brands, such as Disney, Starbucks, and Warner Bros." Students "will actually work" with top executives on" live consulting projects" to "solve real-time challenges."
Other program highlights include the Personal and Leadership Development Workshop residency, which takes place at the schools' coastal Malibu campus, Global Business Intensives, which cover relevant topics such as international economics, culture, marketing, finance, and business law, and five in-demand concentration options including Digital Innovation and Information Systems, Finance, General Management, Leadership and Managing Organizational Change, and Marketing. An optional international residency that allows students to explore global issues and work with international experts to understand foreign markets is also available.
Graziadio Online MBA students can complete the program, with a concentration, in as few as 24 months.
2. Villanova University, Villanova, Pennsylvania

Villanova University is a Roman Catholic institution of higher learning founded by the Order of Saint Augustine in 1842. Serving nearly 11,000 students, the school offers 47 majors, 14 bachelor's/master's programs, 24 master's programs, 42 certificate programs, and PhD programs in Philosophy and Theology,
Villanova School of Business (VSB) offers seven of these majors, three co-majors, and nine minors at the undergraduate level, along with seven master's programs, a Joint JD/MBA with Villanova School of Law, and a Post-MBA certificate to around 1,740 undergraduates and around 1,070 graduate students. With five academic departments, the school offers an MBA program that boasts a 25% average salary raise for students.
The program is the "very same" program as the on-campus Villanova MBA, says the school. The curriculum includes courses that will expand students' "essential business knowledge with a focus on innovative and applied concepts, real-world immersion experiences and peer-to-peer learning." Program highlights include small classes (approximately 20 students per online section), live weekly sessions, and two residency opportunities, which foster "a strong learning community among faculty and students." Students may also participate in an optional international immersion into an emerging economy.
Students in the VSB Online MBA can begin the 48 credit hour (21 course) program in the fall, spring or summer semester. The curriculum is comprised of fundamental, core, pillar, elective and capstone classes, and students may choose up to two specializations from five areas including Analytics, Finance, International Business, Marketing, and Strategic Management.
Semesters for this AACSB-accredited program are divided into two sessions, each of which is eight weeks in the fall and spring and seven weeks in the summer. Students in the program progress through the curriculum, typically taking one or two courses per session. The VSB Online MBA can completed in just two years.
3. Creighton University, Omaha, Nebraska

Creighton University is one of 27 Jesuit colleges and universities in the United States. Founded in 1878, the school serves 8,910 undergraduate, graduate and professional students enrolled in degrees and certificate programs in more than 160 areas. More than 40 graduate degree programs are also available and programs are offered across nine schools and colleges.
Heider College of Business offers an MBA program that can be completed in just over two years. Three delivery options are available including completion of courses online, on campus, or a combination of the two. This 33 credit hour program offers several MBA concentrations, the option to add a graduate certificate or a dual degree in addition to the MBA. Concentrations include Accounting, Business Intelligence and Analytics, Financial Psychology & Behavioral Finance (also a certificate), Finance, Leadership, and Personal Financial Planning (also a certificate).
Other certificate options include Business Analytics, Healthcare Management, Negotiation & Conflict Resolution, Organizational Leadership, and Project Management. Students can combine numerous degrees with the MBA. Just a few include MBA + Law, MBA + PharmD, MBA + MS in Investment Management & Financial Analysis.
Graduates of the AACSB-accredited Heider Online MBA Program have gone on to pursue careers at numerous Fortune 500 companies such as ConAgra Foods, Mutual of Omaha, TD Ameritrade, Union Pacific, and others. Job titles of recent graduates include CEO, Finance Manager, Marketing Manager, Operations Manager, President, Project Manager, and Vice President.
4. University of Dayton, Dayton, Ohio

Founded in 1850, the University of Dayton (UD) is a Catholic research university serving nearly 11,500 undergraduate, graduate, and law students. With 120,000+ living alumni worldwide, UD began with just one building and one farm. Today, the school sits on nearly 400 acres that house five colleges and schools including the College of Arts and Sciences, and the Schools of Business Administration, Education and Health Sciences, Engineering, and Law.
The School of Business Administration offers an MBA program known as [email protected] This AACSB-accredited program offers concentrations in Business Analytics and Marketing. Students choosing either option will complete three elective courses instead of two (for a total of nine credits). This will add three credits to the course of study.
Several pathways are available including One-Year, Foundational, and Accelerated. The One-Year MBA path allows students to advance their careers sooner, for less of a financial investment, by completing the program in a shorter amount of time. Students will take 13-14 courses (30-31.5 credits), along with two immersions in 12 months. Immersions are collaborative learning experiences that provide opportunities to learn from influential business leaders, engage in group workshops, and network with peers.
The Foundational MBA is designed for professionals who need to build a comprehensive foundation in the fundamentals of business. Students will take 18-22 courses (36-45 credits) and two immersions in 18-24 months. The Accelerated MBA is designed for business professionals who have eight or more years of full-time work experience. Students complete fewer foundation courses, allowing them to advance their careers faster and for less of a financial investment. The program consists of 14-19 courses (31.5-39 credits) and two immersions. The program may be completed in 15-18 months.
Graduates of all programs will have the skills need to advance into a leadership role in their current industry, transition into a different industry, or move from a small business or nonprofit organization to a more corporate environment.
5. University of Dallas, Irving, Texas

University of Dallas (UD) opened its doors in 1956. Welcoming all faiths, this Catholic institution offers a comprehensive list of bachelor's, master's, doctoral and continuing education programs to 2,500 from across the U.S. and around the world. Programs are offered across four main academic divisions in the arts, humanities, sciences, education, business and nursing.
The Satish & Yasmin Gupta College of Business offers an AACSB-accredited MBA program that can be completed 100% online, 100% on campus, or a combination of the two. Course schedules are flexible for this 30 credit hour (10 course) program and nine concentrations options are available including Accounting, Business Analytics, Cybersecurity, Finance, Healthcare Analytics, Information & Technology Management, Marketing, Strategic Leadership, and Supply Chain Management. Concentrations require four additional courses (12 credits).
The UD MBA with a concentration can be completed in two to three years. The MBA without a concentration can be completed in just one to two years.
6. Liberty University, Lynchburg, Virginia

Founded in 1971, Liberty University is a private, evangelical Christian university that serves more than 100,000 students, including more than 30,000 military and 850 international students. The school offers more than 600 unique programs of study, with many offered both residentially and online. 
The School of Business offers a 45 credit hour MBA program that may be completed entirely online. The curriculum builds students' "existing knowledge and experience" to develop their "critical thinking, leadership, and management skills," says the school. The program is designed for those seeking to advance in their current position or explore other areas within the field of business administration.
Students have the option to choose the 45 credit hour online MBA with a specialization or the 36 credit hour program with no concentration. More than a dozen specializations are available including American Legal Studies, Criminal Justice Administration, Finance, Healthcare Management, International Business, International Legal Studies, Nonprofit Leadership, Public Administration, and Strategic Media and Digital Content, to name a few.
Students may transfer up to 50% of MBA program credit hours from another institution, courses are eight weeks, and there are eight different start dates each year with no set login times. The Liberty University Online MBA may be completed in two years and it is accredited by the Accreditation Council for Business Schools and Programs (ACBSP).
7. Santa Clara University, El Camino Real, Santa Clara, California

Established in 1851 and located in Silicon Valley, Santa Clara University (SCU) is a Jesuit university that serves 9,015 students enrolled in 50 majors, minors, and programs across six schools and colleges. Leavey School of Business (LSB) at SCU houses the MBA program, which has on campus and online options.
Designed to help students become "Silicon Valley Professionals (SVPs)," this AACSB-accredited program highlights a curriculum based in "innovation and responsibility," says the school. Sample courses include Doing Business in Silicon Valley, Leading People and Organizations, Ethics for Managers, Strategy, Analysis, Design, and Management of Enterprise Platforms, and Marketing is Everything. The program also highlights 28 units of free electives that allow students to focus in one or more areas.
The Leavey Online MBA requires two on-campus intensives, where students will meet their peers and experience Santa Clara University in person. These are the only two campus requirements. Otherwise, online students will take courses whenever and wherever, but they will learn from the same professors who teach the on-campus program. The program may be completed in as few as two years.
8. Marist College, Poughkeepsie, New York

Marist College began over a century ago, when the Marist Brothers came to New York's Hudson River Valley to train young men to continue the Brothers' vocation as great educators. What started as a seminary for the training of future Marist Brothers has grown into an independent, comprehensive institution located on the banks of the Hudson River and in Florence, Italy. The school serves approximately 5,000 traditional-age undergraduate students and 1,400 adult and graduate students in 47 undergraduate majors and numerous graduate programs, including fully online MBA, MPA, MS, and MA degrees.
The 100% online MBA is offered in the School of Management at Marist. The program has three optional concentrations including Ethical Leadership, Finance, and Healthcare Administration. "A Business Analytics focus is infused throughout each concentration," says the school. The curriculum consists of nine core courses and three elective/concentration courses. Students in this AACSB-accredited program communicate with faculty and fellow classmates via telephone, email, video conferences, and VoIP (Voice over IP). The program is offered in an asynchronous format, so there are no specific sign-on times each week.
Full-time students may complete the Marist Online MBA in as few as four semesters, while part-time students may take up to seven years, depending on the number of courses they take each semester. Start times include the fall or spring semesters, with each semester having two rounds of eight-week classes.
9. Baylor University, Waco, Texas

Established February 1, 1845, Baylor University is a private, Christian university that serves more than 16,000 students enrolled in 128 baccalaureate, 77 masters, 46 doctoral, a juris doctor, and two education specialist programs across 13 academic units. The Hankamer School of Business at Baylor offers an online MBA program that may be completed in as few as 12 to 16 months.
This AACSB-accredited program highlights a "rigorous curriculum focused on principled leadership" as well as "faith-based learning," and "powerful corporate business alliances," says the school. Course highlights for this 48 to 60 credit hour program include Ethical Leadership, Managing for Higher Performance, Manufacturing and Service Operations, Managing Information Technology in the Business Enterprise, and Negotiations.
Besides an accelerated pace and a rigorous curriculum, the Hankamer Online MBA has an excellent placement rate. In 2018, 95% of MBA graduates landed positions within 90 days after graduation. Career outcomes include Operations Director, Chief Financial Officer, Management Consultant, Marketing Director, Product Manager, and Entrepreneur, to name a few.
10. Ohio Dominican University, Columbus, Ohio

Founded in 1911, Ohio Dominican University (ODU) is Central Ohio's only Catholic University. The school serves around 1,650 students enrolled in 40 undergraduate majors and nine graduate degrees across a number of divisions. The Division of Business offers an online MBA program that has six concentration options including Data Analytics, Risk Management, Finance, Accounting, Leadership, and Sport Management. A concentration is not required, but should the student choose one, they will have to take two additional courses (six credit hours).
Accredited by the Accreditation Council for Business Schools and Programs (ACBSP), the ODU Online MBA "stresses ethical leadership and strategic agility," says the school, which prepares students "for leadership positions in a wide variety of agencies, organizations and corporations." Students in the program may take one or two courses at a time either 100% online, on-campus (classes meet one evening per week) or a combination of both. The GMAT is not required for admission and the program may be completed in as few as 16 months.