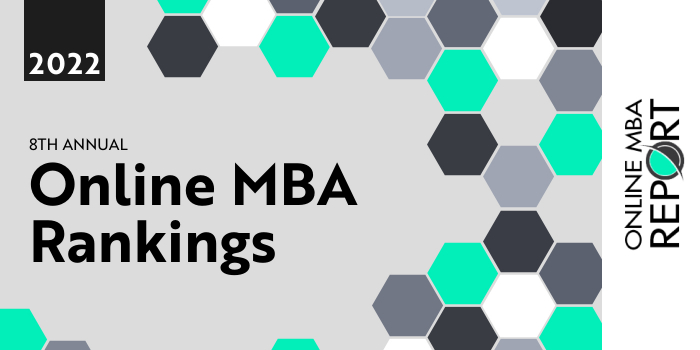 Our 2022 list of the Top 10 Faith-Based Online MBA Programs in the US. For an explanation of our ranking criteria, click here.
Top 10 Faith-Based Online MBA Programs – 2022 College Rankings

| Ranking | School | State |
| --- | --- | --- |
| 1 | Pepperdine University | California |
| 2 | Baylor University | Texas |
| 3 | Santa Clara University | California |
| 4 | Villanova University | Pennsylvania |
| 5 | Creighton University | Nebraska |
| 6 | Marquette University | Wisconsin |
| 7 | Loyola University New Orleans | Louisiana |
| 8 | Xavier University | Ohio |
| 9 | University of Dayton | Ohio |
| 10 | Samford University | Alabama |
1. Pepperdine University, Malibu, California

Founded in 1969, the Graziadio School of Business and Management at Pepperdine University serves more than 2,000 students from the U.S. and around the world. With 47 partner universities in 25 countries, students in all programs at Graziadio have the opportunity to participate in one-week, multi-week, and trimester study abroad experiences in Africa, Asia, Australia, Europe, or South America. Other Graziadio School features include small class sizes, a variety of experiential learning opportunities, executive-style classroom, technology support, and reference facilities.
The Graziadio School of Business and Management at Pepperdine consists of 18 institutes and centers, five MBA programs, nine certificate programs, six master's programs, one doctorate program, and one degree completion program. Among the School's five AACSB-accredited MBA programs is an online option that can be completed in as few as 24 months or up to 48 months part-time. THE GMAT is not required and students will attend just one weekend immersion in Los Angeles.
Seven concentrations are available and include Digital Innovation and Information Systems, Global Business, Marketing, Leadership and Managing Organizational Change, Finance, Business Analytics, and Entrepreneurship. A General Track is also available as well as the opportunity to participate in the Education to Business Program, which provides the opportunity to work with brands such as Adobe and Coca-Cola. Other program features include access to one-on-one coaching, additional career resources, and faculty mentors.
The Online MBA Program at Pepperdine University can be completed in as few and 24 months and the GMAT is not required for admission. Around 50% of Pepperdine Online MBA graduates have accepted a job before graduating. Roughly 68% accept job offers three months after graduation. Top hiring companies include IBM, Boeing, Ernst & Young, Northrop Grumman, AT&T, Kimberly-Clarke, Amgen, and Bank of America.
Pepperdine University is accredited by the Western Association of Schools and Colleges—Senior College and University Commission (WSCUC). Established in 1937 by entrepreneur George Pepperdine the school, enrolls close to 10,500 students served by more than 700 faculty members across the Malibu, West LA, Calabasas, Irvine, and Online campuses. Pepperdine University offers more than 100 majors, minors, and graduate programs organized across one college and four schools including Seaver College of Letters, Arts, and Sciences, Caruso School of Law, Graziadio Business School, the School of Public Policy, and the Graduate School of Education and Psychology.
2. Baylor University, Waco, Texas

Hankamer School of Business at Baylor University (BU) has an AACSB-accredited accelerated MBA program that can be completed in just 12 months. This fully online program has four in-demand concentration options including Global Trade and Supply Chain Management, Cybersecurity, Marketing, and Executive Communication. To graduate, students must complete 48-60 credit hours of study. The number of credits will depend on the student's academic background. 
Course examples for the program include Management Communication, Business Intelligence, Strategic Management and Business Policy, Business Analytics for Decision Making, Business Frameworks, Data Warehousing, Management Information Systems, Corporate Finance, Management of Organizational Behavior, and Business Intelligence.
Employers represented in the BU Online MBA Program include Amazon, Dell, Google, Pepsi, Meta Platforms, Inc., (formerly Facebook), Bank of America, and AT&T. Recent graduates of the program enjoyed a 65% employment rate at graduation and an 80% employment rate within 90 days of graduation. Top employers for BU business graduates include GE, Tenet Healthcare Corporation, Dell, H-E-B, Textron, Capital One, BASF, Hewlett Packard Enterprise (HPE), USAA, Atos, PwC, AT&T, Nasdaq, ExxonMobile, McLane, HCA Healthcare, SAS Software, and Baylor Scott & White.
Baylor University is accredited by the by the Southern Association of Colleges and Schools Commission on Colleges (SACSCOC). Chartered in 1845, Baylor is the oldest continually operating university in Texas. Serving close to 20,630 students, Baylor University offers more than 250 degree programs across 12 academic divisions.
3. Santa Clara University, El Camino Real, Santa Clara, California

The Leavey School of Business (LSB) at Santa Clara University (SCU) has been educating business students since 1923. The School achieved AACSB accreditation in 1953, becoming one of the first professional schools of business to be awarded this recognition. The LSB MBA program was recognized with accreditation in 1959, the Executive MBA was accredited in 1999, and the Accelerated MBA received recognition in 2007—the same year that the program launched.
Among LSB's accredited MBA Programs is the Leavey Online MBA with a mobile app for on-the-go access from anywhere in the world. With the exception of two on-campus intensives, the program can be completed entirely online. Students have access to four concentrations including Finance, Leading Innovative Organizations, Marketing, and Data Science and Business Analytics.
The curriculum for the Leavey Online MBA Program is designed to help students become a Silicon Valley Professional (SVP). Course examples include Doing Business in Silicon Valley, Marketing is Everything, Leading People and Organizations, Analytical Decision Making, Ethics for Managers, Analysis, Design, and Management of Enterprise Platforms, Business Analytics, and Challenges in Leading and Managing Strategic Change. Just a few online elective options include Global Business Perspective, Strategic Talent Management, and Alternative Investments: Partnerships and Venture Capital.
The Leavey Online MBA at Santa Clara University has four quarterly start dates (Fall, Winter, Spring, and Summer), and the program may be completed in as few as two years.
Leavey Online MBA alumni hold or have held positions at Adobe, Tesla, eBay Amazon, Google, Apple, Cisco, GoPro, Mozilla, Comerica Bank, LinkedIn, Dolby, IBM, and KQED Broadcasting, among others.
Santa Clara University is accredited by The WASC Senior College and University Commission (WSCUC). Established in 1851, SCU is a Jesuit university situated in the heart of Silicon Valley. The school serves around 8,550 students enrolled in more than 50 majors, minors, and programs across six schools and colleges.
4. Villanova University, Villanova, Pennsylvania

Villanova School of Business (VSB) at Villanova University provides seven majors, three co-majors, 10 minors, seven master's degree programs, a post-MBA certificate, and a joint JD/MBA with Charles Widger School of Law (CWSL). Programs are housed across five academic departments led by more than 120 faculty members. Villanova School of Business is AACSB accredited.
In addition to the JD/MBA, VSB has Executive and Professional MBA options. The Professional MBA can be completed on campus, online, hybrid or cohort format. Students in all programs may enroll in the General MBA Track or up to two Specializations. Options include Sustainability, Applied Artificial Intelligence & Machine Learning (AI/ML), International Business, Strategic Management, Marketing, Business Analytics, and Finance. Specializations consist of 7.5 elective credits and students will earn a Digital Credential Badge upon successful completion of the required courses.
Other VSB Online MBA features include one-on-one coaching, access to partnerships with business leaders, the MBA Mentoring Program, speakers and presentations, 24/7 access to online research tools and resources, and optional Global Travel experiences. More than 60% of MBA students participate.
VSB Online MBA students must complete three Capstones (Social Enterprise Consulting Practicum, Global Practicum, and Global Strategic Management) to graduate from the program.
Villanova University hosts recruiters from 375 companies and more than 30 career and professional development programs specifically tailored to graduate business students. Across programs, Villanova graduates have been recruited by NBCUniversal, Barclays, PwC, Johnson & Johnson, Ralph Lauren, American Express, Deloitte, Goldman Sachs, Comcast, Morgan Stanley, Deutsche Bank, 3M, Ernst & Young, McKinsey & Company, and CITI, among others.
Villanova University is accredited by the Middle States Commission on Higher Education (MSCHE). Founded by the Order of St. Augustine in 1842, Villanova serves 10,200 students from close to 50 countries. More than 100 programs are available across six colleges including the College of Liberal Arts and Sciences (CLAS), Villanova School of Business (VSB), the College of Engineering (COE), the M. Louise Fitzpatrick College of Nursing (FCN), the College of Professional Studies (CPS), and the Charles Widger School of Law (CWSL).
5. Creighton University, Omaha, Nebraska

Creighton University's Heider College of Business has an MBA Program with three delivery options: Online, On-Campus, and Hybrid. While all options are designed for working professionals, the Heider Online MBA offers the most flexibility. This fully online, AACSB-accredited program consists of 33 credit hours and six MBA concentrations including Finance, Leadership, Personal Financial Planning, Business Intelligence and Analytics, Accounting, and Financial Psychology and Behavioral Finance.
Students may also add a graduate certificate or a second degree. Dual degree options include the MBA/MS Business Intelligence Analytics, MBA/MS Organizational Leadership, MBA/MS Finance, and MBA/Master of Investment Management and Financial Analysis (MIMFA). Certificates are 12-18 credit hours and include options such as Enterprise Risk Management, Negotiation and Conflict Resolution, Organizational Leadership, Healthcare Management, Sports Leadership, Health Care Collaboration and Conflict Management, and Leadership and Well-Being. The Heider Online MBA Program, with or without a concentration or certificate, can be completed in less than 2.5 years.
Graduates of the Heider Online MBA Program at Creighton University are CEOs, Project Managers, Operations Managers, Finance Managers, Marketing Managers, and company Presidents and Vice Presidents. Graduates have been recruited by companies such as Mutual of Omaha, Union Pacific, TD Ameritrade, and ConAgra Foods, among others.
Creighton University has been awarded Regional Accreditation by The Higher Learning Commission (HLC). The school opened in September 2, 1878, with five Jesuits, two teachers, and 120 students. Today Creighton University serves more than 8,700 students and it is one of just 28 Jesuit universities in the U.S. More than 100 degree programs and majors are available across nine colleges and schools.
6. Marquette University, Milwaukee, Wisconsin

The Graduate School of Management at Marquette University has a 100% Online MBA with zero on-campus or in-person requirements. Program features include Concentrations in Leadership and Management, Human Resources, Marketing, Accounting and Finance, and Information Systems, collaborative projects, and a dedicated Student Success Coordinator.
Students in the Marquette Online MBA will interact with peers, view lectures, and complete assignments on the learning management system D2L. Courses are seven or eight weeks, allowing students to complete the curriculum quickly and with little stress. Course examples for the program include Leading Innovation and Creativity, Enterprise Risk Management, Corporate Social Responsibility, Concepts for Ethical Business practice, and Leading People and Change.
Regardless of specialization and course load, students will have the opportunity to take 15 credit hours of electives. This will help tailor the curriculum to the student's chosen industry and personal career goals. Elective examples include Organizational Development, Corporate Advocacy, NCAA; Exploring Current Issues, Negotiations, Global Marketing Strategy, Character-Driven Leadership, Design and Management of Database Systems, Human Capital Strategy, and FinTech: Foundation & Applications.
With three start dates annually, the Marquette Online MBA can be completed in as little as two years. Graduates of the program are prepared for leadership roles in Health and Medical Services, Business Operations, Finance, Marketing, Purchasing, Business Intelligence, Higher Education, Food and Beverage Business, Spors, Fashion Entertainment, and Consulting. Baird, Uline, Aldi, Direct Supply, and Northwestern Mutual are just a few employer's that recruit Marquette MBA graduates.
Marquette University is accredited by The Higher Learning Commission (HLC). Founded in 1881, the school opened on August 28, 1881 as a small liberal arts college for men. Named after Reverend Jacques Marquette, S.J. Today, this Catholic, Jesuit university serves 11,320 students from all backgrounds, enrolled in more than 250 programs across is 12 colleges and schools.
7. Loyola University New Orleans, New Orleans, Louisiana

Loyola University New Orleans (Loyno), Loyola Online, and the College of Business provide several online options for professionals seeking an MBA or dual MBA degree. Options include the Online MBA, the Online Master of Pastoral Studies and MBA, the Online Master of Criminology & Justice and MBA, and the Online MSN/MBA.
Students in all programs must complete the MBA Program Curriculum, which consists of 36-39 credit hours including 3-6 credits of foundational coursework, 18 credits of functional core coursework, nine elective credits that can be applied toward an optional certificate, and six credit hours to complete the Dynamic Capstone. Certificates are awarded to students who complete a minimum of nine credits in Operations and Healthcare Management, Entrepreneurship, Finance, or Marketing.
The Dynamic Capstone is a combination of an experiential learning practicum and final capstone project, where students have the opportunity to work with a startup, nonprofit, or corporation. Throughout the Capstone, students will collaborate with peers on the project and case analysis. Experiential consulting practicum options may include the Global Practicum (global immersion project), Non-Profit Consulting Practicum (live consulting experience with a non-profit organization), or IdeaCorps MBA Consulting Challenge (entrepreneurial-focused competition where students help advance startups through various stages of development).
Graduates of the Loyno Online MBA Programs (including dual degrees) are prepared for advancement opportunities with their current employer or to pursue positions such as Nonprofit Director, Health Services Manager, Operations Manager or Director, Faith-Based Healthcare Leader, Account Executive, Marketing Manager or Director, Non-Profit Executive, Business Consultant, VP for Mission Integration, Investment Fund Manager, Financial Manager, Agency Director, Public Policy Advocate, and Entrepreneur.
The MBA Programs at Loyola University New Orleans are AACSB accredited. Loyola University New Orleans is accredited by the Southern Association of Colleges and Schools Commission on Colleges (SACSCOC). Established in 1904, Loyno is a private, Jesuit university that serves around 4,550 students enrolled in nearly 150 programs across five colleges and through Loyola Online.
8. Xavier University, Cincinnati, Ohio

The Williams College of Business at Xavier University provides 11 undergraduate major options and four master's degree programs to hundreds of undergraduate and graduate students. Among the College's master's degree programs is an MBA with part-time, full-time, and online options. All options are AACSB accredited and each requires 39-45 credit hours to graduate. For students who have already completed foundation courses, the Williams Online MBA can be completed in as few as 13 courses (39 credit hours).
Core classes for the Williams Online MBA at Xavier University consist of 27 credits across a variety of business disciplines from Business Information Systems to Marketing Strategy. Students in the program have the opportunity to concentrate their studies through nine required elective credits. Examples include Business Intelligence and Analytics, Values Based Leadership, Marketing, Innovation, Change and Entrepreneurship, Supply Chian Management, and Pricing. An optional Global Immersion Trip worth three credits is also part of the program.
Many courses for the Williams Online MBA require participation at set times. Each three-credit course requires an eight-week commitment with summer sessions condensed to six weeks. Two courses may be completed in a 16-week time period, allowing students to focus on one course at a time. Online courses for the program utilize a portal that includes email exchanges and video conferencing, discussion boards, and prerecorded audio and video files.
Recent graduates of the Williams College of Business at Xavier University enjoyed an 89% success rate. Top employers include Deloitte, Kroger, Fidelity, Arthur J Gallagher, Paycor, US Bank, Grant Thornton, Cintas, TQL, Nielsen Fifth Third Bank and Macy's.
Xavier University is accredited by the Higher Learning Commission (HLC). This private institution is the sixth-oldest Catholic and fourth-oldest Jesuit university in the United States. Founded in 1831 as a men's college, Xavier serves 7,000 students enrolled in 90+ undergraduate majors, 60+ minors, and 40+ graduate programs across four colleges.
9. University of Dayton, Dayton, Ohio

University of Dayton houses the AACSB-accredited School of Business Administration, which provides several paths to earn an MBA. The On-Campus MBA has flexible evening classes for working professionals. The Online MBA provides the most flexibility and is offers a path for every experience level. The One-Year Online MBA is designed for students who have earned a Bachelor's in Business within the last seven years. This path consists of 30-31.5 credits and it can be completed in 12 months.
The Accelerated Online MBA is for students with a Bachelor's in Business earned more than seven years ago or those with at least eight years of related work experience. This path consists of 31.5-39 credits and it takes 15 months to complete. The Online Foundational MBA is designed for students with a bachelor's degree in a non-business field. Consisting of 36-45 credits, this path takes 18 months to complete.
Known collectively as the [email protected], paths include in-person collaborative learning experiences, workshops, interactions with business leaders, and networking opportunities through required Immersions (students must attend at least two). Coursework is interactive and accessible 24/7, and includes video lectures and case studies. Live weekly classes allow students to develop relationships with professors and peers.
As part of University of Dayton, [email protected] students enjoy a high employment rate. Recent top UD employers include Fifth Third Bank, Sherwin-Williams, EY, PwC, the United States Army, Reynolds and Reynolds, TEKsystems, AmeriCorps, the United States Air Force, Parker Hannifin, RSM, Total Quality Logistics, and Centerville City Schools.
University of Dayton has been accredited by The Higher Learning Commission (HLC) since 1928. Founded in 1850 by the Society of Mary (Marianists) as St. Mary's School for Boys, the school opened in a frame building with just 14 students. Today, the University of Dayton sits on nearly 400 acres and it serves more than 12,000 students across five colleges and schools. UD offers 80 undergraduate and 50 graduate and doctoral programs, 100 minors, and nearly 50 certificates.
10. Samford University, Birmingham, Alabama

Brock School of Business at Samford University (SU) was established in 1965. This AACSB-accredited school serves more than 900 students and graduates enjoy a 99% job placement rate within six months of graduating.
Brock has an MBA Program with on-campus, online or hybrid (on-campus and online) options. Both programs have the same curriculum as the on-campus program and courses are led by the same instructors. Concentrations in Finance, Data Analytics, and Sports Business are available as well as seven joint degree options. Examples include the MBA/JD, MBA/Pharm.D., and the MBA/M.Div.
The curriculum for the Brock Online MBA consists of 36-45 credits depending on previous academic experience. To complete a concentration as a part of the degree, students will take 39-48 credits. Online MBA students must have a 3.0 or higher cumulative GPA to add a concentration and to graduate.
Graduates of the Brock Online MBA at Samford University are prepared for leadership positions in all industries.
Samford University is accredited by the Southern Association of Colleges and Schools Commission on Colleges (SACSCOC). Founded in 1841, SU serves around 5,760 students enrolled in more than 50 programs across 10 academic schools. Samford University has one of three accredited law schools and one of only two accredited pharmacy schools in the entire State of Alabama.