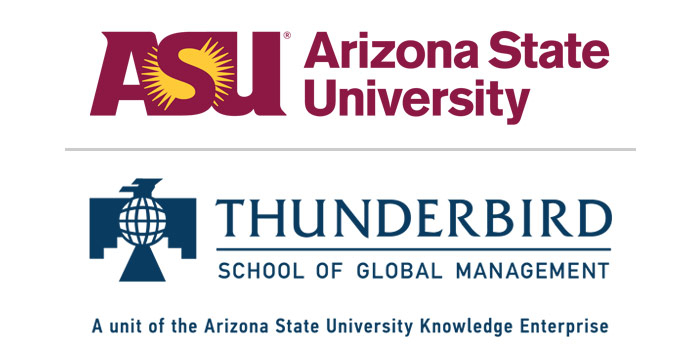 In our Online MBA Report 2019 rankings, Arizona State University's Thunderbird program was ranked an impressive 24th for Private Schools. We spoke to Dr. Ted Cross, Academic Director, about their Online Master of Applied Leadership and Management program (MALM). 
What type of student typically enrolls in Thunderbird's Online Master of Applied Leadership & Management (MALM) program?
The student that typically enrolls in this 30 credit hour program has had several years of professional work experience and is in their mid-30s. Though the a large percentage of the students in the program earned a business degree, a sizeable number also earned undergraduate degrees in the social sciences, engineering, the sciences and humanities.  Furthermore, almost all of the students in the MALM are currently employed as professionals in their field.
Is the Masters in Global Management an MBA or something different? 
The Master of Applied Leadership and Management is more than an MBA. Its curriculum contains core business courses as would an MBA; however, the MALM program expands global business expertise through courses such as Cross-Cultural Communication, Global Political Economy and Regional Business Environment. It concentrates on developing the skills of students through a leadership lens, with a blend of practical and people skills to inspire, influence and drive global success. Many of our students already have obtained an MBA and are looking to expand their leadership skills to augment their previous coursework.
Do students work as a cohort or in another way?
Students do not work in a cohort capacity, but many do take the same program of study for consistency.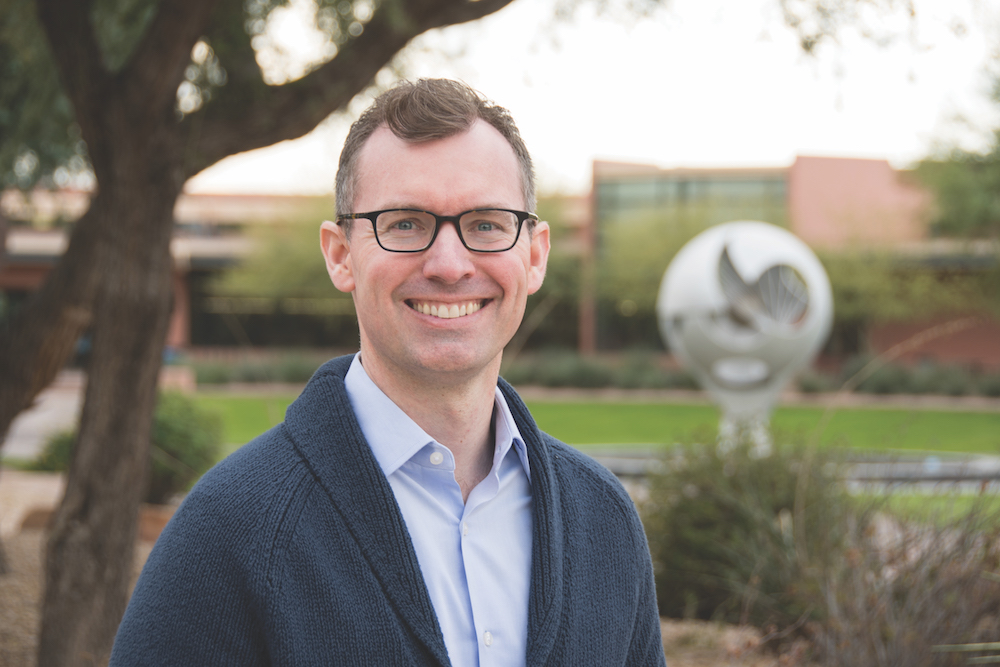 Are students required to attend class on-campus at Arizona State University?
No, however students are given the option to attend a face-to-face capstone experience, and also participate in future international consulting projects through applied learning experiences.
25% of the Global Management students are from outside the US—offering a diverse range of voices. How does this benefit the students?
Given that all most students who attend Thunderbird, regardless of degree program, are interested in world affairs, global business, and languages the high percentage of international students only enhances the learning experience both in and out of the classroom.
With the Global Management, the program includes an experiential practicum—can you walk us through the practicum options?
The MALM will also include a practicum. Students can choose overseas options such as the TEM lab (Thunderbird Emerging Market Lab) and a Field Seminar in addition to non-overseas options such as Global Consulting and Global Business Plan.
How do students in the online MALM program interact with faculty? 
Students interact with faculty primary through discussion boards and virtual meeting appointments.
Students can choose from HR Management, Data Analytics, Asset Management or design their own specialization.  Which ones are more popular and why?
MALM students do not have this option.  
Tell us about the career services and professional resources that are offered to online MGM/MBA degree candidates?
Arizona State University and Thunderbird have a comprehensive career management center that helps meet the needs of a variety of students from different backgrounds. Appointments with career specialists, resume reviews, mock interviews, and the ability to explore career opportunities through the online interface Handshake, students are given an array of choices to help them boost their skills. Students are highly encouraged to use them for their needs.
What companies typically recruit MALMs from your program?
Since the MALM degree is new (launched in January 2018), we have not had graduates yet. This will happen after Spring 2019. Currently, however, we have students who are from Adidas, Nike, Chase Bank, Wells Fargo, Boeing, and other major corporations. As a result, these students have also been telling their coworkers to join the MALM program, connecting us to these companies and furthering their employees' education.
What advice would you give a prospective candidate for your online MALM program? 
Be clear and concise with the amount of work experience you have had; outline any important previous experiences in your resume. Additionally, do not be afraid to apply – we operate by the saying that we are measured by who we include, and not by who we exclude. If you have great work experience but your GPA was lower in school, please apply, we value work experience just as much as your GPA, and review applications on a holistic basis.
Another tidbit of advice is that if you have a very low GPA, try out a course through the MiniMasters to see if you like the pace of the course. Taking a course prior to applying can help boost your chances of getting into the program and also shows the admissions committee that you can do graduate level work. 
Why should a prospective MALM candidate choose Thunderbird's online MALM program?
Although this is an online program, and a degree of independence is needed, the MALM program provides opportunities to meet other students, network with professors, work with success coaches to keep you accountable and engaged in the courses, and access to an academic advisor dedicated to helping students succeed and stay on track. The MALM program is flexible and the coursework can be applicable in many different fields. If a student is looking for a program that can open doors for them in a plethora of different areas, the MALM program would be their best choice.
Thanks to Dr. Ted Cross for participating. For more interviews, check out our Online MBA Report Interview Series